This Is The Best Grilled Cheese In Pennsylvania
By Jason Hall
May 26, 2022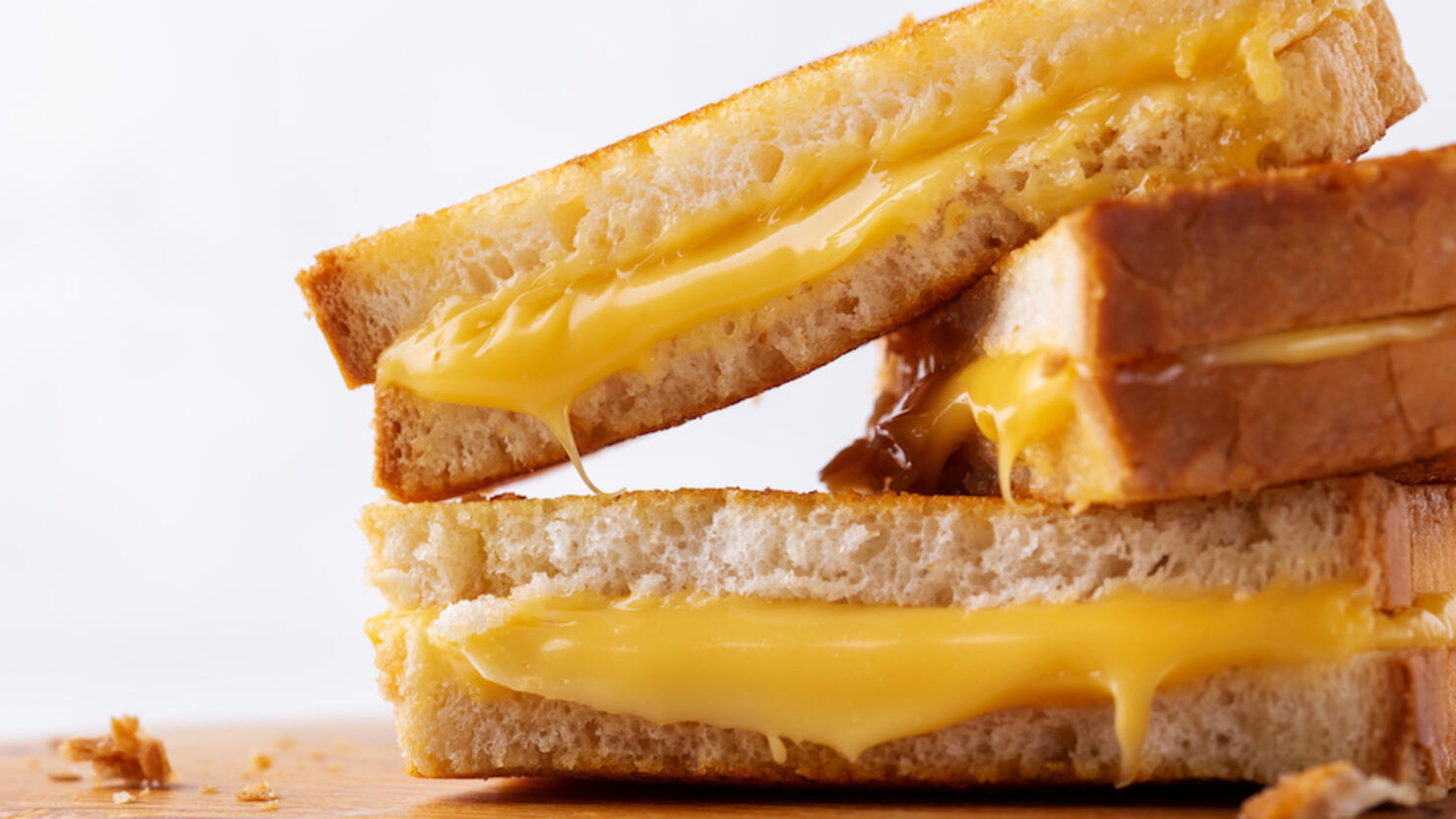 A Philadelphia restaurant is being credited for having the best grilled cheese in Pennsylvania.
Love Food compiled a nationwide list ranking the best grilled cheese sandwiches in every state, which included the Short Rib Grilled Cheese from Huda as the top choice for Pennsylvania.
"Philadelphia may be known for another meat and cheese sandwich, the Philly cheesesteak, but fans of the Short Rib Grilled Cheese at Huda reckon it holds its own," Love Food wrote. "The meat is beautifully tender, the pepper jack cheese wonderfully oozy and the sourdough bread grilled to perfection. This Rittenhouse spot opened in September 2020 and already has a devoted following."
Here is Love Food's full list of where to find the best grilled cheese in every state:
Alabama- Paramount Bar (Birmingham)
Alaska- Spenard Roadhouse (Anchorage)
Arizona- Perfect Pear Bistro (Tempe)
Arkansas- Hammontrees Grilled Cheese (Fayetteville)
California- The American Grilled Cheese Kitchen (San Francisco)
Colorado- Steuben's (Denver)
Connecticut- The Whey Station (Middletown)
Delaware- Dogfish Head Brewings & Eats (Rehoboth Beach)
Florida- Ms. Cheezious (Miami)
Georgia- Bikini, Cooks & Soldiers (Atlanta)
Hawaii- Porky's Kauai (Waimea)
Idaho- Meltz Extreme Grilled Cheese (Coeur d'Alene)
Illinois- Cheesie's Pub and Grub (Chicago)
Indiana- Subito (Indianapolis)
Iowa- Cheese Bar (Des Moines)
Kansas- The Wheel Barrel (Topeka)
Kentucky- Momma's Mustard Pickles & BBQ (Louisville)
Louisiana- St. James Cheese Company (New Orleans)
Maine- The HighRoller Lobster Co. (Portland)
Maryland- Grilled Cheese & Co. (various locations)
Massachusetts- Roxy's Grilled Cheese (Boston)
Michigan- HopCat (various locations)
Minnesota- All Square (Minneapolis)
Mississippi- Depot Kitchen & Market (Hattiesburg)
Missouri- The Fountain On Locust (St. Louis)
Montana- 1889 Coffee House (Helena)
Nebraska- Kitchen Table (Omaha)
Nevada- Truffles N Bacon Cafe (Las Vegas)
New Hampshire- Black Mtn. Burger Co. (Lincoln)
New Jersey- American Melts (Kenilworth)
New Mexico- The Grove Cafe & Market (Albuquerque)
New York- The Cheese Traveler (Albany)
North Carolina- Papi Queso (Charlotte)
North Dakota- Space Aliens Grill & Bar (Bismarck and Fargo)
Ohio- Melt Bar & Grilled (Cleveland)
Oklahoma- The Mule (Oklahoma City)
Oregon- DITTO (Portland)
Pennsylvania- Huda (Philadelphia)
Rhode Island- Scratch & Catering (Newport)
South Carolina- The Grilled Cheese & Crab Cake Co. (Murrells Inlet)
South Dakota- Sickies Garage (various locations)
Tennessee- The Grilled Cheeserie (Nashville)
Texas- Barrio Barista (San Antonio)
Utah- Cravings Bistro (Pleasant Grove)
Vermont- Hyde Away Inn (Waitsfield)
Virginia- Food for Thought (Williamsburg)
Washington- Beecher's Handmade Cheese (Seattle)
West Virginia- Cheese Louise (Morgantown)
Wisconsin- Alchemy (Madison)
Wyoming- Café Genevieve (Jackson)