Jon Hamm Calls Meeting Kate Middleton & Prince William 'Anxiety-Producing'
By Rebekah Gonzalez
May 27, 2022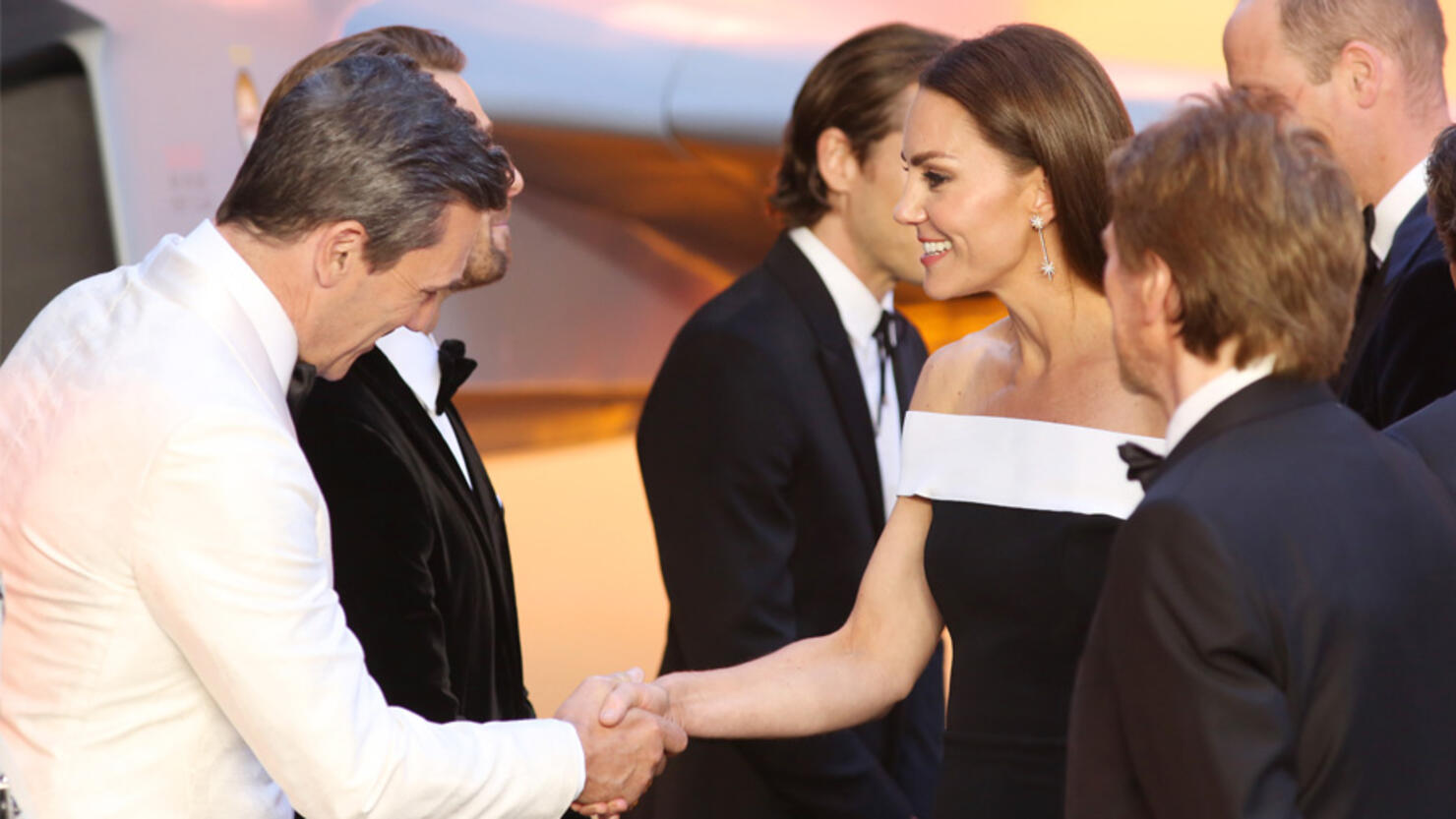 Jon Hamm got the honor of meeting the Duke and Duchess of Cambridge but soon realized the once-in-a-lifetime opportunity comes with a strict set of rules. The actor met Kate Middleton and Prince William at the UK premiere of Top Gun: Maverick in London earlier this month. Hamm talked about the experience during his recent appearances on The Tonight Show with Jimmy Fallon and Live with Kelly and Ryan.
The actor told host Jimmy Fallon about the "guidelines that are not so much guidelines as hard and fast rules that you are made to follow" he had to learn while getting to cross paths with the royal couple. Talking with co-hosts Kelly Ripa and Ryan Seacrest, the actor went into more detail. "It's a little anxiety-producing because they give you these rules that you're meant to sort of follow. You're meant to say, 'Your Royal Highness' — if they offer their name, then you can use their name, but you can't do it first. And you can't offer your hand, they have to offer their hand. Then you have to bow, but you can't bow too low."
Hamm also mentioned he took note of Prince Williams's rare fashion moment on the red carpet. His custom shoes were embroidered with F-18 Super Hornets, which are famously featured in the Top Gun films. However, he revealed his costar Miles Teller was distracted by the Duke of Cambridge's striking features. "He geeked out a little on Prince William's eyes," Hamm told Fallon. "I remember coming back afterwards, he's like, 'They're so blue. I got lost in his eyes.' " Referring to the strict rules for interacting with royals, Hamm jokingly added, "I didn't think we were allowed to look him in the eye."
People Royals notes that the British royal family's official website reads that "there are no obligatory codes of behaviour when meeting The Queen or a member of the Royal Family." However, they note there is still a traditional idea that many continue to follow to avoid a "royal faux pas."