Red Hot Chili Peppers' Flea Guest Stars In New 'Star Wars' Spin-Off
By Rebekah Gonzalez
May 30, 2022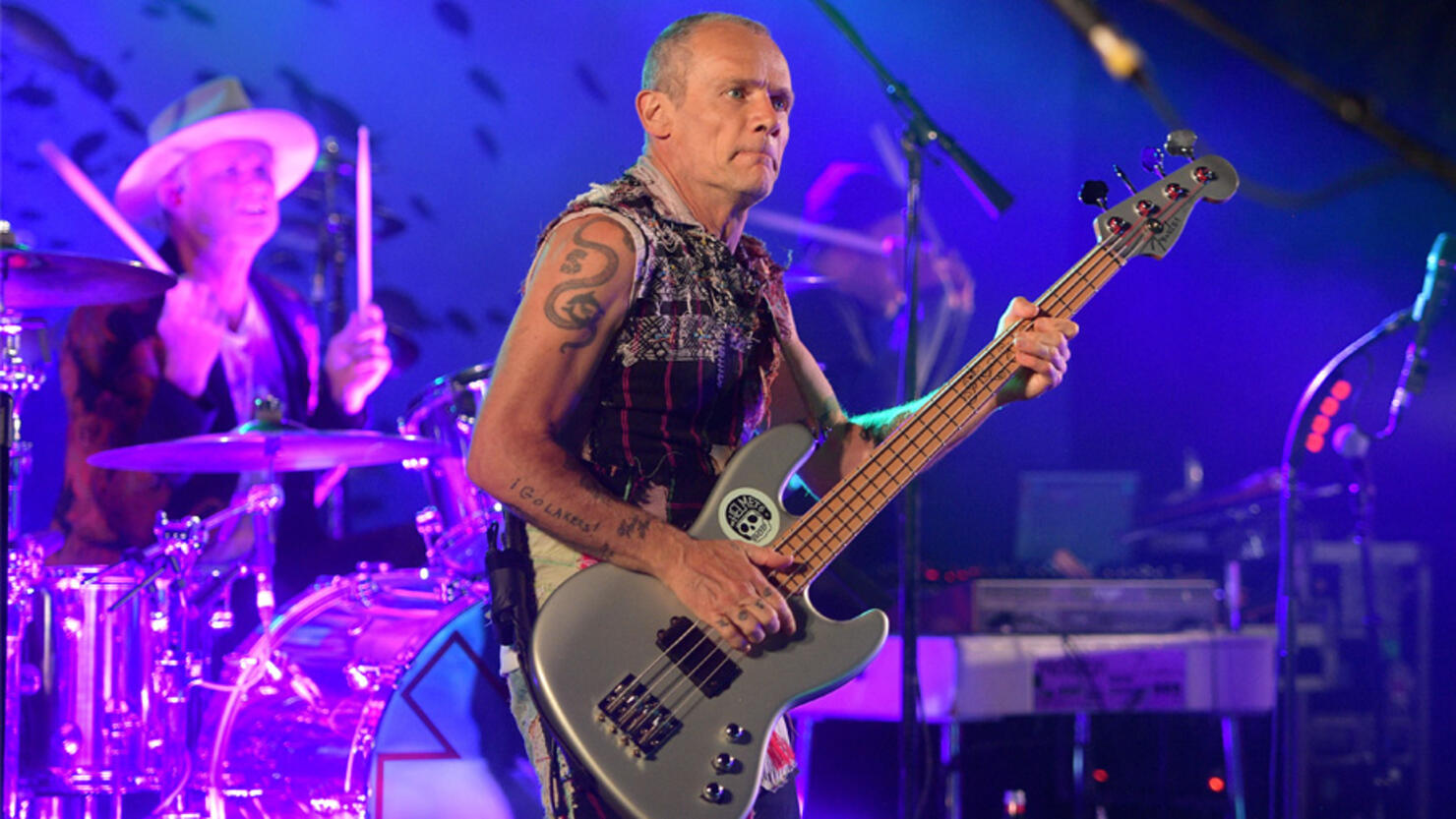 Fans of both rock music and Star Wars are in for a treat with Disney+'s newest spin-off series. The Red Hot Chili Peppers' iconic bassist Flea appeared in the highly-anticipated TV mini-series Obi-Wan Kenobi, starring Ewan McGregor and Hayden Christensen, and his guest-starring character plays a major role in the newest battle between the Sith and the Jedi.
The overall synopsis for the series reads, "The story begins 10 years after the dramatic events of Star Wars: Revenge Of The Sith where Obi-Wan Kenobi faced his greatest defeat – the downfall and corruption of his best friend and Jedi apprentice, Anakin Skywalker, who turned to the dark side as evil Sith Lord Darth Vader."
The new series kicked off Friday, May 27 with two episodes. In the show, Flea appears as bounty hunter Vect Nehru who is hired by an Inquisitor named Reva (Moses Ingram) to help lure Obi-Wan Kenobi into a trap so they can capture the Jedi. Flea's Vect Nehru is then asked to kidnap a young Princess Leia to lure Kenobi into the trap.
This is far from Flea's first acting credit. He has appeared in major films like The Big Lebowski, Back to the Future Part II, Baby Driver, and many more. Obi-Wan Kenobi's director Deborah Chow previously worked with Flea on RHCP's "Black Summer" music video last February. The band is also gearing up to take their "Unlimited Love" tour to Europe in June. For tour dates and more information, click here.