The 8 Best Kim Petras Songs For Your Pride Playlist
By Rebekah Gonzalez
June 9, 2022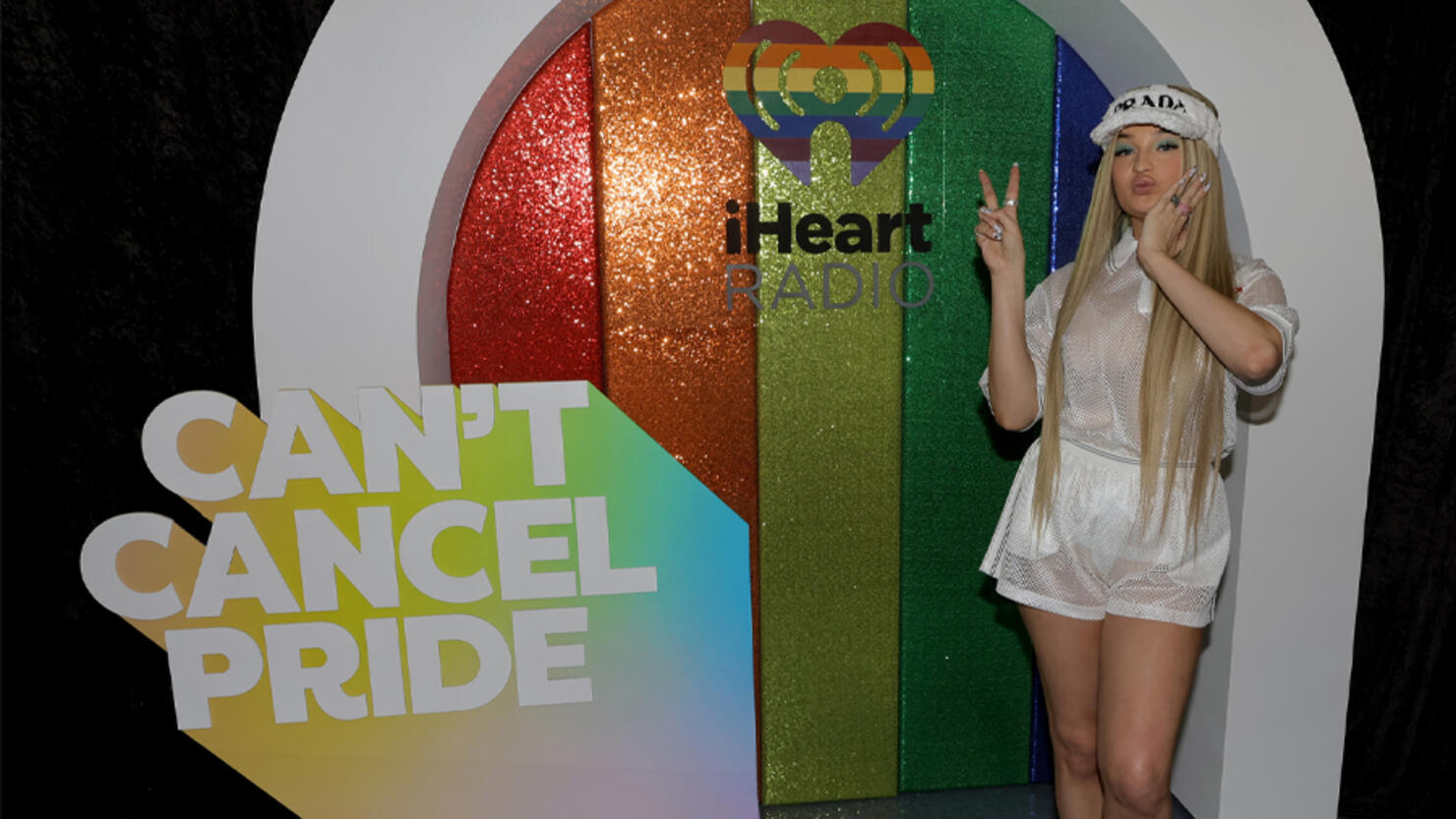 Let's be real, every Kim Petras song is perfect for a Pride playlist. Unfortunately, it's frowned upon to hop on the aux chord and play the same artist the whole time, and with the innumerable amount of LGBTQ+ artists, the more variety on a Pride playlist, the better! So, I've narrowed down the perfect songs from Kim's discography to celebrate Pride this year. Truthfully, this is primarily a Kim Petras appreciation article to quickly share some of the great music and projects she's released throughout her career.
These songs will also get you pumped for her upcoming performance at iHeartRadio's Can't Cancel Pride — Proud AND Together! Taking place on June 14th at the iHeartRadio Theater Los Angeles, this year's show, hosted by JoJo Siwa, will see Petras joined by other LGBTQ+ artists and allies including Elton John, Katy Perry, Sam Smith, Lizzo, Anitta, Dove Cameron, Betty Who, and more!
I'd go so far as to say that it's actually not a 2022 Pride playlist if it doesn't include "Treat Me Like A Slut" off of Petras's latest project Slut Pop. The NSFW EP sees Petras paying tribute to aesthetics from an era when icons like Britney Spears and Christina Aguilera were dominating the pop music scene. As a neutered version of Pride has been neatly packaged for mainstream media consumption, the queer community has been doing the work to remind themselves of the month's radical, deviant roots. The brazenly sexual SlutPop feels like the perfect celebration of this.
Kim Petras may have dropped the charming single "Coconuts" in December 2021, but it pleasantly reeked of sunscreen and chlorine! The tongue-in-cheek summer anthem was debuted at the MTV Europe Music Awards, where Petras made history as the first openly transgender musician to perform at the event. The Gay Times hailed the infectious song as "disco-pop perfection" and the singer's best single to date.
Kim Petras teaming up with the late producer SOPHIE is what Pride is all about! The pioneering producer, singer, and DJ was known for her intense take on pop music called hyperpop and in 2019, she joined Petras to make the addictive party track "1,2,3 dayz up." The two are some of the most popular trans women in the pop music world and have helped bring awareness to trans voices through their music. After SOPHIE's untimely death in 2021, every Pride playlist needs a SOPHIE track to celebrate the pop visionary taken from us way too soon.

We'll stay on the hyperpop vibe for one more track! Charli XCX tapped Kim Petras and K-pop star Jay Park for this fan favorite. When Charli dropped "Unlock It" for her acclaimed 2017 album Pop 2, it was an instant hit. Charli and Petras have become synonymous with left-of-center modern pop music catered to the queer community's affection for over-the-top aesthetics.
Next up is the spooky "Turn Off The Light." In addition to Pride month in June, there's another unofficial Pride month: October! Halloween and the horror canon, in general, have been a long-time favorite of the queer community. From the lesbian vampires of the 1930s to the Rocky Horror Picture Show to Jennifer's Body, queer people have often found complex representation in horror films long before major Hollywood studios joined in. Kim Petras shared her love for horror with her spooky-themed electropop EP Turn Offf the Light. Not only is this song a hit, but it features a creepy monologue from no other than Elvira, Mistress of the Dark. The campy horror hostess also came out and shared her 19-year relationship with another woman last year!
While Petras has come a long way as an artist over the years, her debut single "I Don't Want It At All," absolutely holds up! After dropping the track in 2017, fans and critics alike fell in love with Petras' joyful take on pop music. Petras also enlisted Paris Hilton for a memorable cameo in the music video above.
Kim Petras sings her face off on this one, making "Malibu" the perfect song to blast with your friends on your way to the Pride parade or however you're choosing to celebrate this year. Petras described the track as a "pick-me-up pop song" and when it was released at the height of the COVID-19 pandemic, Gay Times wrote that it "might be the song of the summer." Petras also dropped an At Home Edition music video featuring a bunch of LGBTQ icons and allies filming themselves dancing to songs from their homes, which you can watch above.
This dance-pop anthem was the first single to come from her upcoming third studio album. "Future Stars Now" was debuted with a live performance at the Lollapalooza music festival before it was officially released. The uplifting song encourages listeners to "take the pain and make it pleasure, Don't give up, the future starts now." While little has been revealed about her debut album, we can't wait to see what she has in store based on singles like this one and "Coconuts."