Boosie Badazz Tries To Hold Back Tears While Speaking At Trouble's Funeral
By Tony M. Centeno
June 13, 2022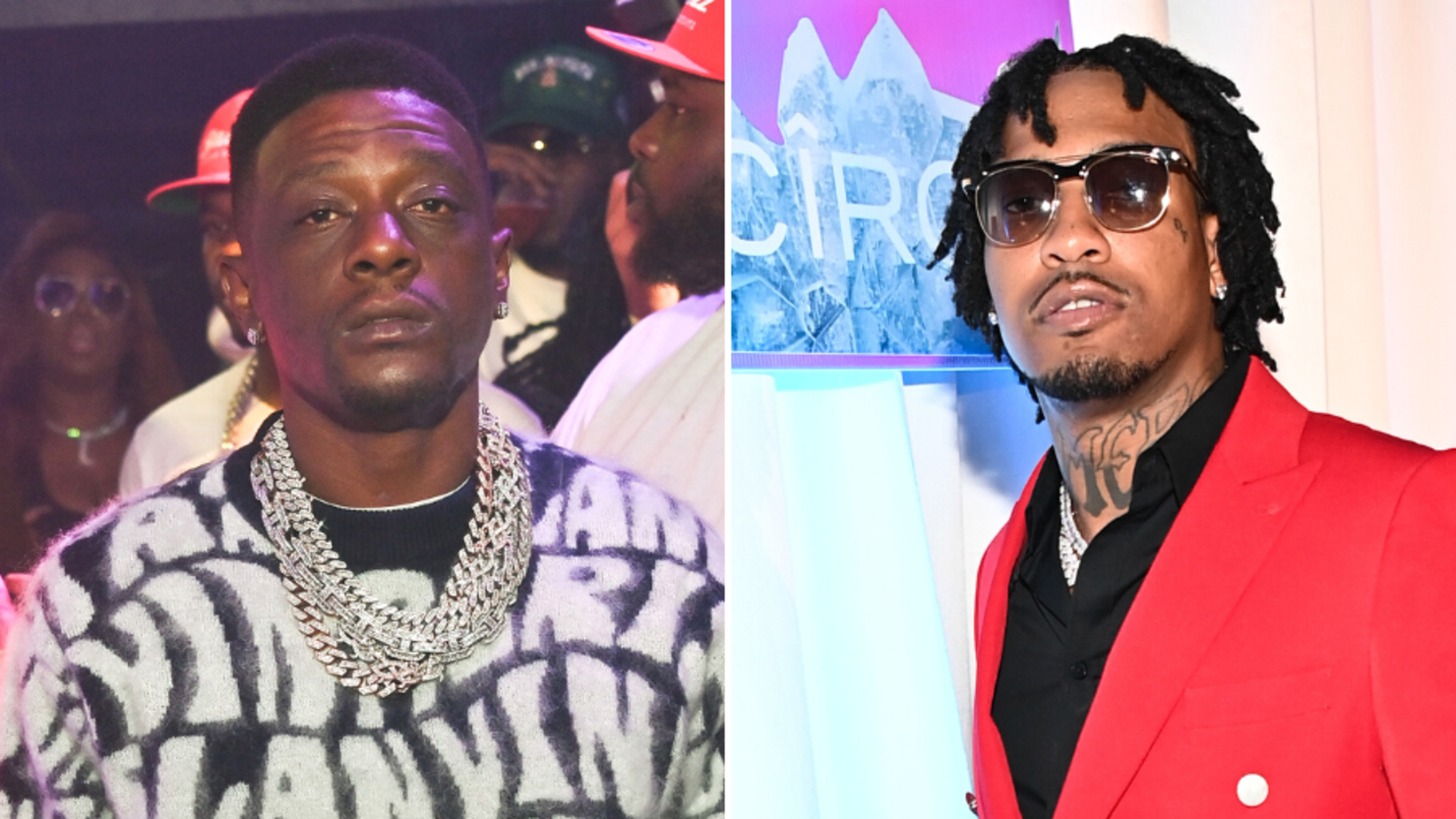 Boosie Badazz was one of the most seasoned artists Trouble had teamed up with before his untimely death. The Baton Rouge, La. native decided to pay homage to his friend at the late rapper's funeral.

On Monday, June 13, Trouble, born Mariel SeMonte Orr, was laid to rest during a beautiful homegoing service at the House of Hope in Decatur. The red-theme ceremony was a chance for family and friends to say goodbye to the slain rapper. The service was also open to the public so fan were allowed to attend. During the ceremony, Boosie stepped up to the mic to offer a quick word for Trouble.
"I ain't get to tell my boy 'thank you' so I wanna tell Trouble 'Thank you'," he said as he fought back his tears. "He always supported me you know. He was my n***a and you know I'm hurting for y'all because I'm hurting for 5 years. I wasn't with him [for] 30 years so I just wanna tell that n***a 'thank you' for ... that was my boy and I just wanna tell him thank you. That was my boy."

Trouble and Boosie had collaborated on a number of songs in the past including Trouble's single "Ain't My Fault" off his Thug Luv album. Earlier this year, Boosie dropped his Heartfelt project with Trouble serving as the sole feature. Boosie is one of numerous artists who paid their respects to the fallen artist in the days following his tragic passing. Rappers like Gucci Mane, Russ, Mike WiLL Made-It, Rae Sremmurd and others all made touching posts on social media about his life. His label, Def Jam Recordings, issued a statement shortly after the reports about his death.

"Our thoughts and prayers are with the children, loved ones, and fans of Trouble," Def Jam said in a statement. "A true voice for his city and an inspiration to the community he proudly represented. RIP Skoob🙏🏾."

On Instagram, Boosie continued to eulogize Trouble. Read his dedication below. Rest in peace Skoob.