YUNGBLUD Meets Mick Jagger After Rolling Stones Singer Praises His Sound
By Katrina Nattress
June 16, 2022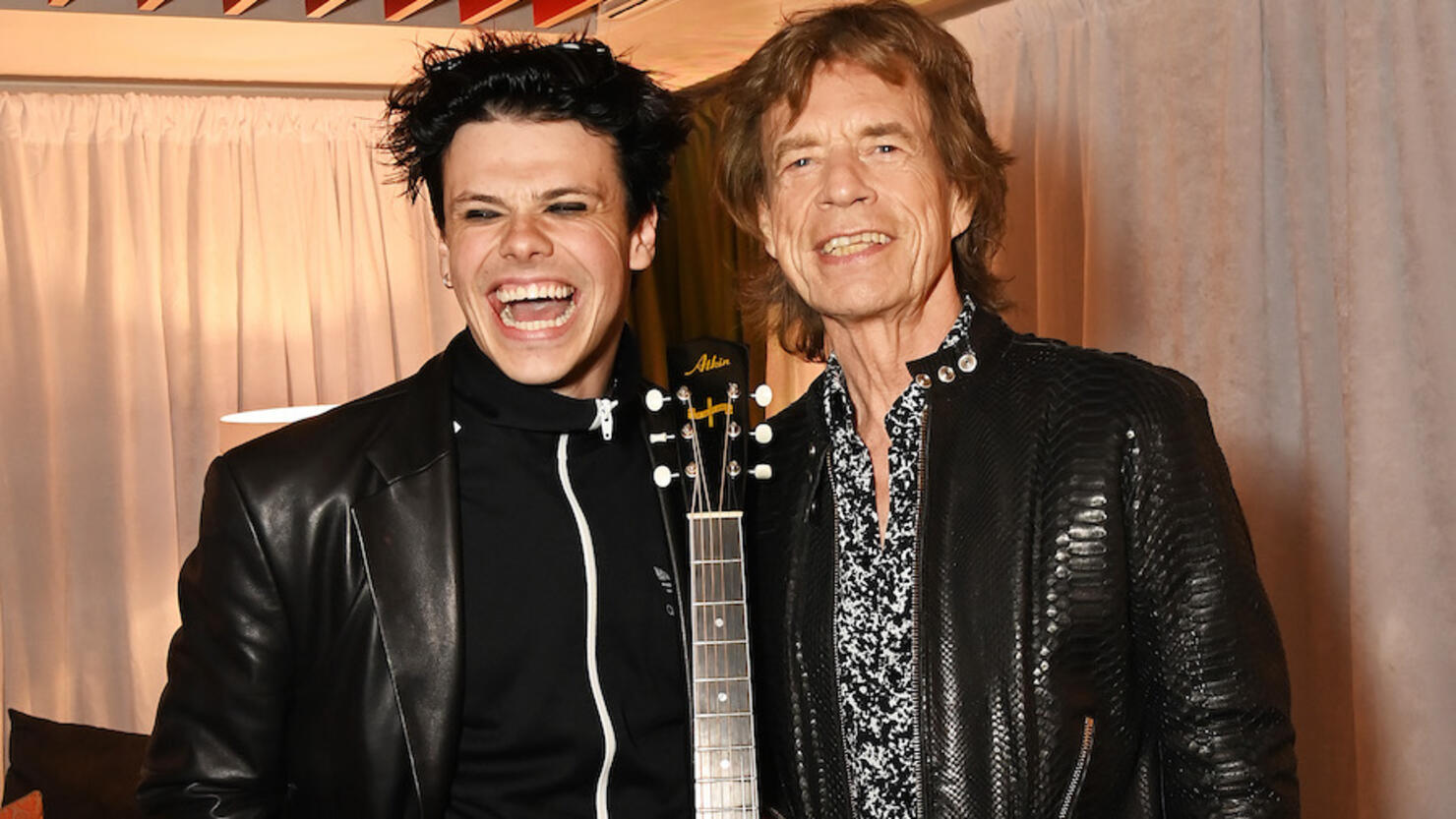 Photo: Getty Images Europe
Back in April, Mick Jagger praised YUNGBLUD and Machine Gun Kelly for bringing "life" back to rock and roll. "In rock music you need energy and there have not been a lot of new rock singers around. Now there are a few. You have Yungblud and Machine Gun Kelly. That kind of post-punk vibe makes me think there is still a bit of life in rock and roll," The Rolling Stones singer said at the time.
Last week, YUNGBLUD got to meet Jagger backstage at a Stones show in Liverpool, where the rock icon presented the newcomer with a Buddy Holly-inspired guitar to welcome him into the Buddy Holly Educational Foundation.
The guitar is called "Blue Suede Shoes" and was inspired by Holly's Gibson J-45. YUNGBLUD was awarded the instrument for his "contribution to the art of songwriting and performing, an important part of Buddy Holly's legacy which the Foundation promotes and celebrates."
"thankyou [sic] for a beautiful night. a masterclass in rock n roll. always meet ur [sic] heroes !!!" YUNGBLUD wrote in a tweet alongside photos from the night. See his post below.
The Rolling Stones were forced to postpone a couple shows after Jagger tested positive for COVID. Fortunately, the singer is "feeling much better" now and shared an update with fans.
"Thank you all so much for your well wishes and messages the last few days," he wrote in a statement. "I'm feeling much better and can't wait to get back on stage next week. The Amsterdam date has been rescheduled for July 7 and we'll have news of the new Bern [Switzerland] date ASAP. See you soon!"