WATCH: AEW's Max Caster References McMahon Controversy At 'Rampage' Taping
By Jason Hall
June 16, 2022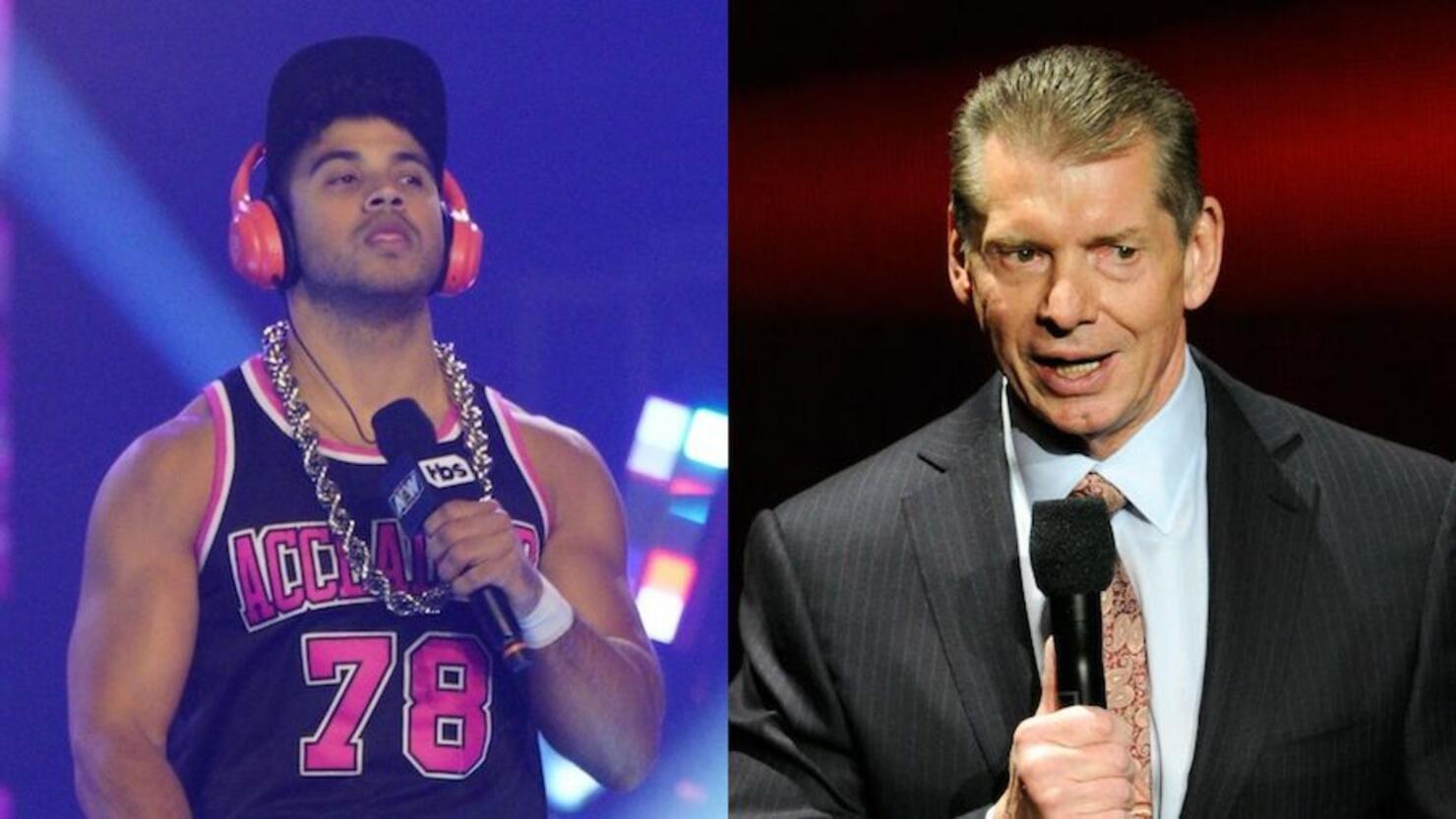 Photo: Courtesy of All Elite Wrestling/Getty Images
All Elite Wrestling star 'Platinum' Max Caster referenced the controversy surrounding World Wrestling Entertainment chairman and CEO Vince McMahon during the taping of Rampage Wednesday (June 15) night in St. Louis, Missouri.
Caster, a rapper both in and out of character, said, "somebody made me sign an NDA," during his entrance alongside injured 'Acclaimed' tag-team partner Anthony Bowens, as well as recent allies Austin and Colten Gunn and their father, WWE Hall of Famer Billy Gunn, who pushed Bowens' wheelchair.
The reference came hours after an exclusive report by the Wall Street Journal revealing that WWE's board was investigating a $3 million hush-money settlement paid by McMahon to a woman over an alleged affair.
Caster, who was previously suspended by AEW for controversial comments made during his entrance last year, quote-tweeted CNBC's aggregated article on the McMahon report with a gif teasing that he'd reference the situation hours before his entrance on Wednesday night.
Caster also referenced the January 6, 2021 insurrection at the United States Capitol and the St. Louis murder rate during his entrance Wednesday night for the upcoming Rampage episode scheduled to air on Friday (June 17).
AEW, which launched in 2019, has emerged as WWE's biggest competition since the company had purchased World Championship Wrestling from Turner Broadcasting System, Inc., a unit of then-AOL Time Warner, now WarnerMedia -- which airs AEW's Dynamite and Rampage programs on TNT and TBS, respectively -- in 2001.
According to the Journal, McMahon's hush-money agreement was made in January to prevent the woman, a former WWE paralegal, from discussing her relationship with McMahon or making critical statements about him publicly.
A spokesperson for WWE confirmed to the Journal that the company is cooperating with the board's investigation -- which was launched in April -- and that the relationship between the 76-year-old and the former employee was consensual.
McMahon has been married to his wife, Linda -- who served as WWE's president and later CEO from 1980 to 2009 and later as Small Business Administration chief as part of former President Donald Trump's administration from 2017 to 2019 -- since 1966.
The Journal also reports that the board's investigation revealed other nondisclosure pacts stemming from misconduct claims involving other women who had previously worked for WWE, which involved McMahon and John Laurinaitis, WWE's general manager of talent relations.
The news comes less than a month after McMahon's daughter, Stephanie, announced her decision to take "a leave of absence" from the company effective on May 20.
WWE president and chief revenue officer Nick Khan took over "most of Stephanie McMahon's duties in her absence," Wrestlenomics' Brandon Thurston reported at the time of the announcement, citing multiple sources "at WWE."