Red Hot Chili Peppers Team Up With Post Malone For Special Stadium Tour
By Rebekah Gonzalez
July 5, 2022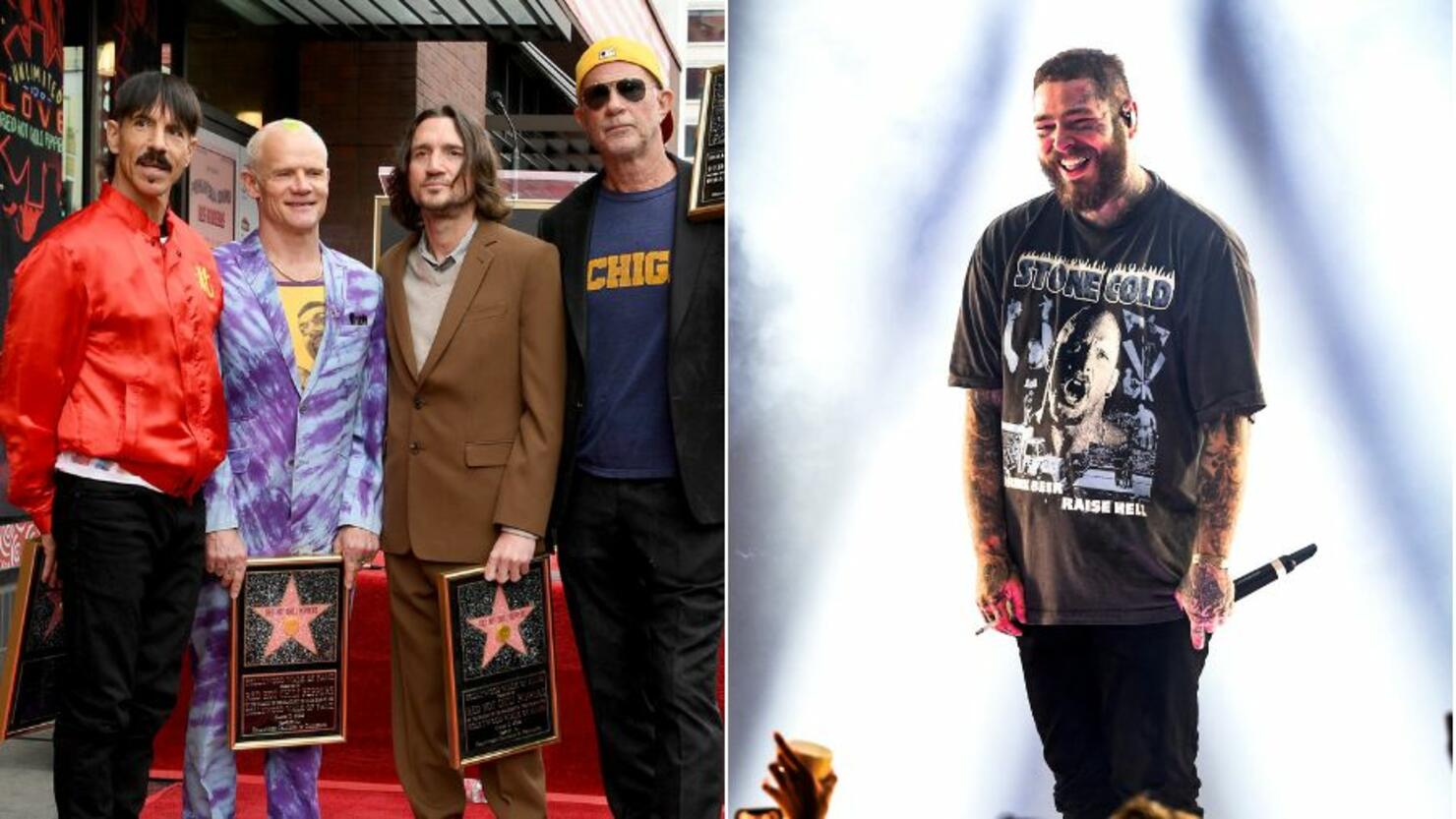 Red Hot Chili Peppers are going down under with a special guest. The band recently announced a special stadium tour that will feature rapper Post Malone. The six-date line-up will take place in Australia and New Zealand with the duo performing in stadiums in Brisbane, Sydney, Melbourne, Perth, Auckland, and Dunedin in 2023.
"Around the world continues..next stop, down under!" the band wrote in an announcement post on Twitter. The tour will kick off in New Zealand on January 21, 2023, and conclude in Perth, Australia on February 12, 2023, at Optus Stadium. Fans can purchase tickets for the six shows starting on July 11th with the Auckland and Brisbane shows going on sale at 12:00 P.M., the Dunedin, Melbourne, and Perth shows at 1:00 P.M., and Sydney's show at 2:00 P.M.
RHCP are touring in support of their latest studio album Unlimited Love. This was the band's 12th studio album and frontman Anthony Kiedis shared that they plan to put out another record. "We're gonna put out music by the handful – literally," the singer told NME. "Don't be surprised if another wheelbarrow of songs comes your way in the near future. We have a lot of s--t to turn people onto."
Meanwhile, Post Malone recently shared his fourth studio album, Twelve Carat Toothache which includes features from stars like Doja Cat, The Weeknd, and The Kid LAROI.