Carlos Santana Hospitalized After Collapsing Onstage
By Andrew Magnotta @AndrewMagnotta
July 6, 2022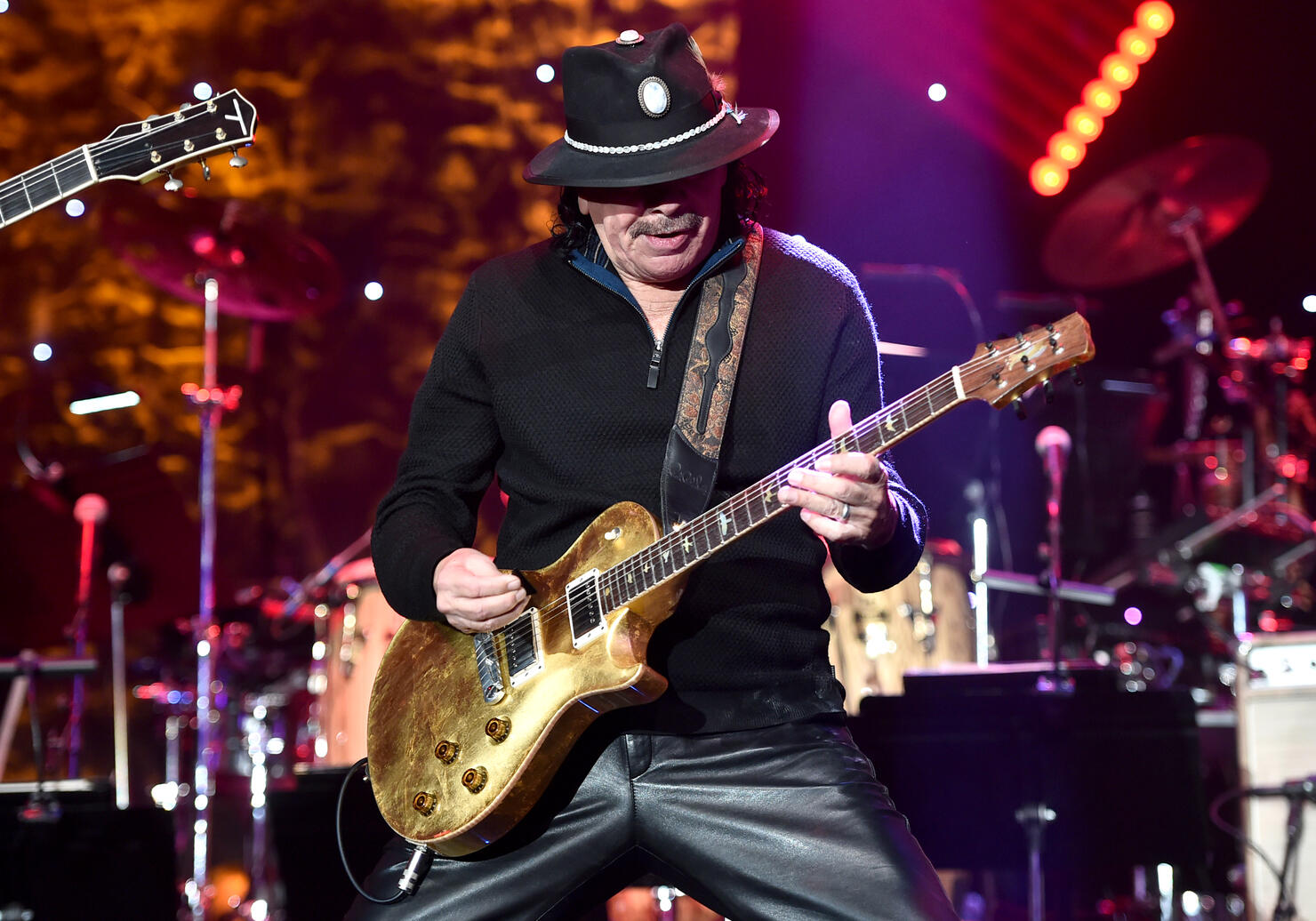 Photo: Getty Images North America
Carlos Santana is recovering after collapsing onstage during a performance and being rushed to the emergency room, according to his management.
The Rock and Roll Hall of Famer suffered what his team described as "heat exhaustion and dehydration" about an hour into his performance at Pine Knob Music Theatre in Clarkson, Michigan.
Santana appeared to collapse shortly after introducing a song from his 2021 album Blessings and Miracles. The band began playing the song and Santana leaned back on the drum riser, where he apparently lost consciousness.
After a moment, crew rushed to the guitarist to check on him. Some 20 minutes later, Santana was wheeled away and the show was canceled.
Concerned venue staff asked the audience for prayers, as the music legend was taken to the hospital.
"Please send your light and love to this man," said one staff member over the PA.
A few hours later, Santana's management explained in a message shared to his website that the 10-time Grammy award-winner was "over-taken by heat exhaustion and dehydration" during the performance. Fortunately, Santana was "doing well" after receiving treatment.
Santana himself followed up shortly thereafter thanking fans for their concern and prayers. He said he and his wife, drummer Cindy Blackman Santana, are "just taking it easy."
He blamed the incident on dehydration, saying he "forgot to eat and drink water."
Blackman added in a post early Wednesday that the temperature onstage the previous night was 100 degrees, even hotted (114 degrees) under the lights.
"He'll be as good as new soon!" she added.
The show scheduled for Wednesday, July 6, is being postponed, with more details to come.
Last fall, Santana postponed his residency in Las Vegas at the House of Blues after being hospitalized with a heart issue. In February, Santana called off more shoes in Vegas after he and several members of his band tested positive for COVID.