Bennifer Through The Years: JLo & Ben Affleck's Relationship Timeline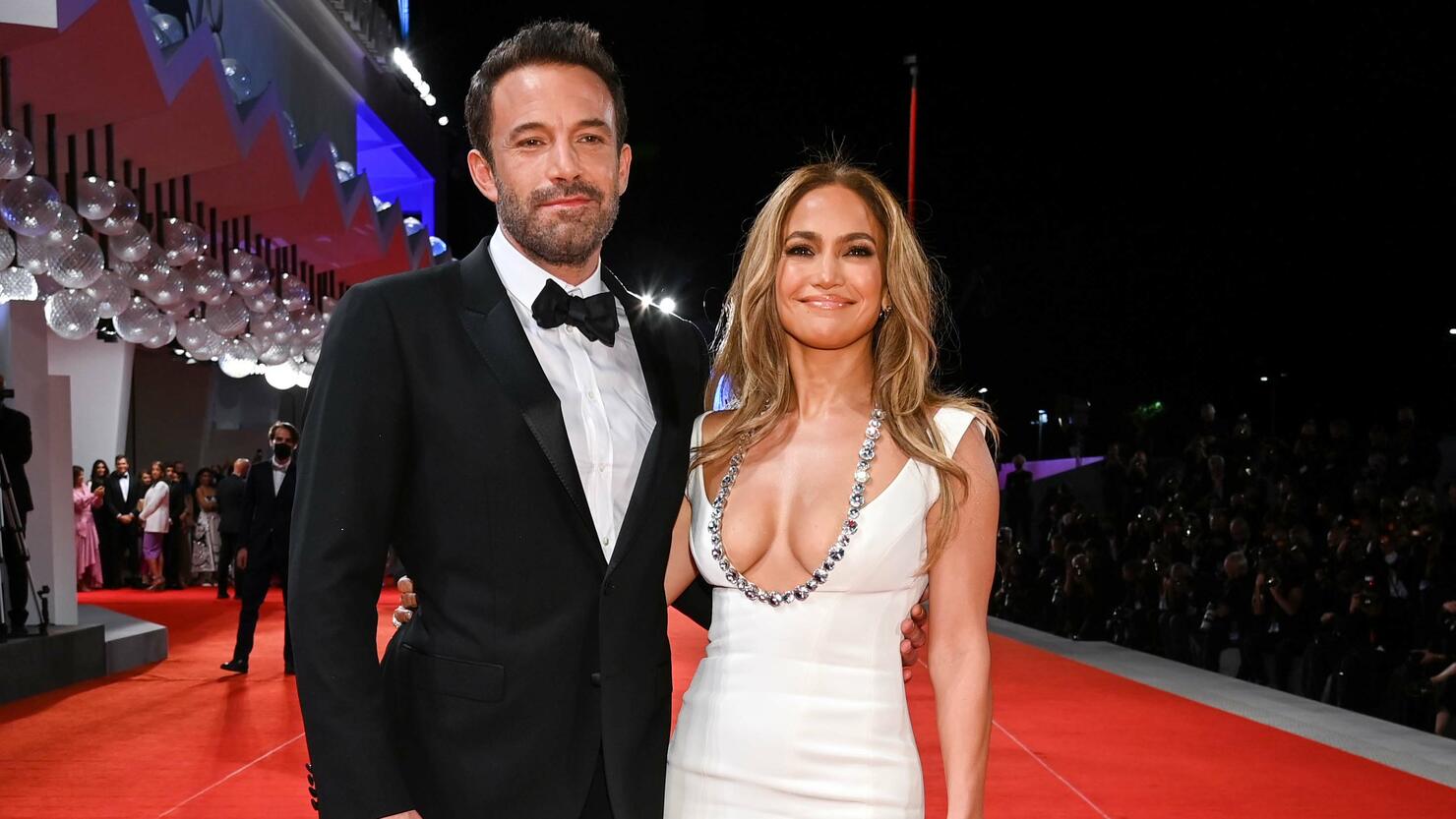 Jennifer Lopez and Ben Affleck, one of Hollywood's most beloved A-list couples, finally tied the knot! JLo confirmed that she and Affleck said "I do" in an impromptu and lowkey ceremony on July 17th. After their surprise Las Vegas wedding, JLo took to her newsletter OnTheJLo to reflect on their relationship. "Love is beautiful. Love is kind. And it turns out love is patient. Twenty years patient," she wrote referencing the rekindling of their romance nearly two decades after their split.
To celebrate the happy newlyweds, here are the past twenty years of Bennifer through photos: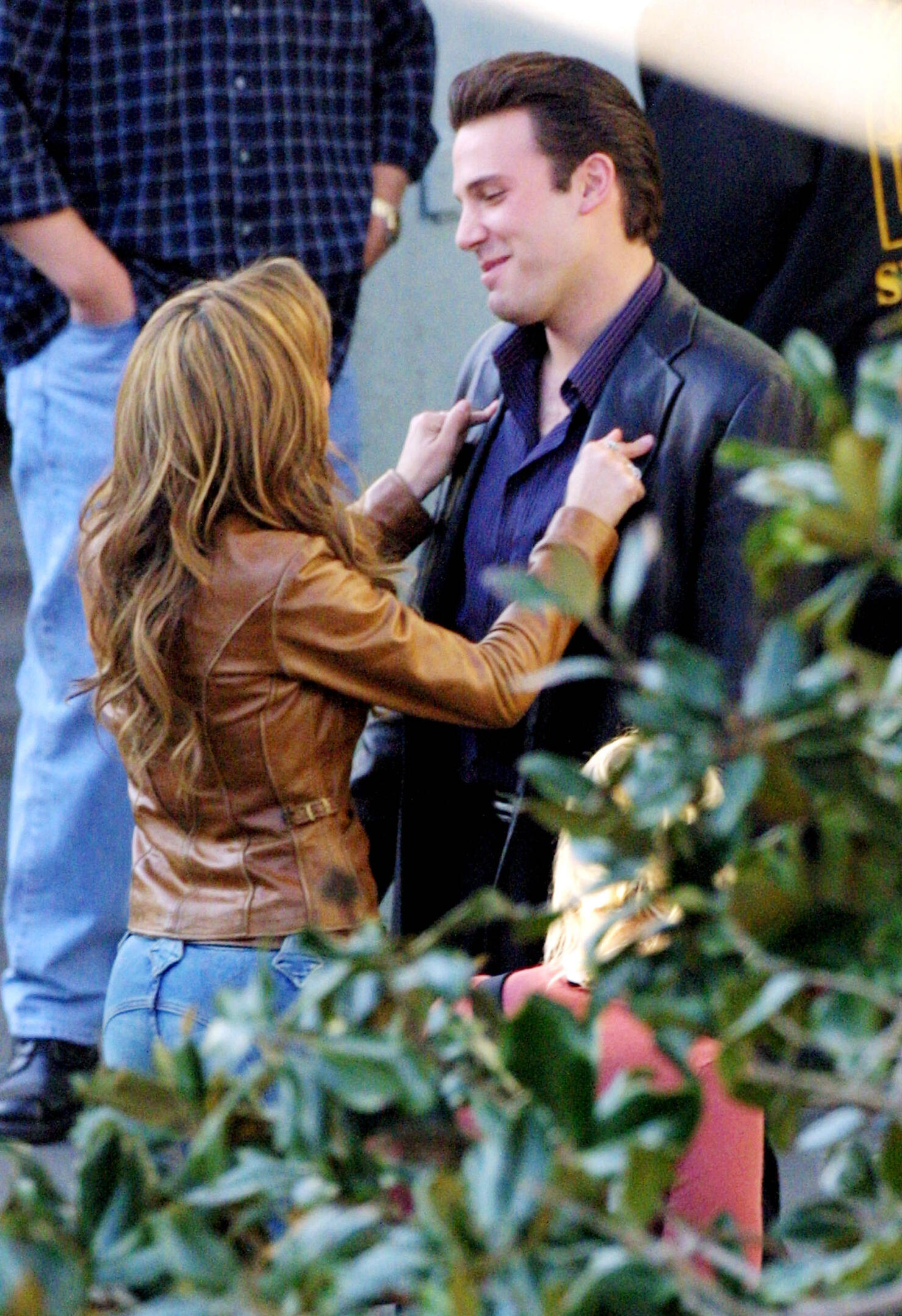 December 2001: Jennifer and Ben Meet On The Set Of Gigli
In a beautiful example of life imitating art, Jennifer and Ben's meet-cute happened in 2001 on the set of the comedy film Gigli, in which their characters experience a romantic connection that they can't ignore. "The harder they resist it the stronger it becomes," the trailer narrates.
The film was released in 2003 and by that point, Bennifer was in full swing. In 2015, JLo spoke out about working on Gigli calling it her lowest point. "It was a very badly reviewed film," she told HuffPost Life. "I was in a high-profile relationship at the time that fell apart in a really bad way, and so the kind of mix of those two things — the tabloid press had just come into existence at the time, so I was like a poster child for that moment." However, she did say she had, "No regrets. I would do it all over again I think. I really would. Even the relationship part."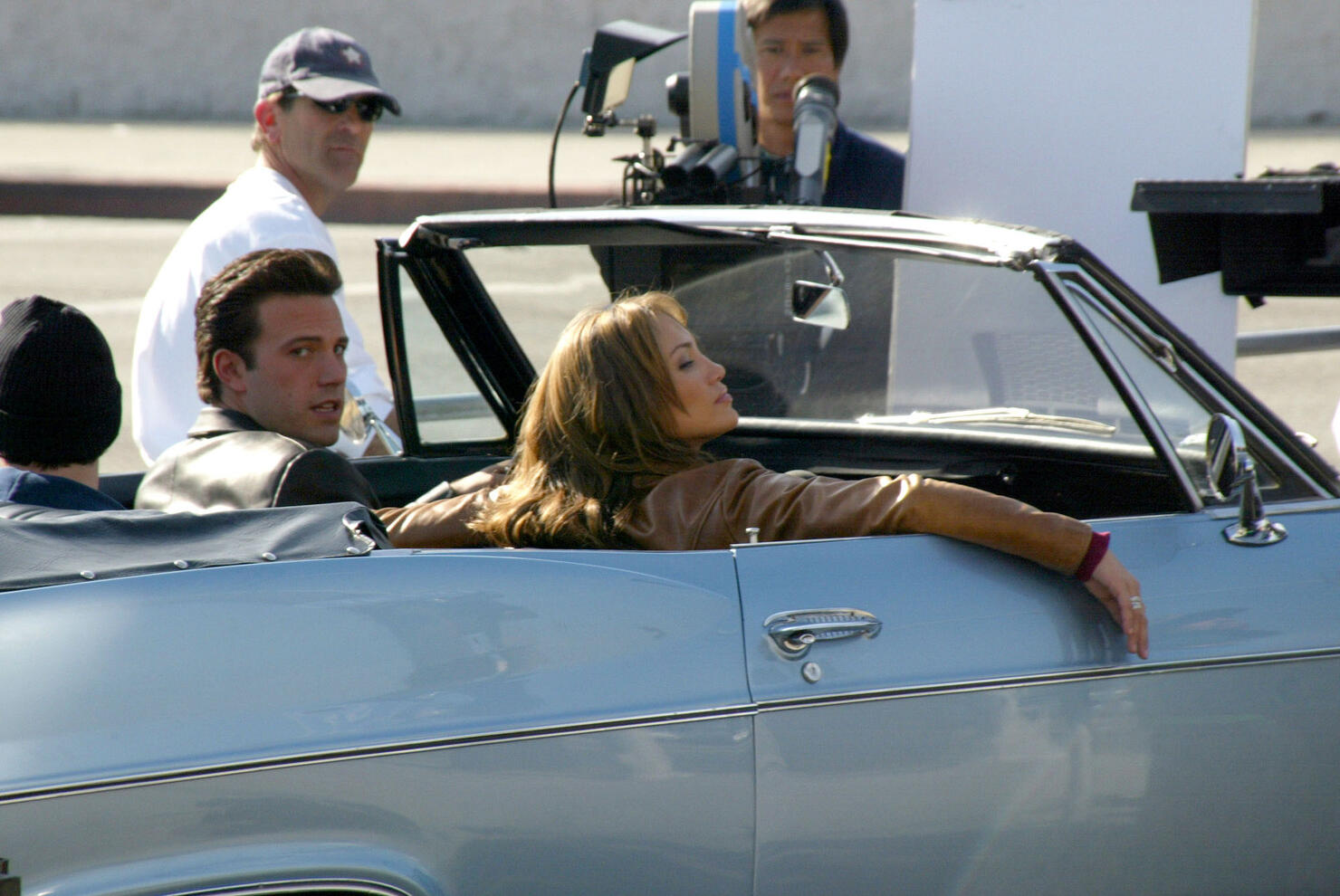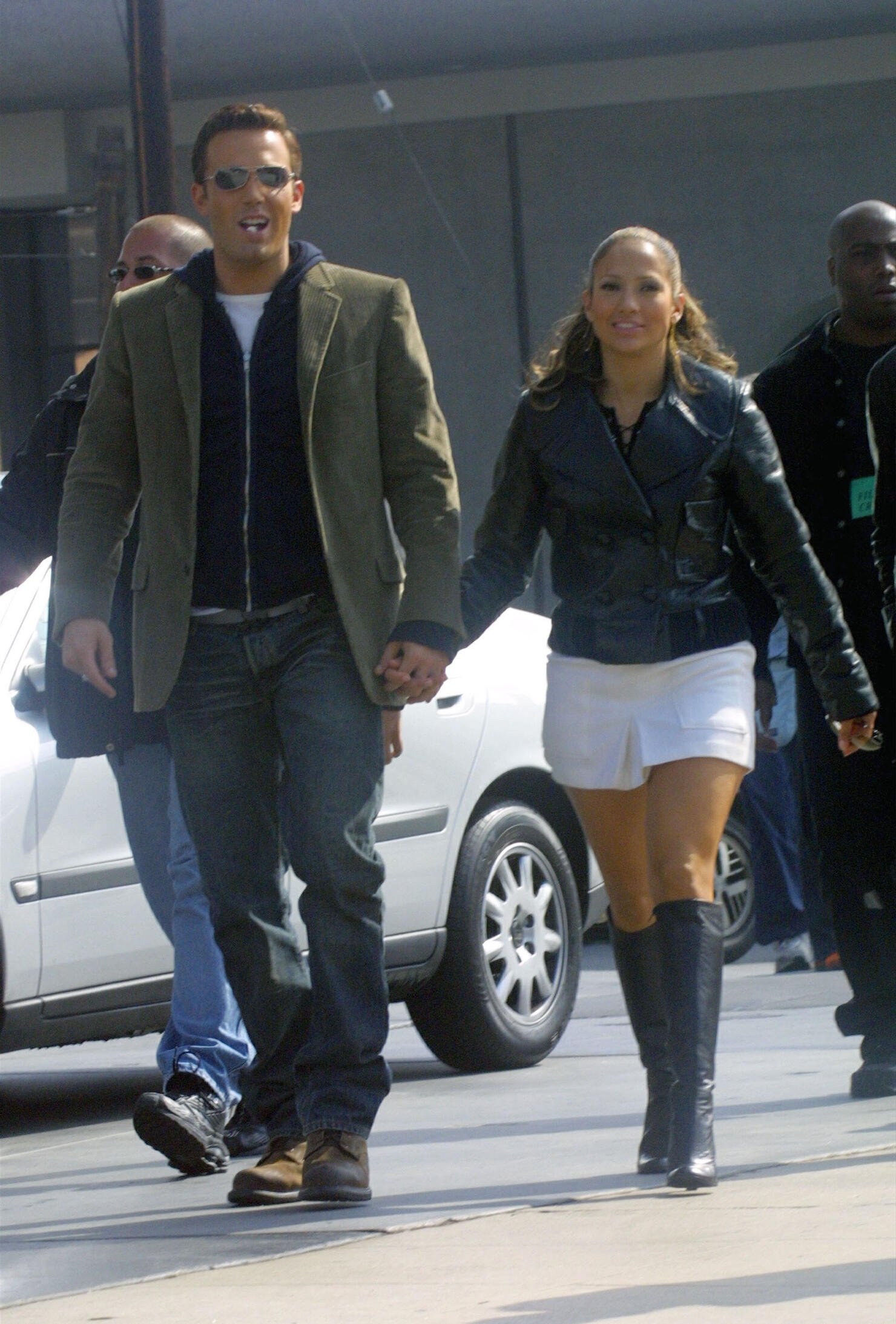 October 2002: Ben Makes Iconic Cameo In The "Jenny From the Block" Music Video
One of JLo's biggest hits also has one of the most iconic moments in Bennifer history. For her "Jenny From the Block" music video, JLo decided to put a spotlight on her then-boyfriend of three months and their highly publicized relationship by giving Ben a cameo in which he is seen rubbing her butt on a yacht. The video addressed the fact they couldn't go anywhere without being followed by the paparazzi. The excessive media attention is also supposedly what led to the couple calling it quits four days before their wedding day a year later.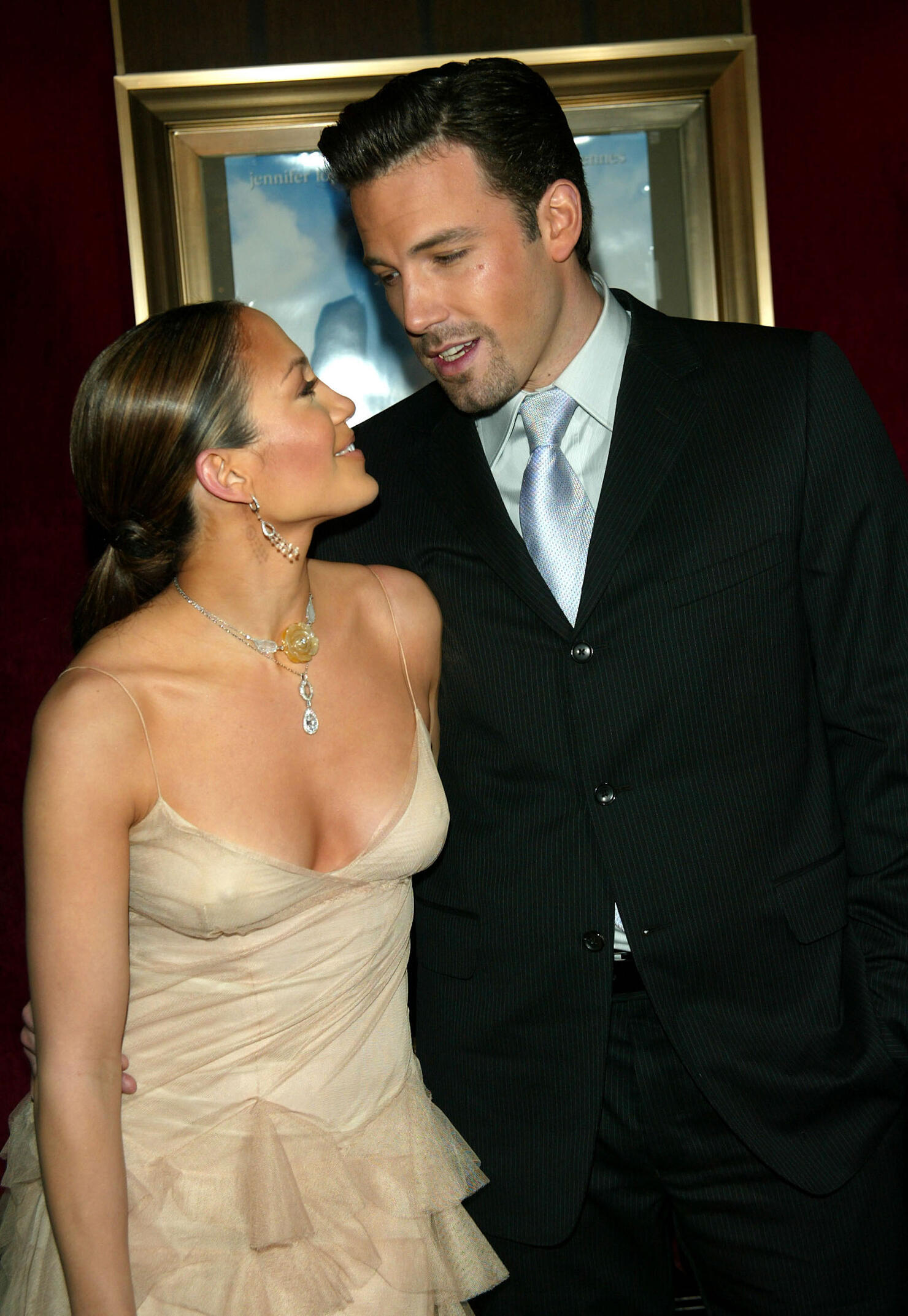 November 2002: The Engagement (The First One)
During a special interview with Diane Sawyer on ACB's Primetime, JLo revealed that Ben had asked her to marry him. At the time she described his proposal as "traditional, but also in a very spectacular way, as of course Ben would do it … it was very, very beautiful." The 6.1-carat diamond ring he used to propose reportedly cost a whopping $2.5 million, which I'm sure prompted countless snarky headlines and comments involving JLo's song title "Love Don't Cost a Thing."
Bennifer stunned at the Maid in Manhattan premiere just a month after the engagement announcement.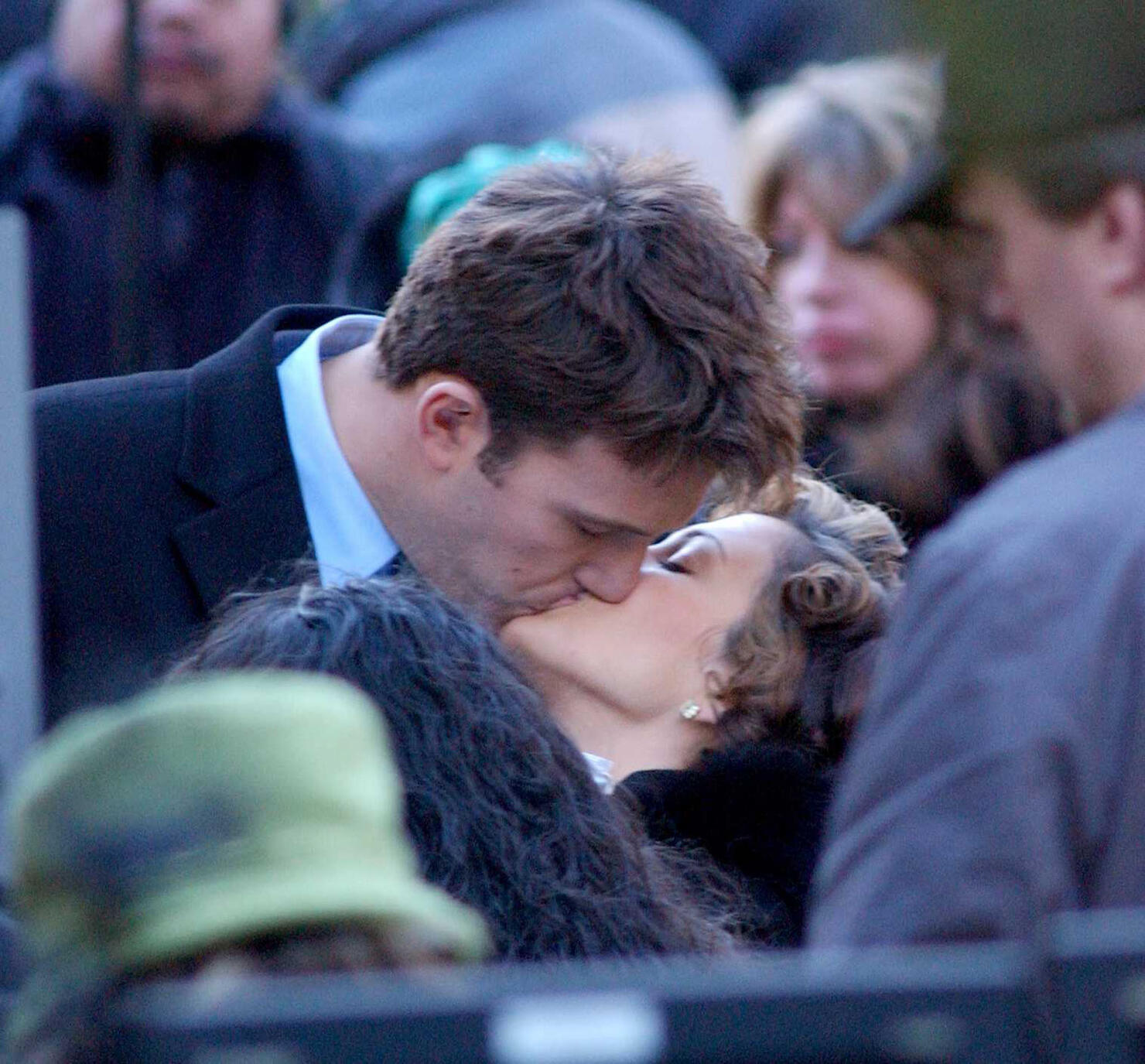 Fall 2003: Jersey Girl and 'Bennifer' Enters The Pop Culture Lexicon
Jennifer and Ben took another stab at acting opposite each other in the 2004 comedy-drama Jersey Girl, in which they play husband and wife. According to IMDb, after the failure of Gigli, removed JLo from all promotional spots out of fear that people would think it was another "Ben Affleck-Jennifer Lopez vehicle." The film's director Kevin Smith also credits himself for starting their famous couple name.
In May 2021, at the start of Bennifer's second era, he tweeted: It's a name I first gave the kids during "Jersey Girl" pre-production, before the world found out they were dating. I'd later drop the name in an interview with the @nytimes. Shortly thereafter, it appeared in the article and then entered the vernacular."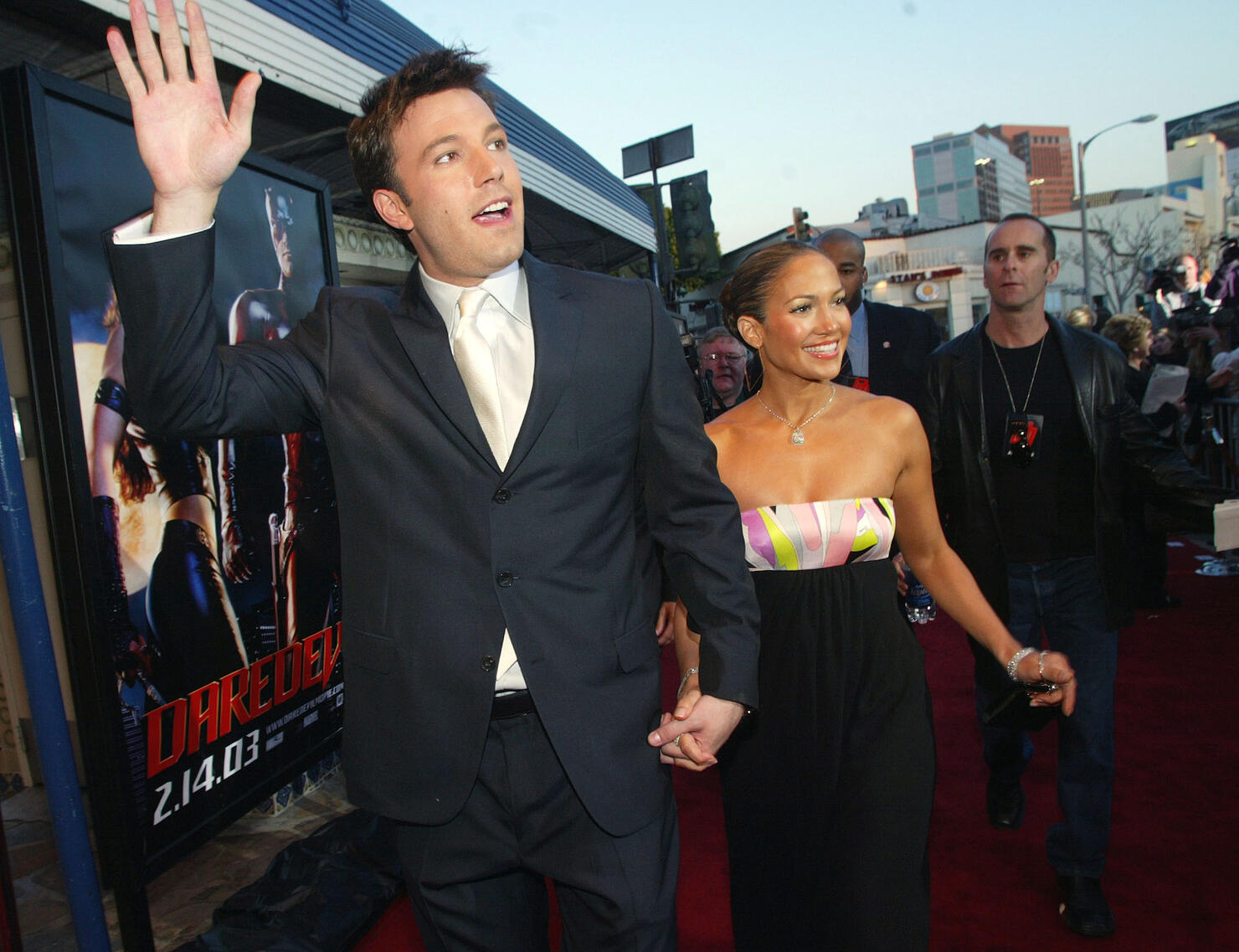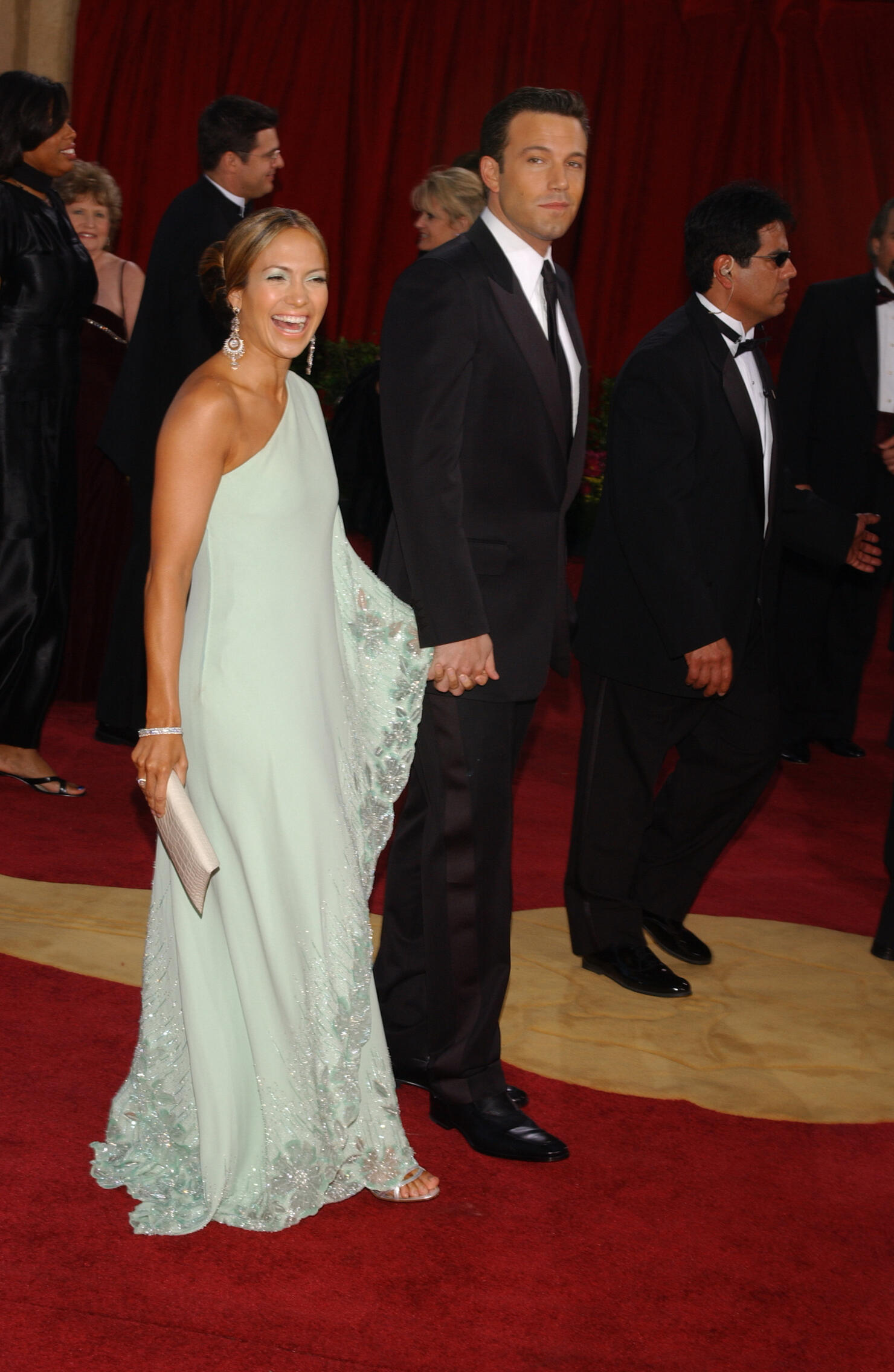 September 2003: Bennifer Delays Their Wedding
Jennifer and Ben were initially scheduled to tie the knot on September 14, 2003, but just days before they decided to delay the ceremony indefinitely. In an official joint statement, they explained, "Due to the excessive media attention surrounding our wedding, we have decided to postpone the date. When we found ourselves seriously contemplating hiring three separate 'decoy brides' at three different locations, we realized that something was awry. We began to feel that the spirit of what should have been the happiest day of our lives could be compromised. We felt what should have been a joyful and sacred day could be spoiled for us, our families and our friends."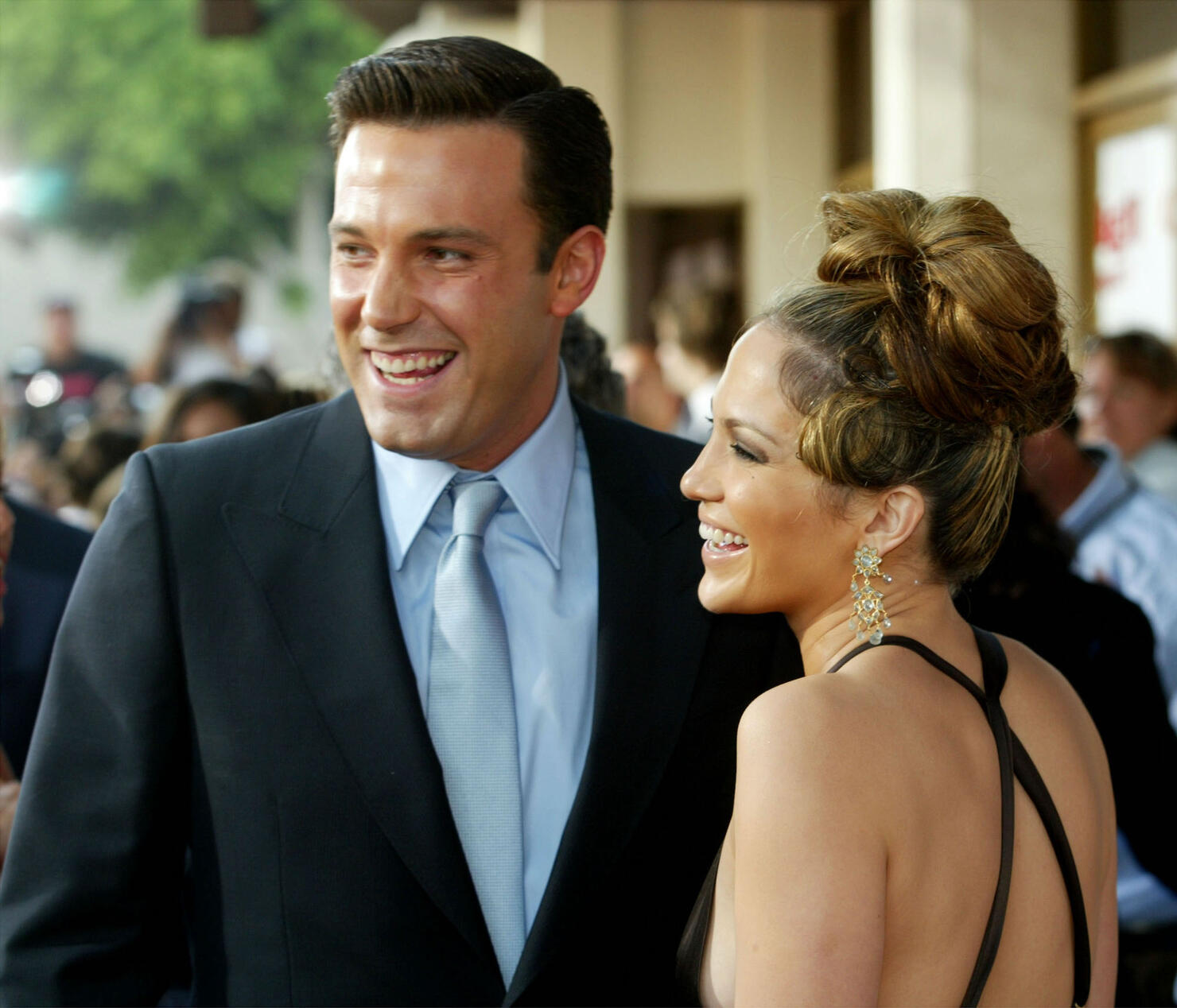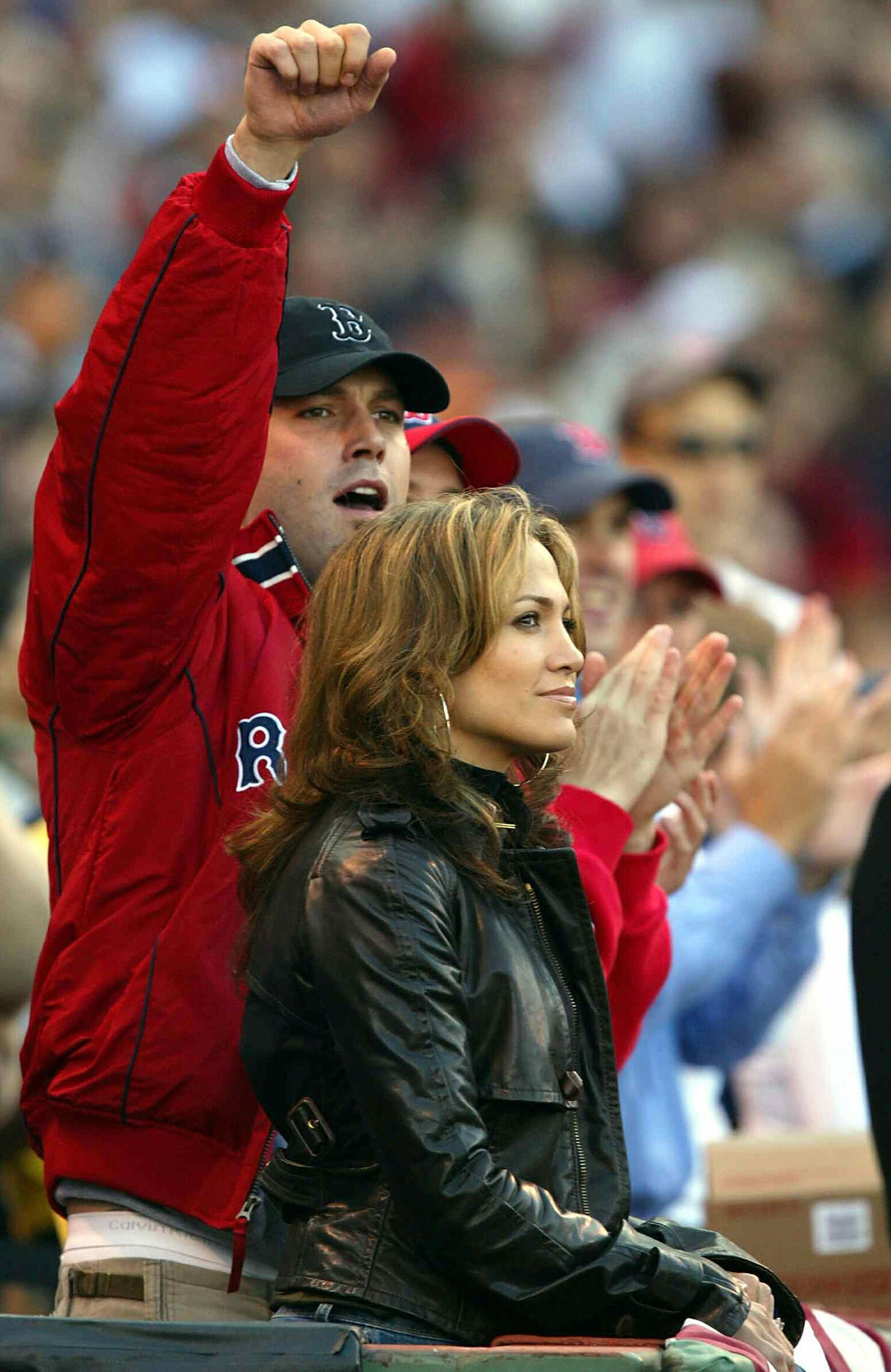 January 2004: Bennifer Calls It Quits
Jennifer and Ben started off 2004 with some sad news. The couple called off their engagement on January 22nd. "I am confirming the report that Jennifer Lopez has ended her engagement to Ben Affleck," JLo's representative said in a statement at the time per MTV. "At this difficult time, we ask that you respect her privacy."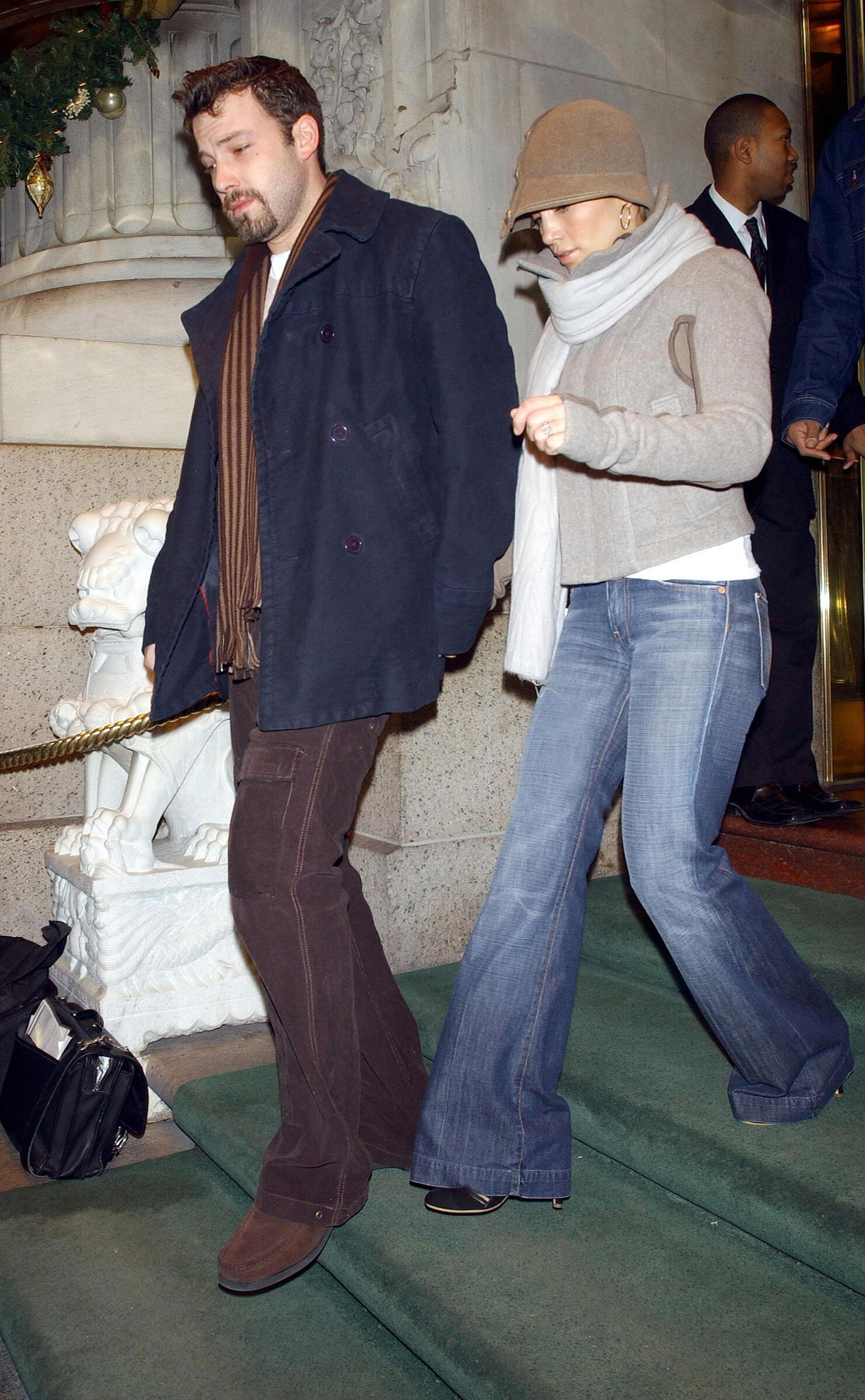 June 2004: JLo Moves On
Later that year, Jennifer married musician and longtime friend Marc Anthony. JLo has since reflected on the time between announcing her split from Ben and marrying Anthony. In her 2014 book True Love, JLo writes, "Ben and I split up at the moment when I thought we were committing to each other forever, it was my first real heartbreak, it felt like my heart had been torn out of my chest. I sought out comfort in another person, tried to find someone who could make me feel loved and wanted in my loneliest hour. … Marc came back into my life three days after I should have been at the altar saying 'I do' to another man."
JLo and Anthony welcomed twins Emme Muñiz and Max Muñiz in 2008. They separated in 2014.
June 2005: Ben Affleck Marries Jennifer Garner
While JLo was starting a family with March Anthony, Ben was starting his own with actress Jennifer Garner. The couple first met in the summer of 2000 while filming the movie Pearl Harbor. However, Garner was married to Scott Foley at the time. They later reunited on the set of Daredevil, when Ben was still dating JLo.
After their breakup, Ben and Jennifer began dating in 2004 and said "I do" on June 29th, 2005. Over the years, the couple welcomed three children, daughters Violet and Seraphina Affleck, and son Samuel Affleck. Ben and Jennifer divorced in 2018.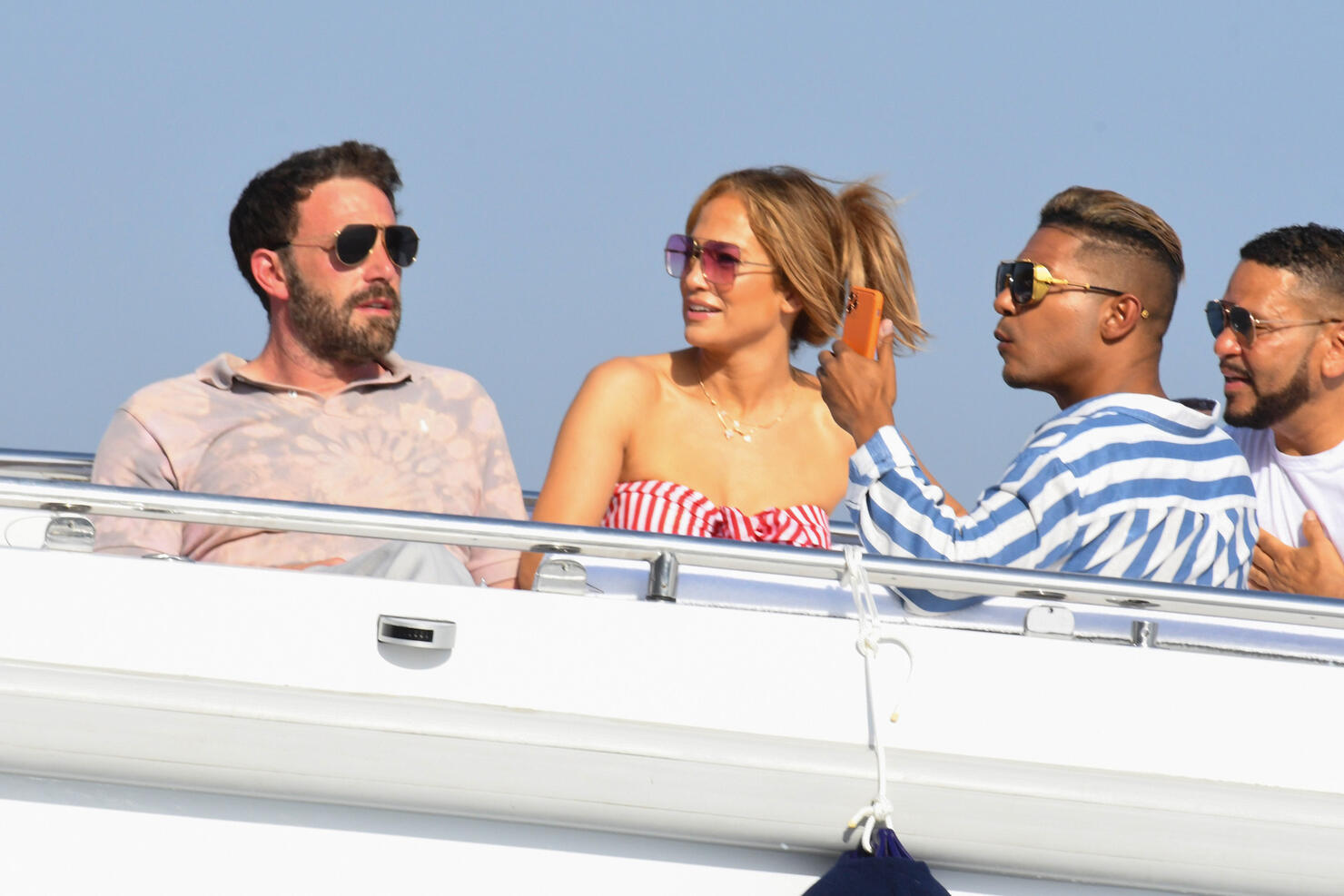 April 2021: Bennifer Reunites
Shortly after JLo called off her engagement to Alex Rodriguez and Ben split from his then-girlfriend Ana de Armas, longtime Bennifer fans were thrilled to find out the two were spotted hanging out together. On April 30th, the internet was in a frenzy when Page Six reported Ben was spotted visiting JLo's LA home multiple times. The following month, the pair was seen departing for a weeklong vacation to Montana. "They really care for each other and they picked up right where they left off," a source told E! at the time.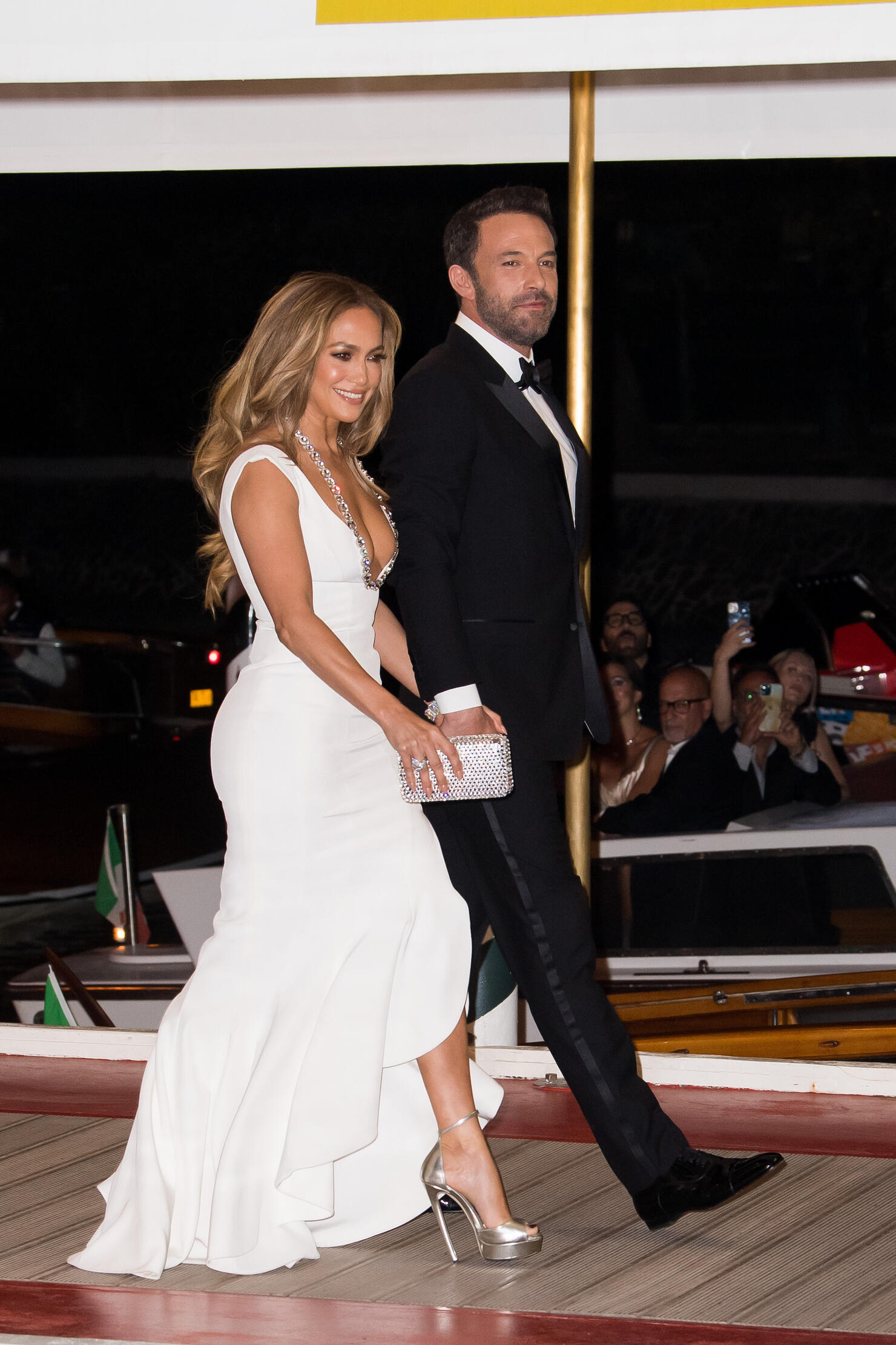 May 2021: Reports Claim Ben and Jennifer "Seem Committed" To Each Other
After the couple was spotted together, it seemed like a day didn't go by without some new information about them, proving that even two decades later, people were still rooting for Bennifer. In May, People reported that the couple was determined not to let distance get in the way of their reunion. Jennifer was just in Los Angeles for a couple of days," said the source. "She spent time with Ben. They have kept in touch every day since their Montana trip... It's a tricky situation since they live so far from each other, but they both seem committed to making things work."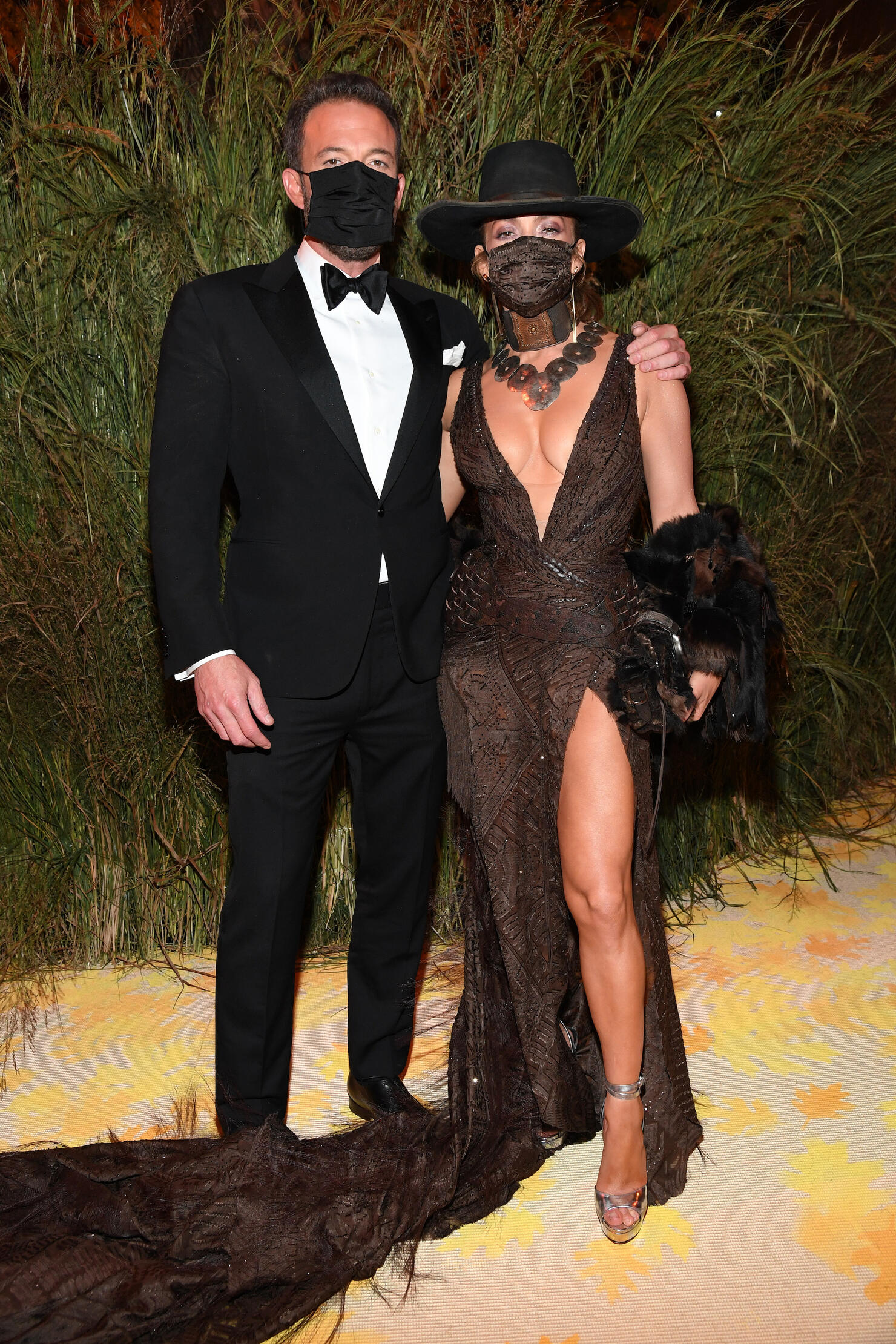 August 2021: Ben Is Seen Shopping For Engagement Rings With His Mom & Son
Photographs obtained by Page Six revealed Ben was browsing at engagement rings while stopping by a Tiffany & Co. jewelry store at a local shopping mall. He was joined by his son Samuel and his mother Chris Boldt. The photos and reports kept fans hopeful as social media was quick to label the couple's romantic rekindling "Bennifer 2.0."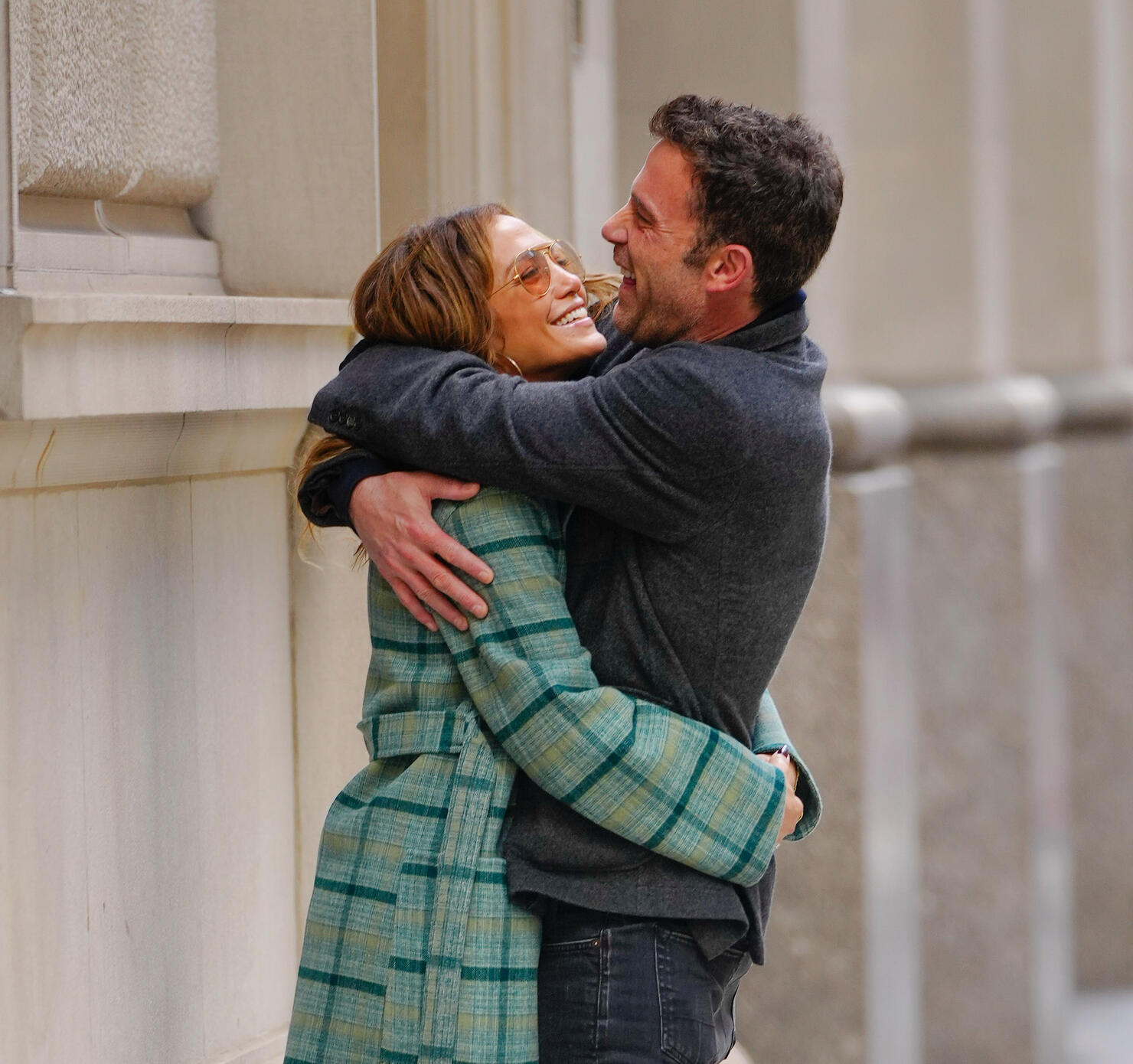 April 2022: JLo Reveals Ben Proposed For The Second Time
In a video published in her exclusive fan newsletter, JLo officially announced that she and Ben were engaged, a year after reuniting. The video showed JLo smiling as she showed off her emerald engagement ring. Soon after, she gave fans more details on how Ben made the second proposal special. "Saturday night while at my favorite place on earth (in the bubble bath), my beautiful love got on one knee and proposed," she wrote in her newsletter. "I was taken totally off guard and just looked in his eyes smiling and crying at the same time trying hard to get my head around the fact that after 20 years this was happening all over again, I was quite literally speechless and he said, 'is that a yes?' I said YES of course that's a YES."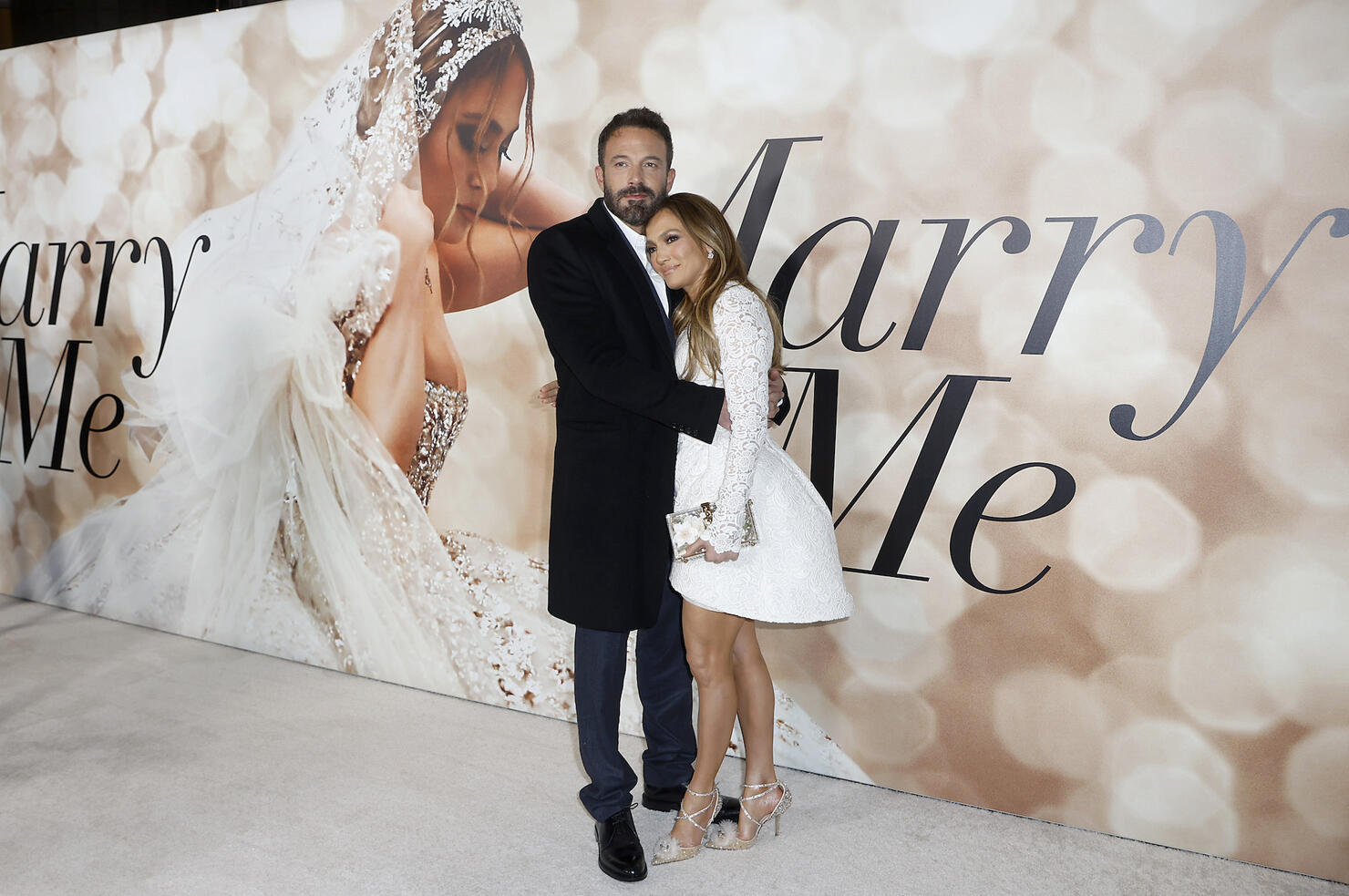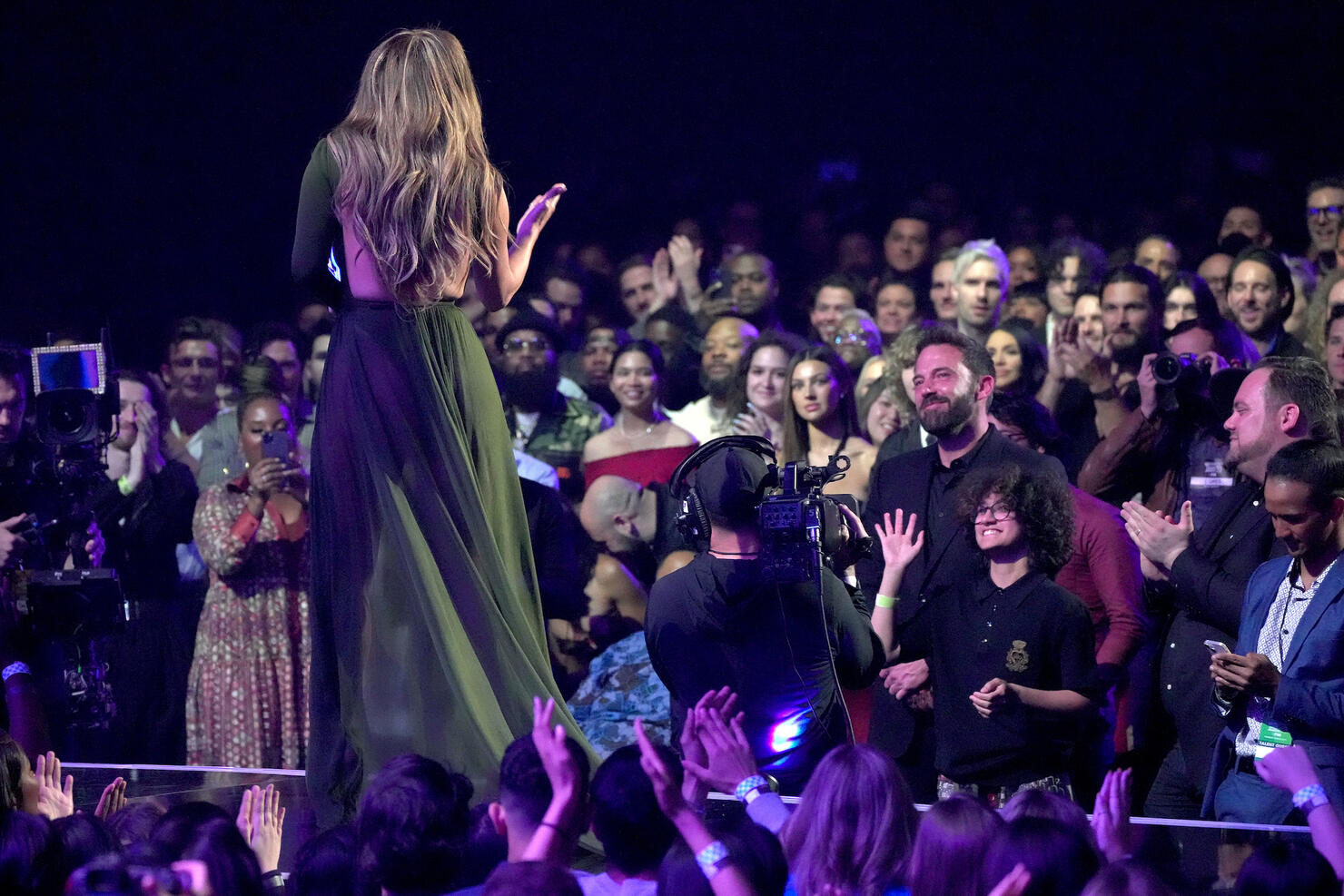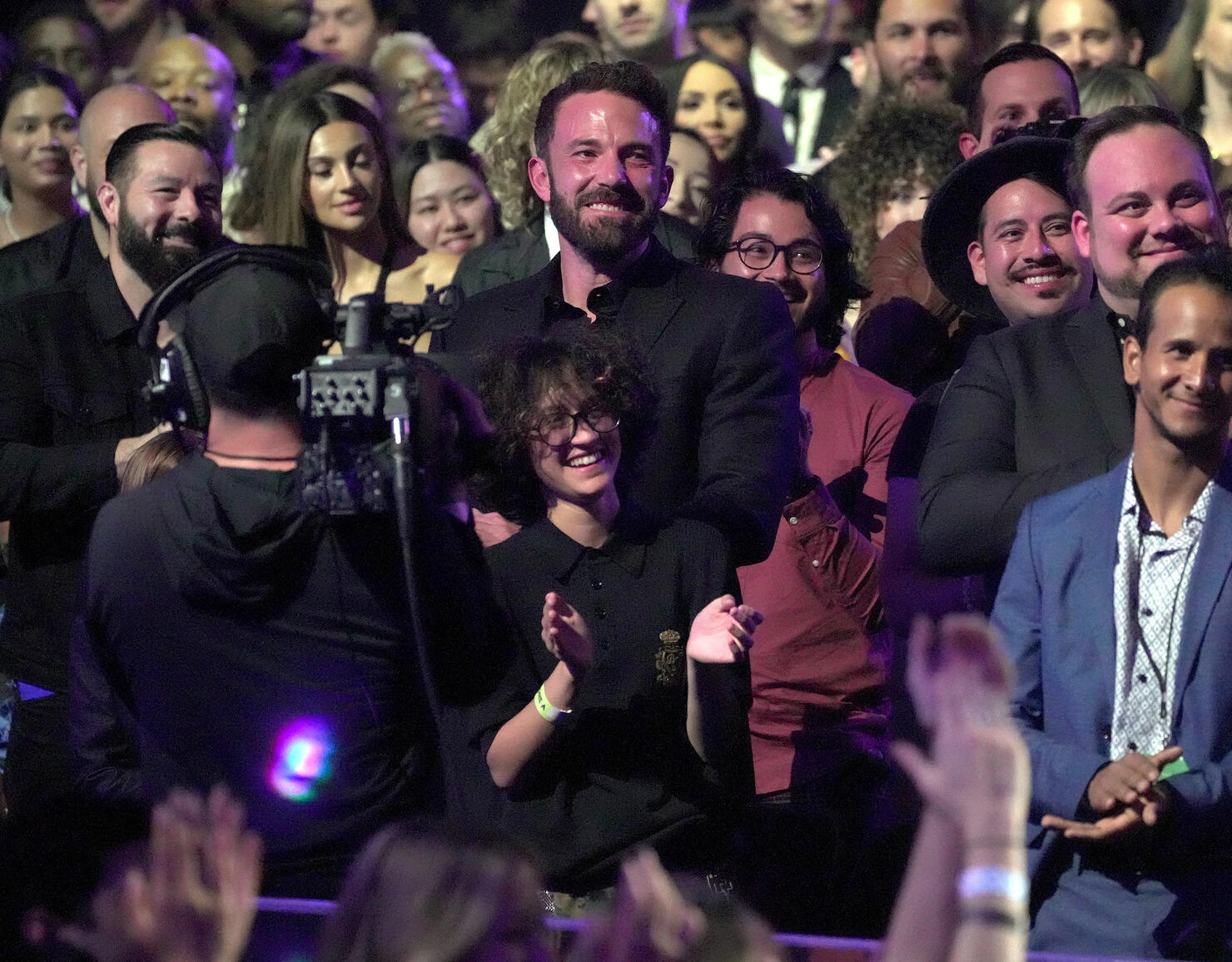 July 2022: Bennifer Finally Says "I Do"
At midnight on July 17th, Ben and Jennifer rushed to a Las Vegas chapel to tie the knot after twenty years of being in each other's lives. The singer confirmed the news in her newsletter, detailing the impromptu and low-key ceremony.  "Stick around long enough and maybe you'll find the best moment of your life in a drive through in Las Vegas at twelve thirty in the morning in the tunnel of love drive through, with your kids and the one you'll spend forever with," JLo wrote in the heartfelt newsletter. "Love is a great thing, maybe the best of things- and worth waiting for," she wrote before signing off with her new name "Mrs. Jennifer Lynn Affleck."