Lizzo Sneaks Up On Unsuspecting Fans Listening To Her New Album
By Rebekah Gonzalez
July 21, 2022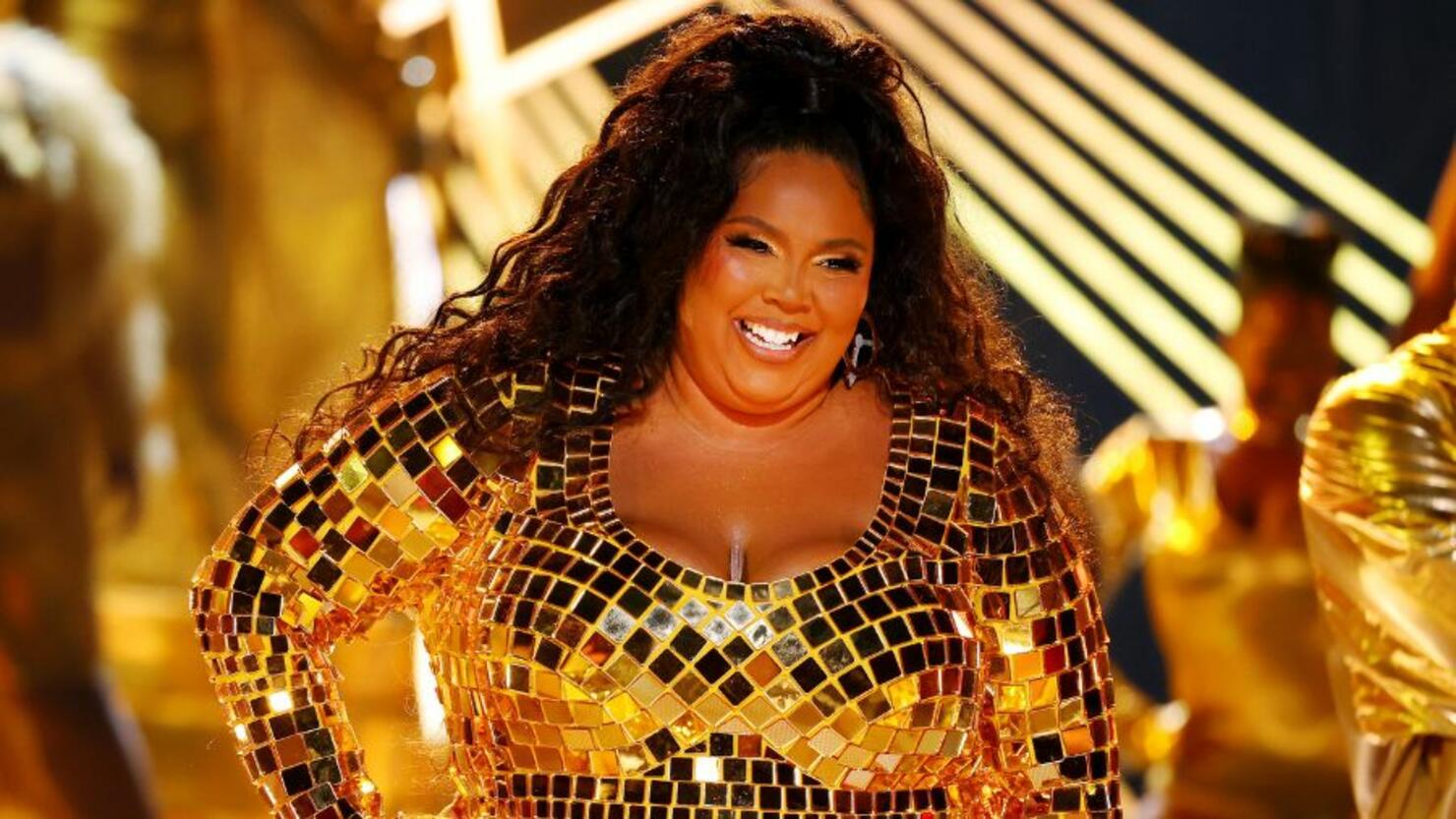 Lizzo had a very Special surprise for fans on a recent episode of Jimmy Kimmel Live! To celebrate the release of her new album, the show told fans that they were coming in to listen to it and have their reactions recorded. What they didn't know was that Lizzo herself was watching them from the next room for a segment called "Undercover Sing!"
After the unsuspecting fans told a staff member a little about themselves, Lizzo would then make up specific lyrics about the person and incorporate them into the song they were listening to on headphones. Once the person was sufficiently freaked out, Lizzo would then pop into the room to meet her excited fans.
In one of the last surprises, Lizzo hilariously sings to the fan on the album's titular track, "And I hope your hungry today/ I'm gonna tell you the specials/ We have for lunch in a second," before proceeding to comedically listing off sandwiches in a monotone voice. "Do you want a drink?" she asks, while the confused fan replies, "Sure?" Lizzo then brings out the meal to the shocked fan and gives her free tickets to her upcoming show at the Forum in Inglewood.
The hilarious segment comes just a week after Lizzo unveiled her latest album Special. The day before the official release, Lizzo joined fans at the iHeartRadio Album Release Party to play each track and offer some context around several of her next hits.