Charles Barkley Makes Decision On LIV Golf, TNT Future
By Jason Hall
July 29, 2022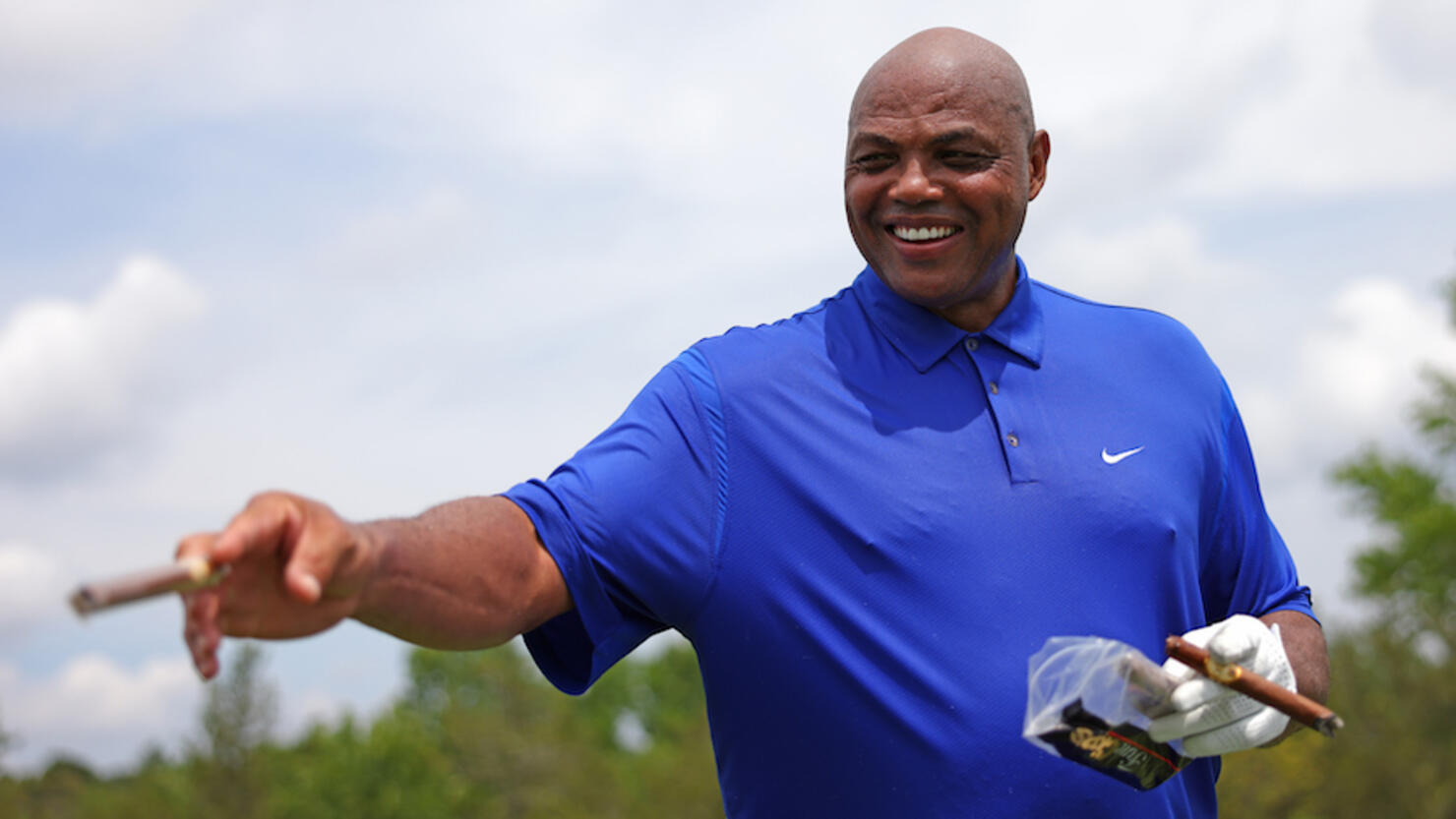 Basketball Hall of Famer Charles Barkley has decided to turn down an expected massive offer to join LIV Golf as a broadcaster, instead staying with Turner Sports.
"I want to thank Greg Norman and LIV for their interest in me," Barkley said in a phone interview with the New York Post. "I wish those guys great success and nothing but the best. But, in my best interest, and being fair to Turner — because Turner and basketball have given me every single thing in my life. It is best for me to move on and I'm staying with Turner for the rest of my TV career."
Barkley said his decision wasn't made based on LIV Golf's controversial ties to the Public Investment Fund of Saudi Arabia.
The Basketball Hall of Famer appeared in the LIV Golf Invitational Series at Trump National in Bedminster, New Jersey, which has resulted in protests from 9/11 groups given Saudi Arabia's connection to the 2001 terrorist attacks and the proximity of the course to New York City.
Barkley, 59, told ESPN on Thursday (July 28) that he'd met with Norman previously but didn't have a formal offer from LIV Golf.
"I met with Greg and I told him yes. I'm in a win-win situation," Barkley said. "If they offer me something good, that's great. If they don't, I've got a great job at TNT."
Barkley had previously teased interest in contributing to LIV Golf's broadcast coverage during an appearance on the Pat McAfee Show last month.
"For $150 million I'd kill a relative, even one I like," Barkley joked when defending golfers' decision to join the LIV Golf tour.
The legendary power forward has contributed to Turner Sports since retiring from the NBA in 2000 and received the Curt Gowdy Transformative Media Award from the Basketball Hall of Fame alongside fellow Inside the NBA hosts Ernie Johnson, Kenny 'The Jet' Smith and Shaquille O'Neal in 2020.
Earlier this month, radio host Dan Patrick said Barkley was considering joining LIV Golf and "might have to leave TNT, that's why this is a huge deal," citing Barkley, a frequent guest on his show, as "the one who said it."
LIV Golf, which launched earlier this year, announced its plans for expanding to a 14-tournament schedule, 48-player, 12-franchise roster and offer a massive $405 million in purses during its 2023 schedule on Wednesday (July 27), ESPN reports.
The league began with an eight-tournament schedule in 2022 offering $255 million in total purses.
Several of golf's biggest names, including Dustin Johnson, Phil Mickelson, Bryson DeChambeau and Brooks Koepka, have all signed multiyear deals with LIV Golf, which offers guaranteed contracts ranging between $100 million and $200 million.
"LIV Golf's expanding global platform will add a new dimension to the golf ecosystem as we know it, one that provides an opportunity for players and fans around the world to help maximize our beloved sport's true potential," CEO and commissioner Greg Norman said in a statement. "Our franchise model will bring new energy and excitement to fans from all corners of the world, establishing a league of teams to connect and grow with."
In June, the PGA Tour suspended all 17 members who competed in the inaugural LIV Golf event, according to a copy of a memo announcing the punishment to players shared by Front Office Sports ahead of the event on June 9.
The announced disciplinary action came just as the 17 PGA members and former members hit their opening tee shots in the inaugural event, which was held at Centurion Club outside of London.