Måneskin Reveal Meaning Behind Their Name & How To Correctly Pronounce It
By Rebekah Gonzalez
July 31, 2022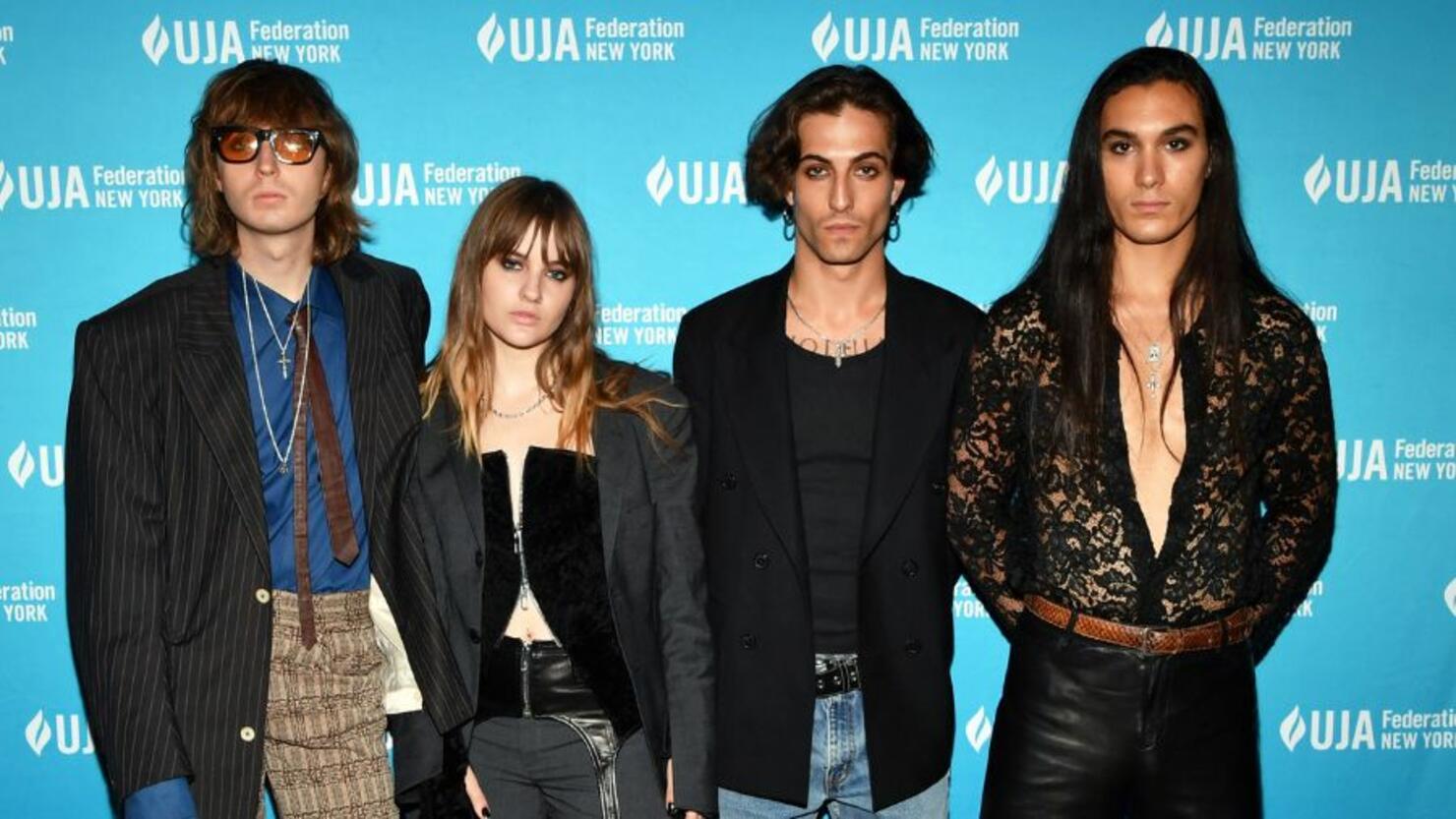 Måneskin has cleared up how to pronounce their band name in a new interview. While talking with CNN, vocalist Damiano David, bassist Victoria De Angelis, guitarist Thomas Raggi, and drummer Ethan Torchio revealed that their name is correctly pronounced "Moan-Ah-Skin."
When the interviewer pointed out that American fans often pronounce it as "Man-Eh-Skin," they weren't upset. "Yeah," said De Angelis. "Everything is fine." The band also revealed what the name means. "It means moonlight. I picked it when we first started playing because we needed to join this musical competition," De Angelis continued, "and we didn't have a name yet, so they just told me just say random words in Danish, and we chose one."
Since winning Eurovision in 2021, the band has skyrocketed to international stardom with hits like "Beggin," "I Wanna be Your Slave," and "Supermodel." Most recently, the band contributed to the Elvis soundtrack with a cover of the song "If I Can Dream."
Looking back on their beginnings as musicians in Italy De Angelis said, "It was very difficult because in Rome there's no real rock scene, so there's no like clubs wanting bands to play their stuff, and also people are not very used to going to gigs of upcoming artists." She continued, "They just go to the famous ones that they already know, so it was really hard and that's why we started playing as buskers on the streets. We were always fighting with the other street artists about having the best spot, and we never won."
But Eurovision played a massive role in their breakthrough. "I think that was our first actual window outside of Italy," David said. "Since that moment we were only basing our projects for Italy and on Italy and that was the chance to break out in Europe, then from Europe to the US, and we hope to grow more and more."