Deftones' Dia De Los Deftones Festival Is Back With An Impressive Lineup
By Katrina Nattress
August 2, 2022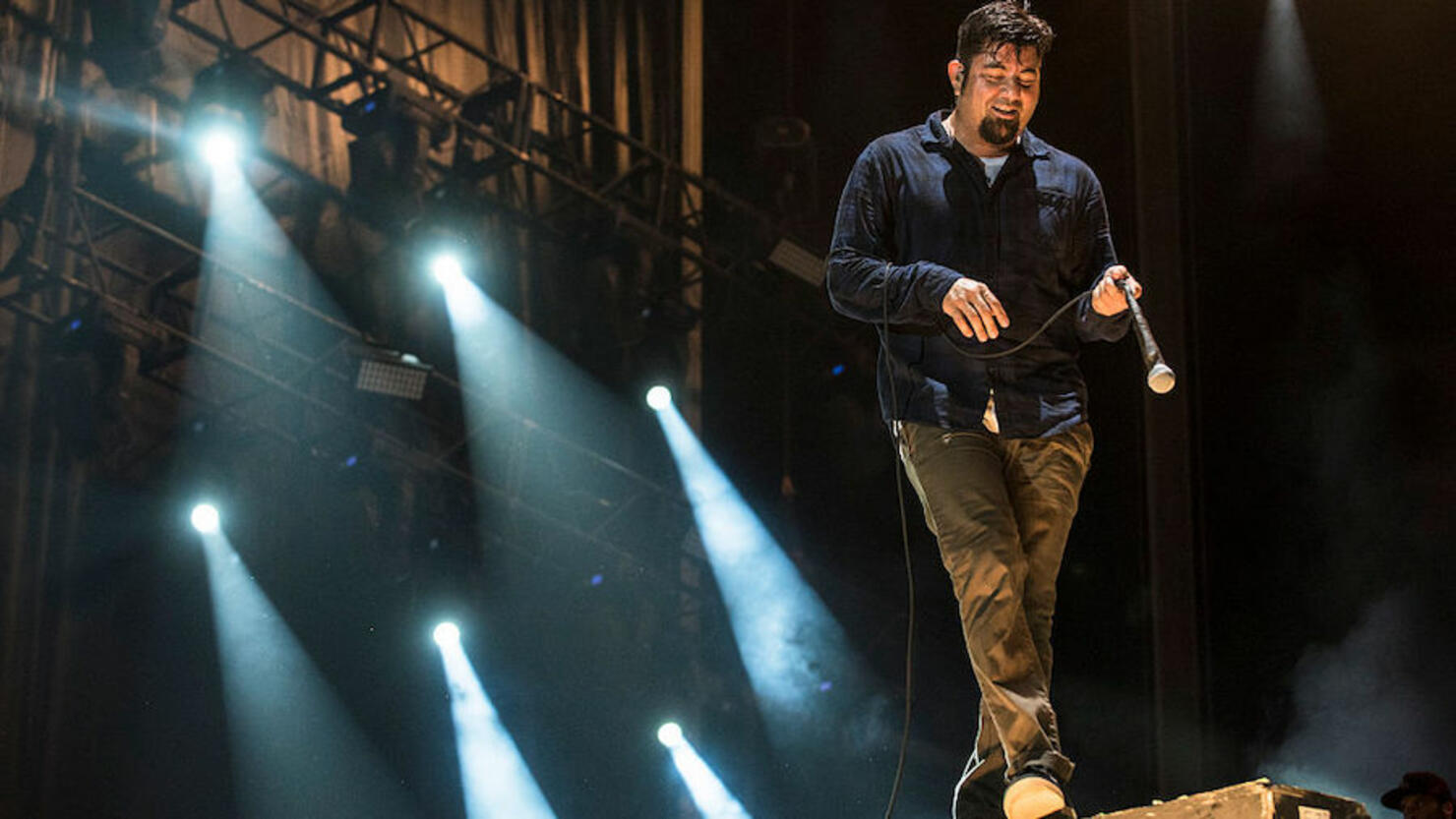 Photo: Getty Images South America
Deftones' Dia de Los Deftones festival is back for the first time since 2019, and the one-day event boasts an impressive lineup. The alt-metal legends will be headlining the fest, with Turnstile, Phantogram, Freddie Gibbs, Audrey Nuna, Destroy Boys, Provoker and Cold Gawd rounding out the bill.
"We're hyped to be bringing back Dia de Los Deftones this year," Deftones singer Chino Moreno said in a statement. "We take a ton of pride in curating it; it's a chance for us to put forth and showcase some artists that we love and respect, and putting on an amazing day of music and culture for our fans. We're excited to see everyone again out at Petco in November."
Dia de Los Deftones is set to take place November 5 at Gallagher Square at Petco Park in San Diego. Tickets go on sale Friday (August 5) at 10am PST. See the announcement below.
We are thrilled to announce our 3rd annual #DiaDeLosDeftones – taking place Saturday, 11/5 at Petco Park in San Diego, CA. Joining us this year is Turnstile, Phantogram, Freddie Gibbs, Audrey Nuna, Destroy Boys, Provoker & Cold Gawd. Tickets on sale Friday, 8/5 at 10AM PST. pic.twitter.com/voIxMmUZC4

— Deftones (@deftones) August 2, 2022
Earlier this year, bassist Sergio Vega confirmed he had left the band after 12 years. Though it sounded like a messy break up, Vega thanked his former bandmates and Deftones fans for making a lasting impact. "I want you to know that I appreciate all the years we spent together: writing, performing, being taken into your worlds," he said in a video statement. "I learned a lot from each one of you, when you brought me in, you created a new sense of passion for music that I will always cherish and carry with me. You truly changed my life."