Shania Twain, Keith Urban Nominated In 'Best Casino Show' Awards Category
By Kelly Fisher
August 2, 2022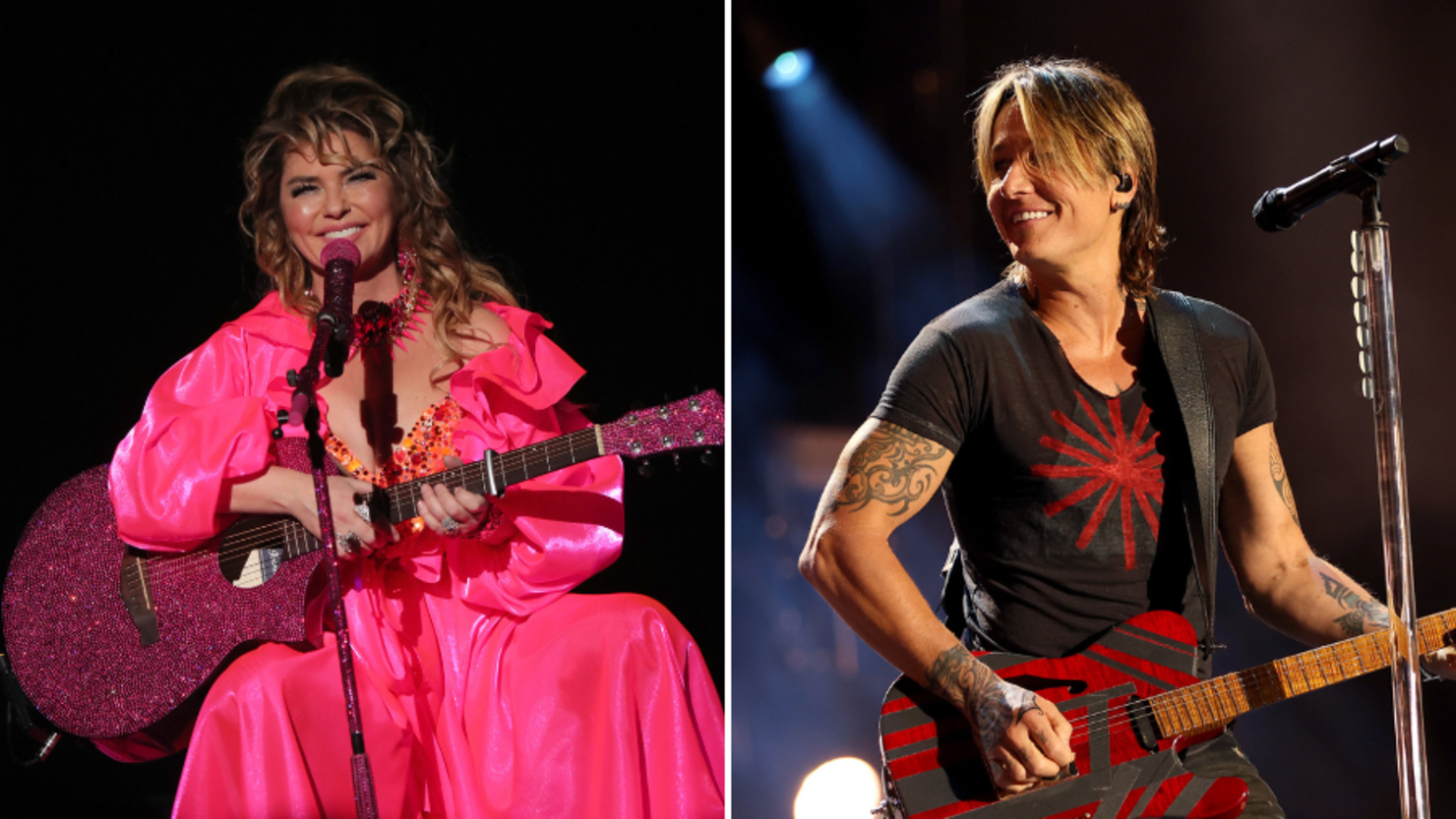 Two of country music's biggest artists are nominated in the Best Casino Show category in the USA TODAY 10Best Readers' Choice Awards. Shania Twain and Keith Urban are both vying for the No. 1 spot for their respective Las Vegas residency shows this year.
Readers can vote once per day in each category. The Best Casino Show category closes boring on Monday, August 29 at noon ET. The winners will be announced on Friday, September 9, according to 10Best.
10Best describes Twain's residency:
"Planet Hollywood Resort & Casino in Las Vegas hosts Shania Twain in their Zappos Theatre during December 2021 and February 2022 for her 'Let's Go!' journey through her award-winning career. The 'reigning Queen of Country Pop' takes fans on a nostalgic journey through her thirty-year career with songs and visual spectacles from her sold-out global tours and key scenes from her iconic videos."
10Best describes Urban's residency:
Caesars Palace in Las Vegas' The Colosseum hosts four-time Grammy Award winner Keith Urban in September 2021. The 'Keith Urban Live – Las Vegas' shows offer concertgoers a reimagined fan experience – a theater setting for an arena-sized production, utilizing the new general admission capability on the main floor. Urban always leaves his crowds never knowing what will happen, as his concerts have included performing with fans or special guests and giving away used show guitars."
10Best "empowers you to live well and travel smart by providing original, unbiased and experiential content," its website reads. The Readers' Choice Awards "highlight the best of the best in contests covering categories such as destinations, food and drink, hotels, and things to do. Nominees in all categories are chosen editorially by a panel of experts. Readers can vote once per category, per day. We launch new contests every other Monday at noon ET. After four weeks of voting, each contest closes, and we announce winners the following Friday."
Vote for Twain's residency here.
Vote for Urban's residency here.