WATCH: California Man Eats 17 Ghost Peppers In One Minute, Breaks Record
By Logan DeLoye
August 9, 2022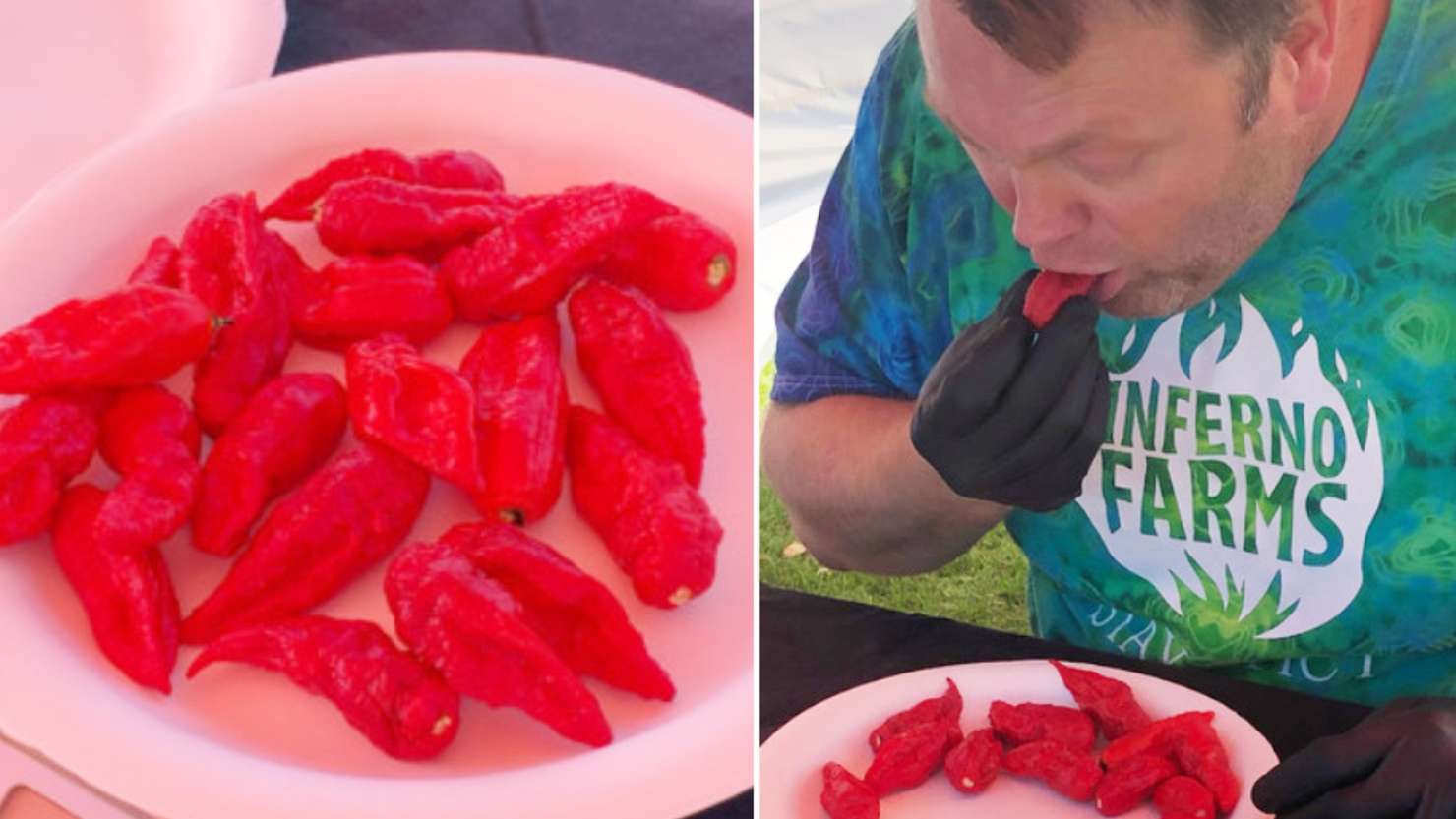 Photo: Guinness World Records
Gregory Foster does not shy away from spice, in fact, he embraces it. According to Guinness World Records, Foster has broken multiple records encompassing the consumption of some of the world's spiciest peppers. Prior to claiming his latest record, Foster held the record for the most Carolina Reaper Chili's eaten in one minute and the fastest time to eat three Carolina reaper chilis. He was able to eat three chilis in just under nine seconds. In addition to these titles, he now holds the world record for most ghost chili peppers to be eaten in one minute. Foster was able to take down a total of 17 peppers with ease. Guinness World Records captured the challenge on video.
Most ghost peppers/ bhut jolokia chilli peppers eaten in one minute 🌶️🌶️🌶️110.50 g (3.98 oz) by Gregory Foster 🇺🇸

Posted by Guinness World Records on Monday, August 8, 2022
"This record attempt is a personal challenge to see how far I can push myself and my love of the super hot peppers," Foster shared with Guinness World Records. By consuming 17 ghost peppers, Foster reached 17 million Scoville Heat Units in one minute. To compare, Guinness World Records mentioned that one jalapeño registers anywhere from 2,500 to 8,000 SHU.
Foster is so passionate about spicy peppers that he created his own company that is devoted to the hobby. Five years ago, he founded Inferno Farms in which the spice master himself sells his own craft hot sauces.