This Is The Best Burrito In Virginia
By Jason Hall
August 11, 2022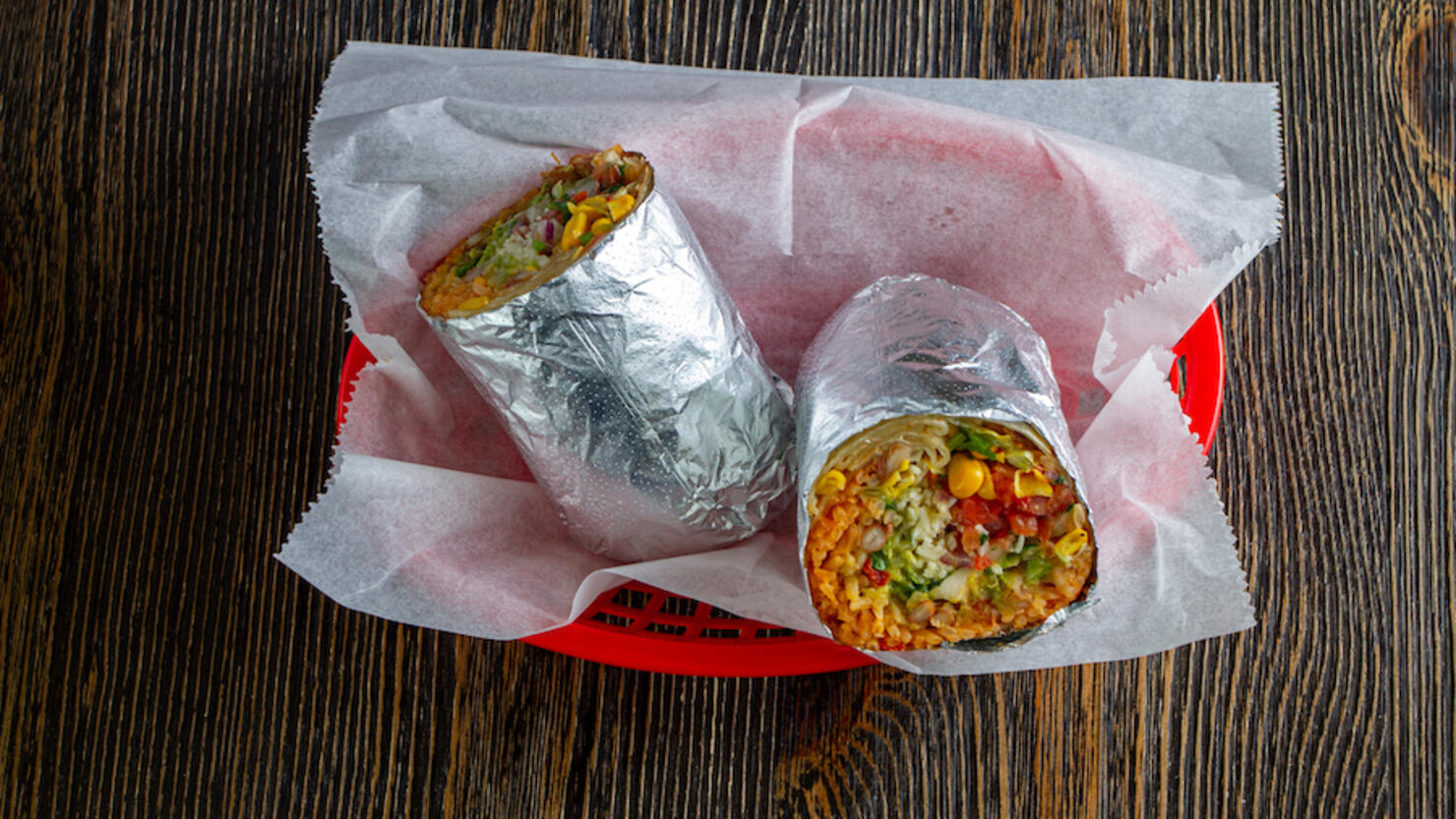 A Richmond restaurant is being credited for having the best burrito in Virginia.
Eat This, Not That compiled a list of the best burritos in every state which included Tacos Mexico as the top choice for Virginia.
"Tacos Mexico is best known for (you guessed it!) its authentic tacos," Eat This, Not That's Caitlin Flynn wrote. "But the burritos are also super popular. 'Very fresh ingredients, tasty for an incredible price!' wrote one reviewer. Another described their burrito as 'simply delicious.' The steak burrito and the chorizo breakfast burrito were mentioned as standouts at this hole-in-the-wall joint that's earned a five-star average on Yelp."
Here is Eat This, Not That's full list of the best burritos in every state:
Alabama- Los Dos Hermanos Taco Truck
Alaska- El Green-Go's
Arizona- PHX Burrito House
Arkansas- Mug's Cafe
California- Al & Bea's Mexican Food
Colorado- La Loma
Connecticut- Rincon Tacqueria
Delaware- El Diablo Burritos
Florida- My Ceviche
Georgia- El Burrito
Hawaii- Shaka Tacoz
Idaho- Morenita's Mexican Restaurant & Bakery
Illinois- Maize Mexican Grill
Indiana- Ricky's Taqueria
Iowa- El Rey Burritos
Kansas- Taqueria Los Burritos
Kentucky- New Wave Burritos
Louisiana- Juan's Flying Burrito
Maine- El El Frijoles
Maryland- Tacos Tolteca
Massachusetts- Chilacates
Michigan- Jaku Sushi and Grill
Minnesota- Catrina's Cerveza & Mexican Grill
Mississippi- Burrito Zone & Tamales
Missouri- Mariachis II Mexican Restaurant
Montana- El Vaquero Taqueria
Nebraska- Burrito House
Nevada- El Steak Burrito
New Hampshire- California Burritos
New Jersey- Chanos Latin Kitchen
New Mexico- The Shed
New York- Frijolito's
North Carolina- Mountain Burrito
North Dakota- El Paricutin Mexican Food
Ohio- Mi Burrito Mexican Grill
Oklahoma- Burrito Grill
Oregon- Tienda Santa Cruz
Pennsylvania- El Limon
Rhode Island- Chilango's
South Carolina- Java Burrito Company
South Dakota- Tortilleria Hernandez
Tennessee- Baja Burrito
Texas- Taqueria El Crucero
Utah- Red Iguana 1 & 2
Vermont- Mojo Cafe
Virginia- Tacos Mexico
Washington- Pita's Taqueria
West Virginia- Black Bear Burritos
Wisconsin- Cafe Corazon
Wyoming- Michael's Tacos