Matty Healy Clears Up Rumors That The 1975 Will Be On 'Midnights'
By Yashira C.
September 4, 2022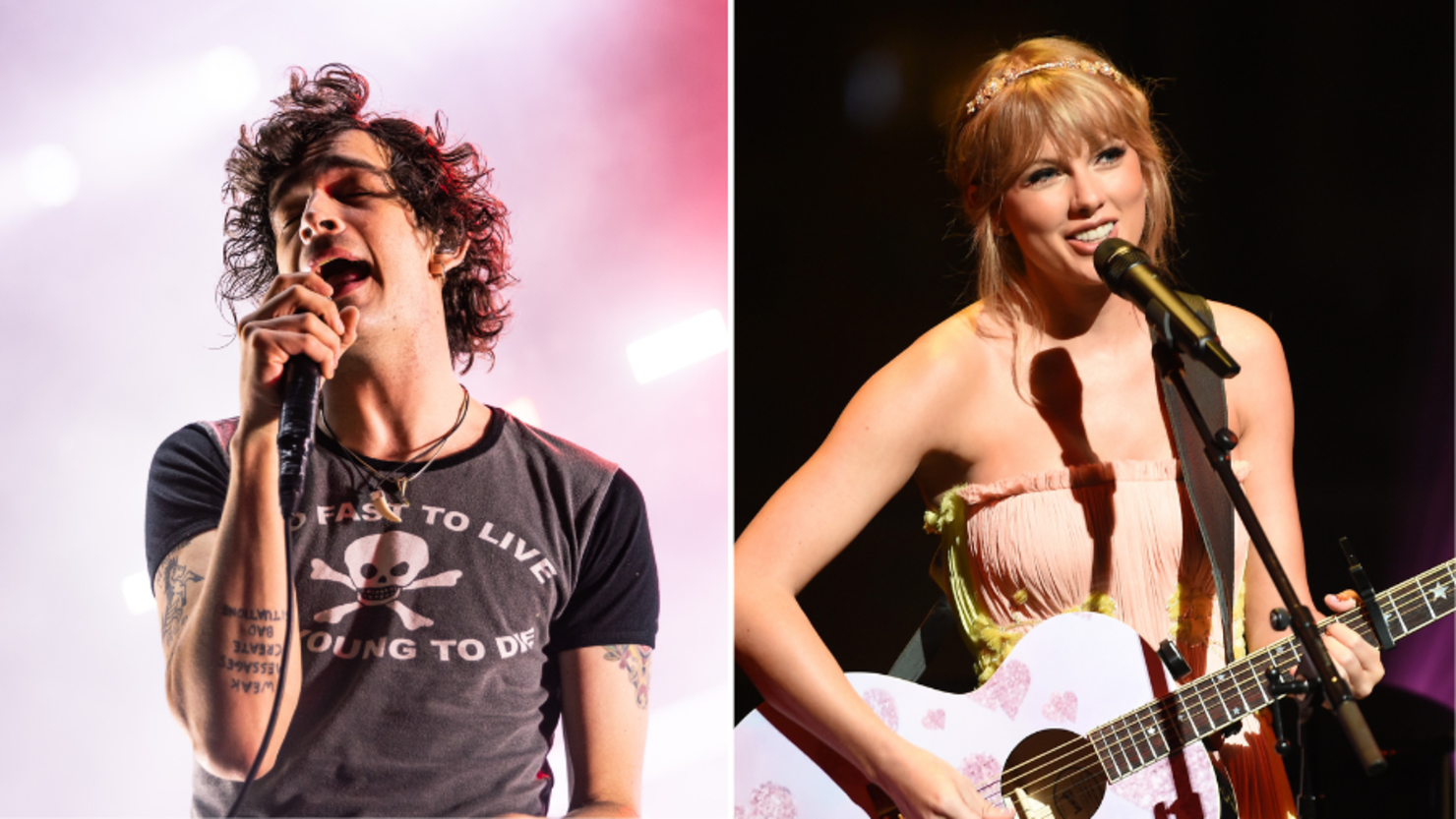 Will The 1975 be featured on Taylor Swift's new album Midnights? Frontman Matty Healy cleared up the rumors on social media after a leaked tracklist went viral on Saturday (Sept. 3.)
In the leaked tracklist, The 1975 are seen featured on a song titled "In My Dreams." However, before fans could get too excited, Healy confirmed that the tracklist was fake although he would love to collaborate with Swift. He replied to the tweet with, "I would love that! But unfortunately FAKE NEWS :(." The fake tracklist also included features from Lana Del Rey and Stevie Nicks. As of now, the official tracklist has yet to be revealed. The closest fans have gotten to a reveal, per NME, was when Swift posted a video of physical copies of the album with the tracklist blurred out.
See the tweet below:
The 1975's upcoming album Being Funny In A Foreign Language is set to drop on October 14. In an interview with Pitchfork last month, Healy shared Swift's thoughts on the album which were simply that it was "so funny." He also mentioned that comedian Bo Burnham "laughed at all the right times" while listening. The outlet described the album as "quite funny – there's a mom joke, a QAnon joke, a joke about a 10-year-old who is 'obsessed with fat a**.'"