Harry Styles & Nick Kroll Break The Internet With Kiss At Film Festival
By Yashira C.
September 6, 2022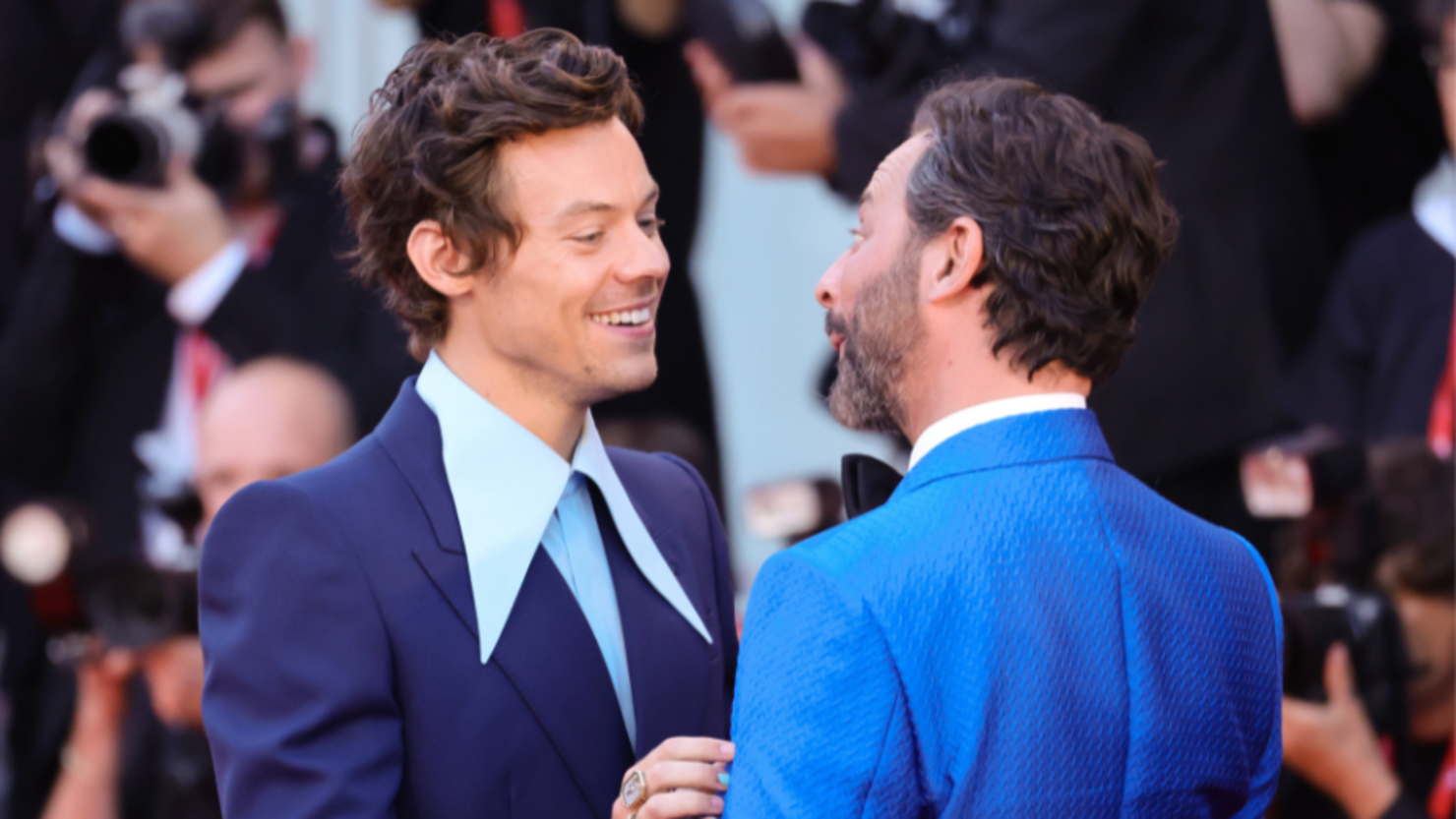 Fans are going wild after photos and videos of Harry Styles sharing a kiss with actor Nick Kroll at the Venice Film Festival have circulated online.
The "As It Was" singer attended the film festival on Monday (September 5) in promotion of his forthcoming film, directed by girlfriend Olivia Wilde, Don't Worry Darling. During the standing ovation for the film, Styles and Kroll shared a quick kiss on the lips. The duo then moved into a sweet hug as the crowd roared in applause. Earlier this year, the singer said he had a "wonderful experience" being directed by Wilde in a rare public comment.
See a video and photo of the moment below:
In his September cover story for Rolling Stone, Styles addressed the "queerbaiting" accusations against him. "Sometimes people say, 'You've only publicly been with women,' and I don't think I've publicly been with anyone," he said. "If someone takes a picture of you with someone, it doesn't mean you're choosing to have a public relationship or something," he added. Elsewhere in the interview, he discussed navigating romance in the public eye. "I've never talked about my life away from work publicly and found that it's benefited me positively," he explained. "There's always going to be a version of a narrative, and I think I just decided I wasn't going to spend the time trying to correct it or redirect it in some way."