Lizzo Tears Up After Winning First Emmy For 'Watch Out For The Big Grrls'
By Rebekah Gonzalez
September 13, 2022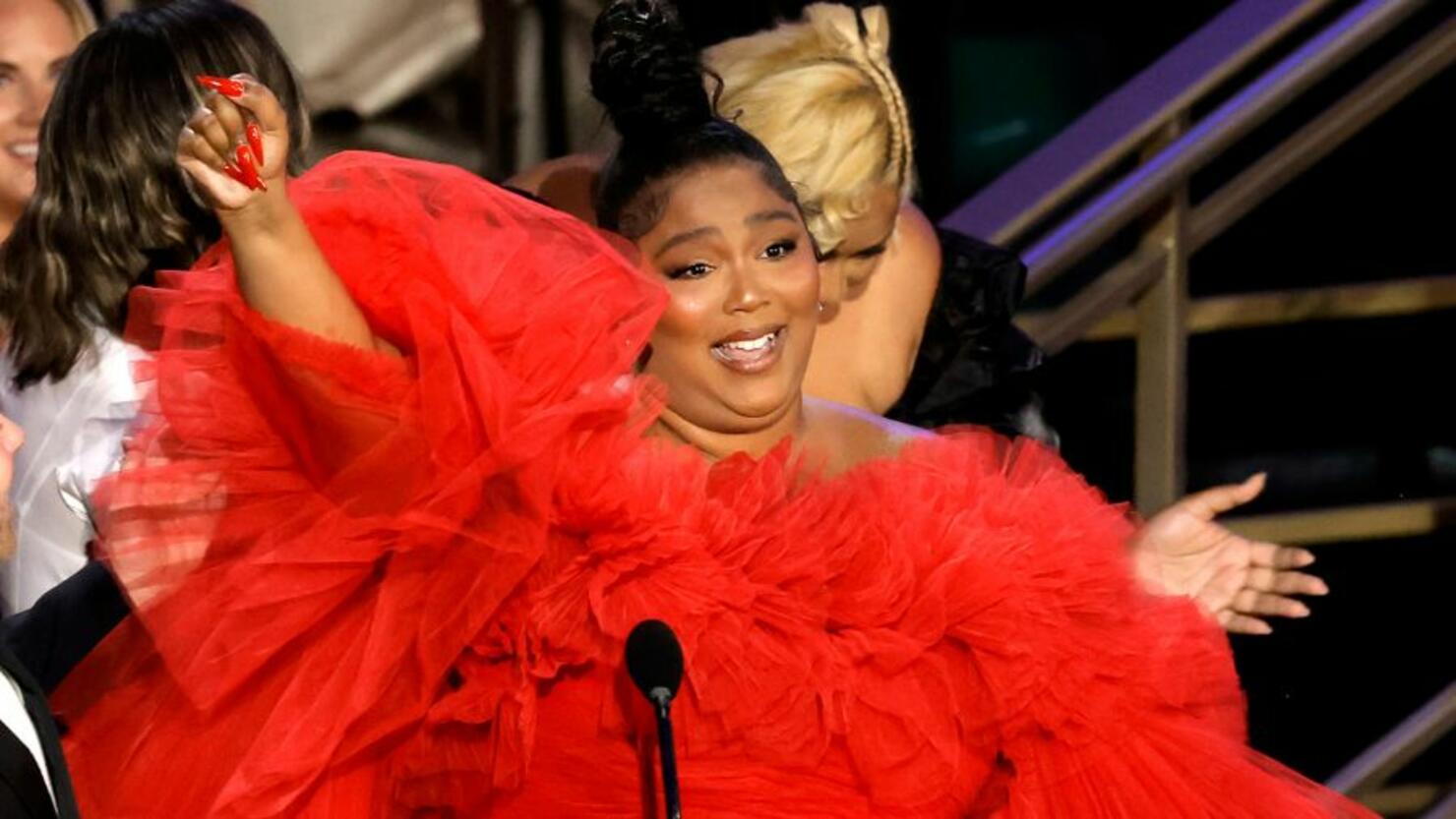 Lizzo is officially an Emmy winner and at her Emmy awards debut, no less! On Monday, September 12th, the singer's reality tv show Lizzo's Watch Out For the Big Grrls took home the award for Outstanding Competition Program at the 74th Emmy Awards at the Microsoft Theater in Los Angeles. The show beat out major shows like The Voice, RuPaul's Drag Race, and Top Chef.
After holding back her tears upon hearing the good news, Lizzo and the team behind the show managed to leave their table and make their way to the stage with a little help from the television stars as the emotional group wandered around the room.
Once at the mic and holding her Emmy, Lizzo had an important message to say. "I need my big girls to come to the stage right now," she screamed into the mic, encouraging the competitors on her show to join her on the Emmys stage.
"The trophy is nice but my emotion is for the people who are on this stage with me," she said while tearing up again. "The stories that they shared, they're not that unique they just don't get the platform. Telling stories. Let's just tell more stories," she said as tears ran down her face.
She continued, "When I was a little girl, all I wanted to see was me in the media. Someone fat like me. Black like me. Beautiful like me. If I could go back and tell little Lizzo something I'd be like, 'You gon' see that person but b---h, it's going to have to be you," she said to thunderous applause. See her full heartfelt speech below and see the full list of the night's winners here.