This Restaurant Serves The Best Cinnamon Rolls In Maryland
By Jason Hall
September 12, 2022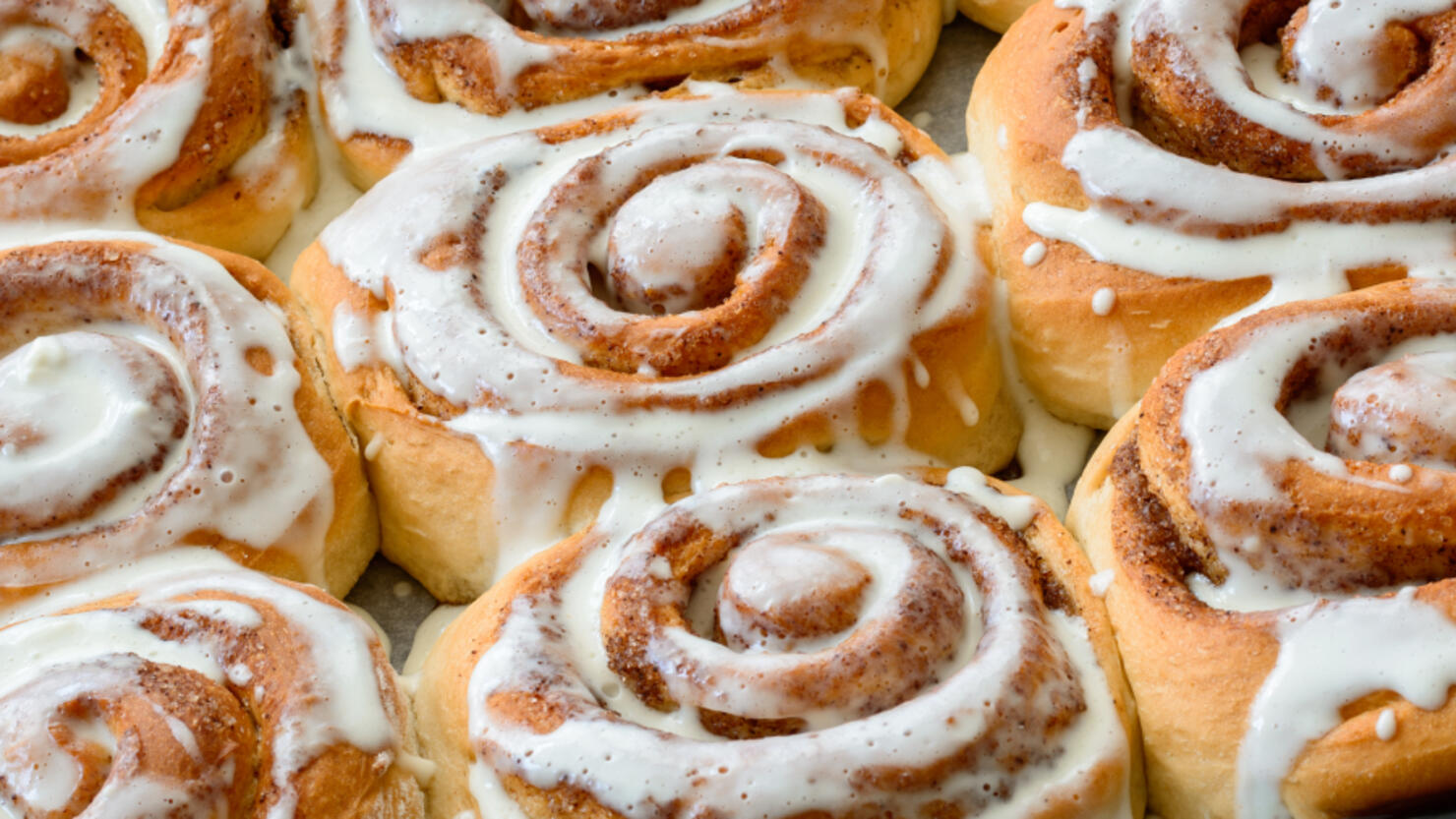 A Baltimore restaurant is being credited for having the best cinnamon rolls in Maryland.
Eat This, Not That compiled a list of the best cinnamon rolls in every state which included Spoons as the top choice for Maryland.
"For a fluffier rendition of a cinnamon roll, try it in a pancake form," Eat This, Not That's Brittany Anas wrote. "The best way to order the cinnamon roll pancakes at Spoons is with bacon baked inside. This family-owned breakfast spot is well loved for its biscuits, but don't sleep on the cinnamon roll pancakes with a maple coffee glaze that are also a hit on the all-day brunch menu."
Here is Eat This, Not That's full list of the best cinnamon rolls in every state:
Alabama- Cinnaholic
Alaska- Snow City Cafe
Arizona- Red Rock Cafe
Arkansas- Will's Cinnamon Shop
California- Johnny Doughnuts
Colorado- Johnson's Corner
Connecticut- State Street Cafe
Delaware- Cinnamon Bun Exchange
Florida- Knaus Berry Farm
Georgia- Henri's Bakery & Deli
Hawaii- Cinnamon Roll Place
Idaho- Mrs. Powell's Bakery
Illinois- Kanela Breakfast Club
Indiana- Bittersweet
Iowa- Cornbred Barbecue
Kansas- Park Street Pastry
Kentucky- The Futile Bakery
Louisiana- Counterspace
Maine- The Cupboard Café
Maryland- Spoons
Massachusetts- Flour Bakery and Café
Michigan- Zingerman's Bakehouse
Minnesota- Isles Bun & Coffee
Mississippi- Bottletree Bakery
Missouri- M&M Bakery and Deli
Montana- Wildflour Bakery
Nebraska- Leadbelly
Nevada- Homies Cinnamon Rolls and Cafe
New Hampshire- Bearded Baking Co.
New Jersey- Barry's Buns
New Mexico- Salty Little Sweet Shop
New York- Mardee's
North Carolina- La Farm Bakery
North Dakota- Little Cottage Cafe
Ohio- Fox in the Snow Cafe
Oklahoma- Big Baby Rolls and Donuts
Oregon- Heaven on Earth Bakery
Pennsylvania- Mr. Sticky's Bun
Rhode Island- Butterbang
South Carolina- The Devine Cinnamon Roll
South Dakota- Baker's Bakery and Cafe
Tennessee- N/A
Texas- Snow City Cafe
Utah- Hearth and Hill
Vermont- Sticky Fingers
Virginia- Heritage Bake Shoppe
Washington- Seattle Cinnamon Roll Co.
West Virginia- Peace, Love and Little Donuts
Wisconsin- Rosie's Coffee Bar and Bakery
Wyoming- The Bunnery Bakery and Restaurant