At Least 440 Bodies Found In Mass Burial Site In Ukraine
By Jason Hall
September 16, 2022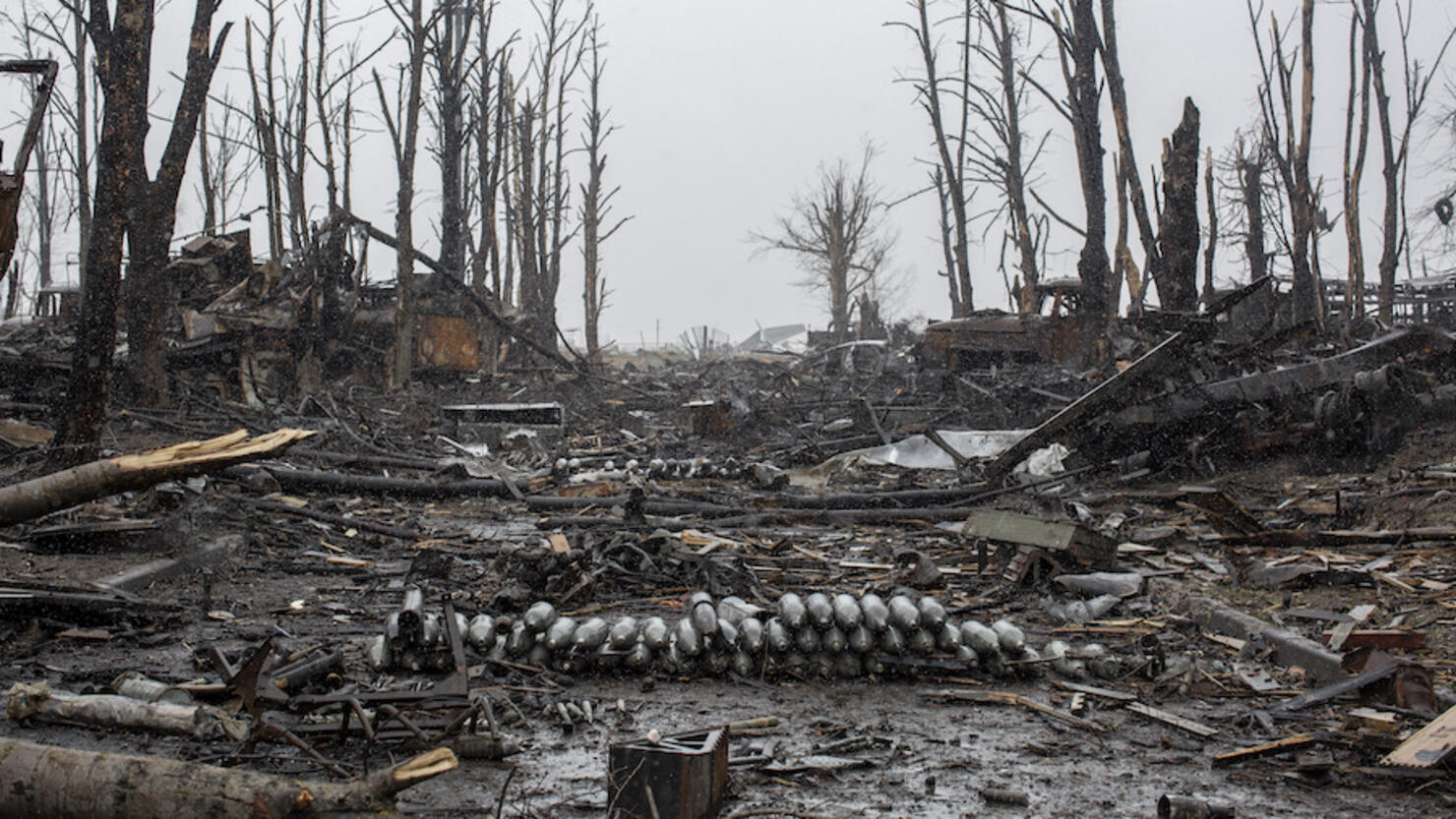 At least 440 bodies were found at a mass burial site in Izium after the city was recently recaptured from Russian forces, Ukraine's Defensive Ministry announced in a tweet on Friday (September 16) via CNN.
The announcement comes after Ukrainian President Volodymyr Zelensky vowed that his country's citizens and international journalists would be shown what had been uncovered by authorities.
"We want the world to know what is really happening and what the Russian occupation has led to," Zelensky said via CNN.
Some of the graves found at Izium on Thursday (September 15) were described as "fresh," while most of the corpses are believed to be "civilians," according to Ukraine's Center for Strategic Communications.
Mass graves are being discovered in Izyum after liberation from the russcists. The current largest burial sights has 440 unmarked graves.@ZelenskyyUa : "The necessary procedural actions have already begun there. More information - clear, verified - should be available tomorrow." pic.twitter.com/IipipvFJpb

— Defense of Ukraine (@DefenceU) September 15, 2022
Izium was the site of Russian artillery attacks in April and served as a key hub for five months of occupation during its ongoing invasion.
Ukrainian troops took back control of Izium last Saturday (September 10), CNN reports.
Russian President Vladimir Putin announced his country would conduct military operations in Eastern Ukraine during an NBC News translation of a speech addressing the Russian population in Moscow on February 24.
The announcement appeared to serve as the final action ahead of an attack by Putin and the Russian military, which the U.S. and European allies to the neighboring Ukraine have attempted to prevent from taking place through diplomatic discussions.
A Ukraine interior minister confirmed to NBC News via text message that "cruise and ballistic missile strikes" were already underway shortly after Putin's announcement.
NBC News correspondent Erin McLaughlin said explosions could be heard from her live shot in Kyiv, Ukraine's capital city, at 6:00 a.m. local time.
More than 1,000 protesters were reportedly arrested during anti-war protests throughout Russia amid President Putin's announcement to conduct military operations and ensuing attack on Ukraine, BNO News reported.