Tee Grizzley Speaks Out After Robbers Stole $1 Million In Cash & Jewelry
By Tony M. Centeno
September 19, 2022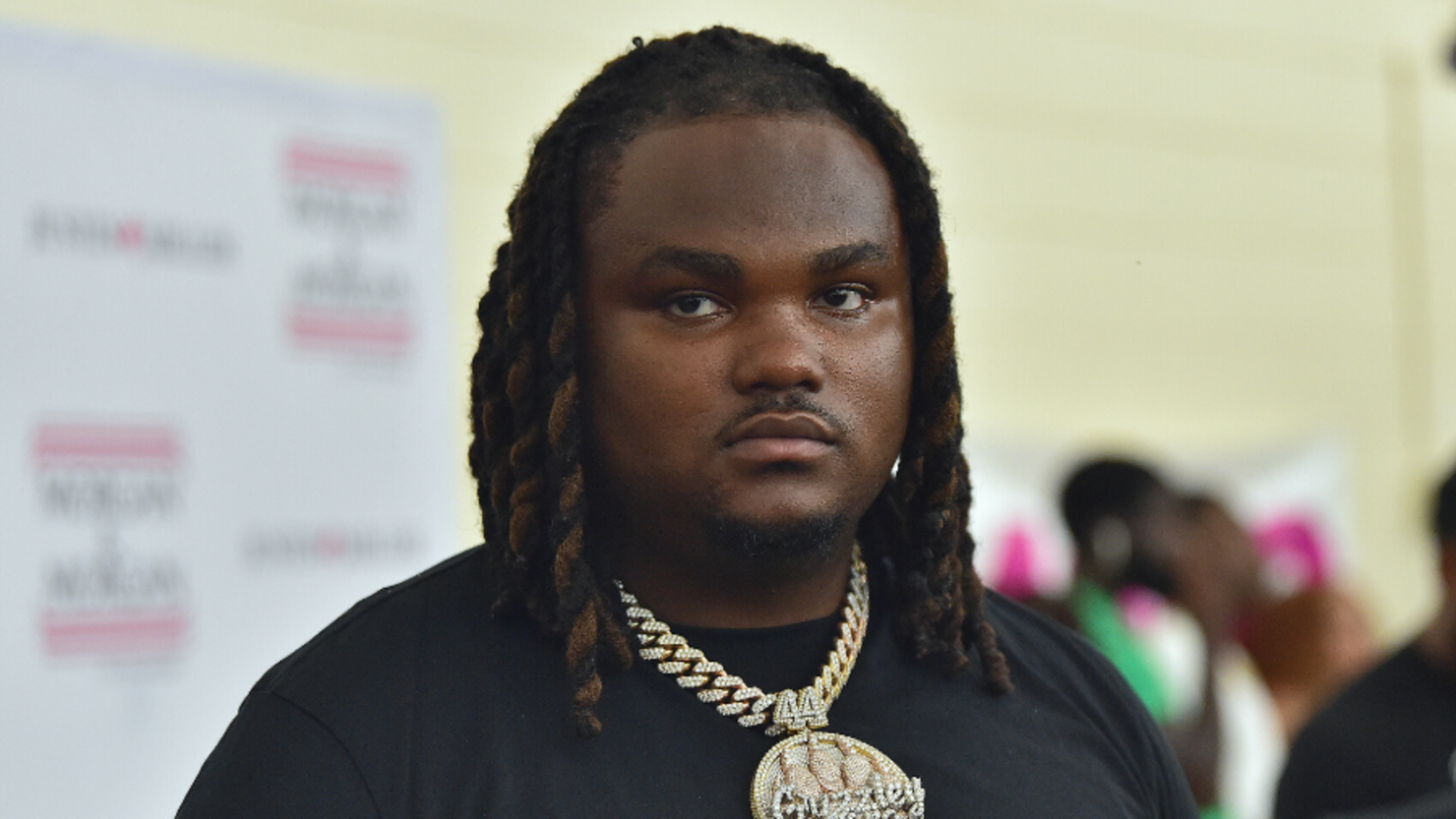 Tee Grizzley is speaking out after $1 million and cash and jewelry was stolen from his home near Los Angeles.

On Monday, September 19, The Breakfast Club reacted to reports about Tee Grizzley after his house was recently burglarized. According to TMZ, robbers smashed a window at Grizzley's home in Porter Ranch just outside of L.A. two weeks ago. Police say no one was at the house at the time of the robbery but they're still investigating. The thieves made off with jewelry, which is worth over $1 million alone, and wads of cash. Tee Grizzley took to social media to speak out about the robbery, but paid homage to the late PnB Rock instead.
"I appreciate everybody reaching out," Grizzley said in the video. "I'm good, my family good, thank God. I need yall to do one thing for me, send a prayer up for PnB Rock and his kids. King Von, his kids, and all the kids out here have to grow up without their pops. I had to go through that. I grew up without my pops. He was killed, and it ain't easy at all."

"We got to watch what we're speaking into existence," he continued. "I know we look at it like we're just making music, and it's art, but these words are powerful, bro. Just like we speak some good s**t into existence, we can speak some bad s**t into existence. So we really gotta be careful what we're saying about ourselves when we're making this music."

Listen to what The Breakfast Club thinks of the situation above.