Pitbull's Dance Moves During His Fiery Set Are A Sight To Behold
By Tony M. Centeno
September 24, 2022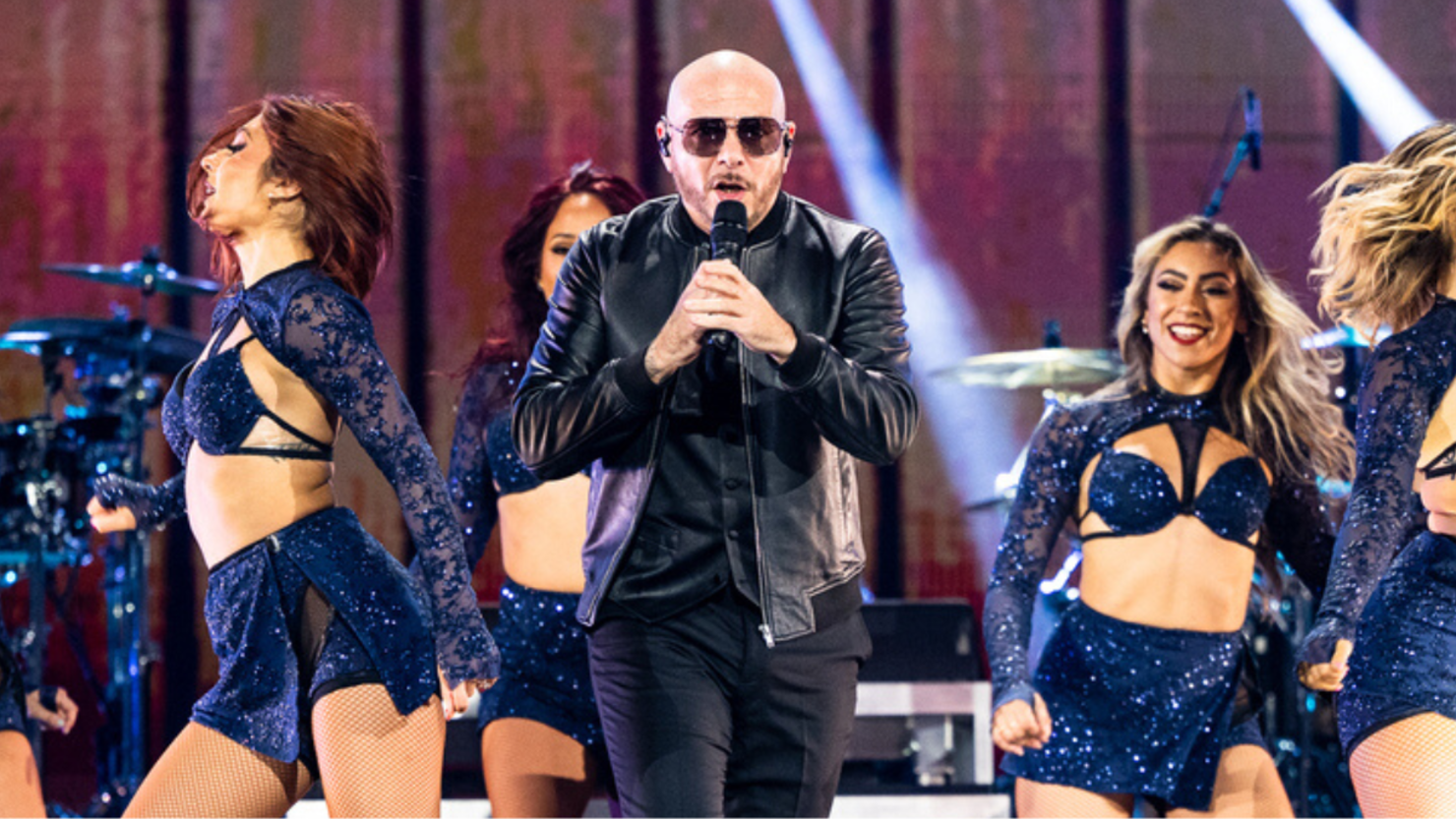 Pitbull set off the 2022 iHeartRadio Music Festival right with all of his feel-good classics and energetic dance moves.

On Friday, September 23, the Miami legend opened up the annual festival in Las Vegas with an electrifying rendition of "Don't Stop The Party" and "Feel This Moment." From there, Mr. Worldwide dives into other classics like "Hotel Room Service," "Fireball," and "Timber". Later on, the T-Mobile Arena was lit up in magenta as he delivered his new Zac Brown-assisted single "Can't Stop Us Now," Pitbull and his dancers served up killer moves all throughout the show until he closed out his spectacular performance with "Give Me Everything."

Pitbull was announced as the opener of the 2022 iHeartRadio Music Festival earlier this month. The Cuban rapper may have saved all of his well-known hits for the Main Stage, but Pitbull is still consistently dropping new music whenever he can. Last month, he delivered his new song "Party of a Lifetime" featuring Play-N-Skillz and released "Cafe Con Leche" in July.

Last August, he released his song "I Feel Good," which inspired the name of his sixth solo tour. Pit hit up 32 major cities across the country from August to October, and racked up at least $20 million from the tour according to Pollstar.

In case you missed it, or just want to re-live all of the amazing performances, The CW will air a two-night television special on October 7th and October 8th from 8pm-10pm ET. Check out more of Pitbull's dance moves below.