Carly Pearce's Emotional Music Video Debut Signals An End Her '29' Era
By Kelly Fisher
October 11, 2022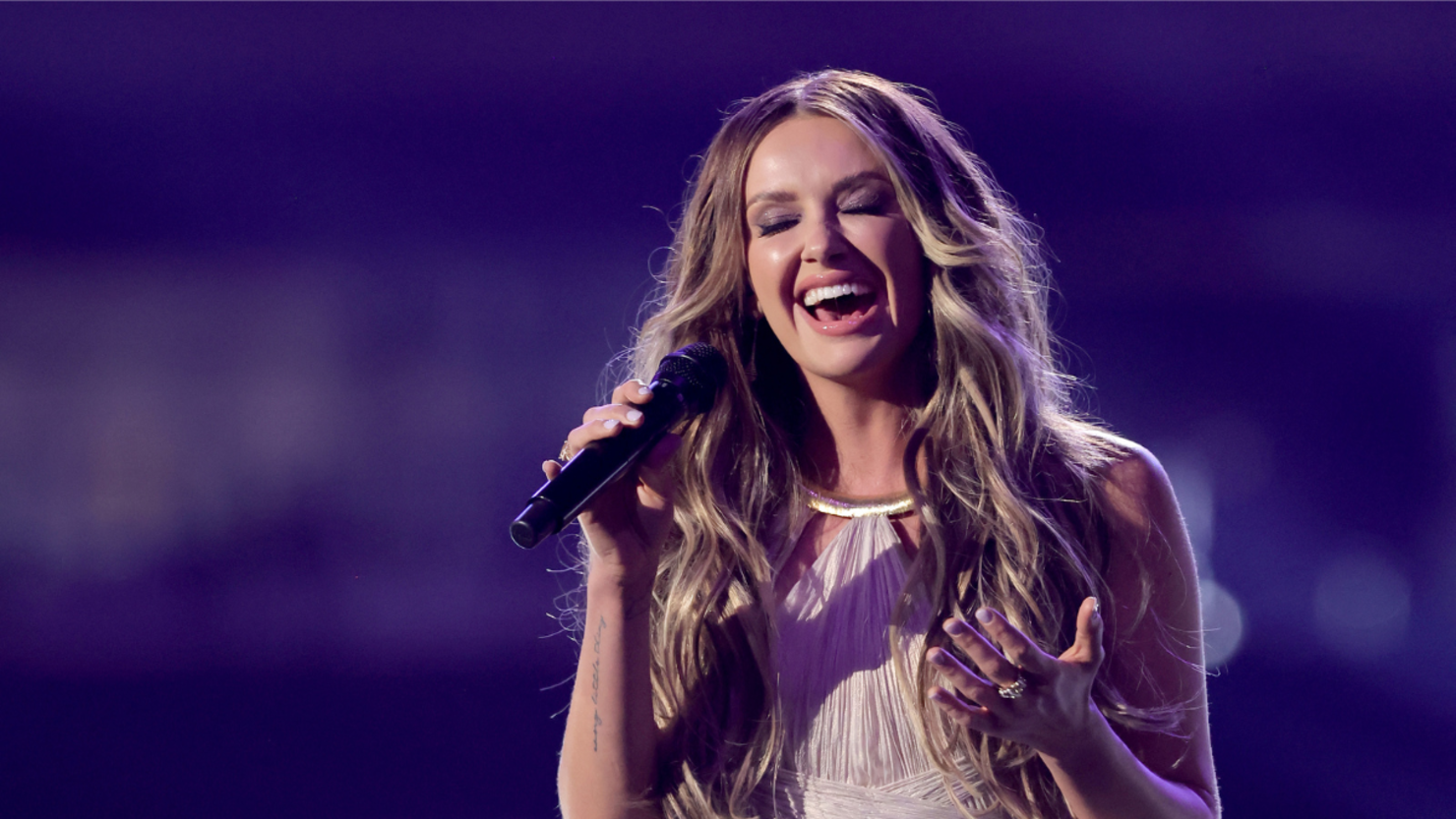 Carly Pearce reflected on the emotional moment she watched her latest music video for the first time, signaling a fresh start as she looks ahead to her next era. The first time Pearce watched the "What He Didn't Do" was with her mom.
"She cried because she could so clearly see the imagery of what we were trying to do," Pearce told CMT of the heartfelt moment. "What He Didn't Do" premiered on CMT on Tuesday (October 11). The imagery captures Pearce singing the heartache ballad on a beach, wearing a wedding dress as she leaves a trail of footprints behind her in the sand. Pearce steps into the water and dives in. CMT notes that her emergence from the water aims to represent a new beginning. Pearce explained to the outlet: "For me, I wanted to show the rebirth of where I am now in my life. This is the last single on (29: Written in Stone). It kind of feels like a wash of what has happened to me and I came out on the other side."
29: Written in Stone released last year. The 15-track collection also included the smash-hit duet, "Never Wanted To Be That Girl," with Ashley McBryde. It also included "Next Girl" and "Diamondback," among other fan-favorites, and the heartfelt "Dear Miss Loretta," featuring Patty Loveless, which Pearce performed at the Grand Ole Opry to honor the late Loretta Lynn.
Pearce shared a clip of the music video on her social media channels to mark its premiere. She said that bringing the song "to life this way feels like the perfect way to end my chapter of 29. Sometimes we weather the storms that life gives us and come out on the other side better than ever."
Pearce's CMT premiere comes shortly before she's set to be honored as one of the 2022 CMT Artists of the Year, along with Cody Johnson, Luke Combs, Walker Hayes and Kane Brown. Alan Jackson is set to receive the Artist of a Lifetime honor, and Lainey Wilson will be recognized as Breakout Artist of the Year. The ceremony is set to premiere on CMT at 9 p.m. ET/8 p.m. CT on Friday (October 14).
"This is one of those things that, over the last five years or however long I've watched my peers getting recognition, I wanted. I wanted to have a year that mattered so much that they felt like I was worthy of getting that. For it to be at the end of the '29' era, it feels extra special to me," Pearce told CMT as she premiered her music video. "It gives me great joy that all these things have happened to me. That people feel like the music that I have made in the last 12 months of my life is deserving of something like this."