Death Cab For Cutie Celebrate 'Asphalt Meadows' With iHeartRadio Live Show
By Katrina Nattress
October 15, 2022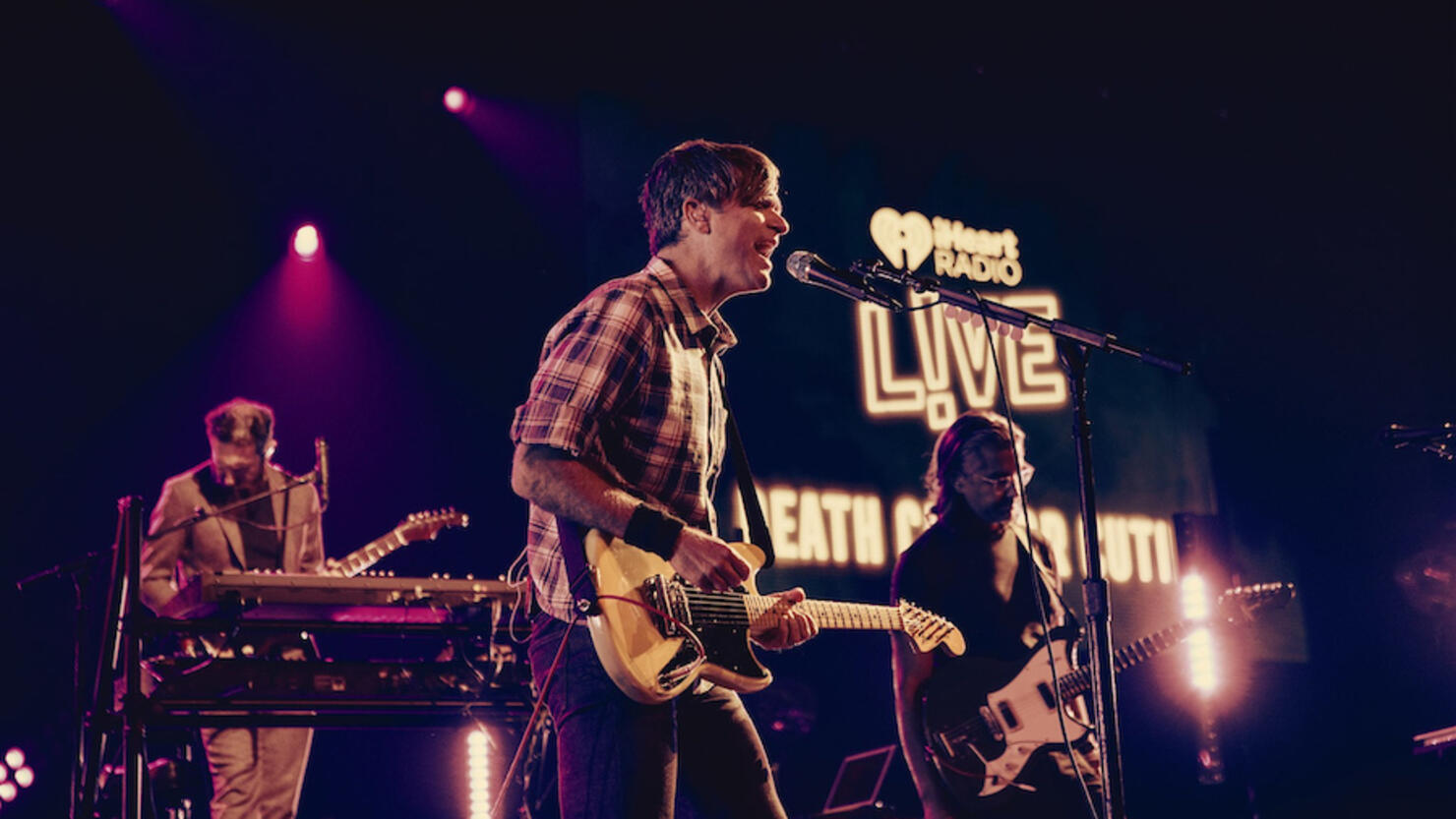 Photo: Wes and Alex for iHeartRadio
Death Cab For Cutie recently released their 10th studio album Asphalt Meadows and celebrated the occasion with a special iHeartRadio L!ve show in Los Angeles. The band kicked off the intimate set, hosted by iHeartRadio's Stryker, with the album's lead single "Roman Candles."
After playing a few songs, the guys chatted with Stryker about the project. Because of the pandemic, Asphalt Meadows came together a little differently than their other albums. Half of it was remotely, with each member contributing parts on different days of the week.
"It became, for us, a journal of the pandemic," bassist Nick Harmer explained. "If you listened to everything we did there were kind of all the elements right there of how we were feeling or what we were doing. What was moving us at the time."
As for the inspiration for the album's title, frontman Ben Gibbard explained: "When you look at a city from a distance — from an airplane or from on high — it looks very beautiful and very tranquil, the same way a meadow might look if you came across it in the wild. But as you continue to get closer and closer to that cityscape, things start to become a little less beautiful and they become a little more real."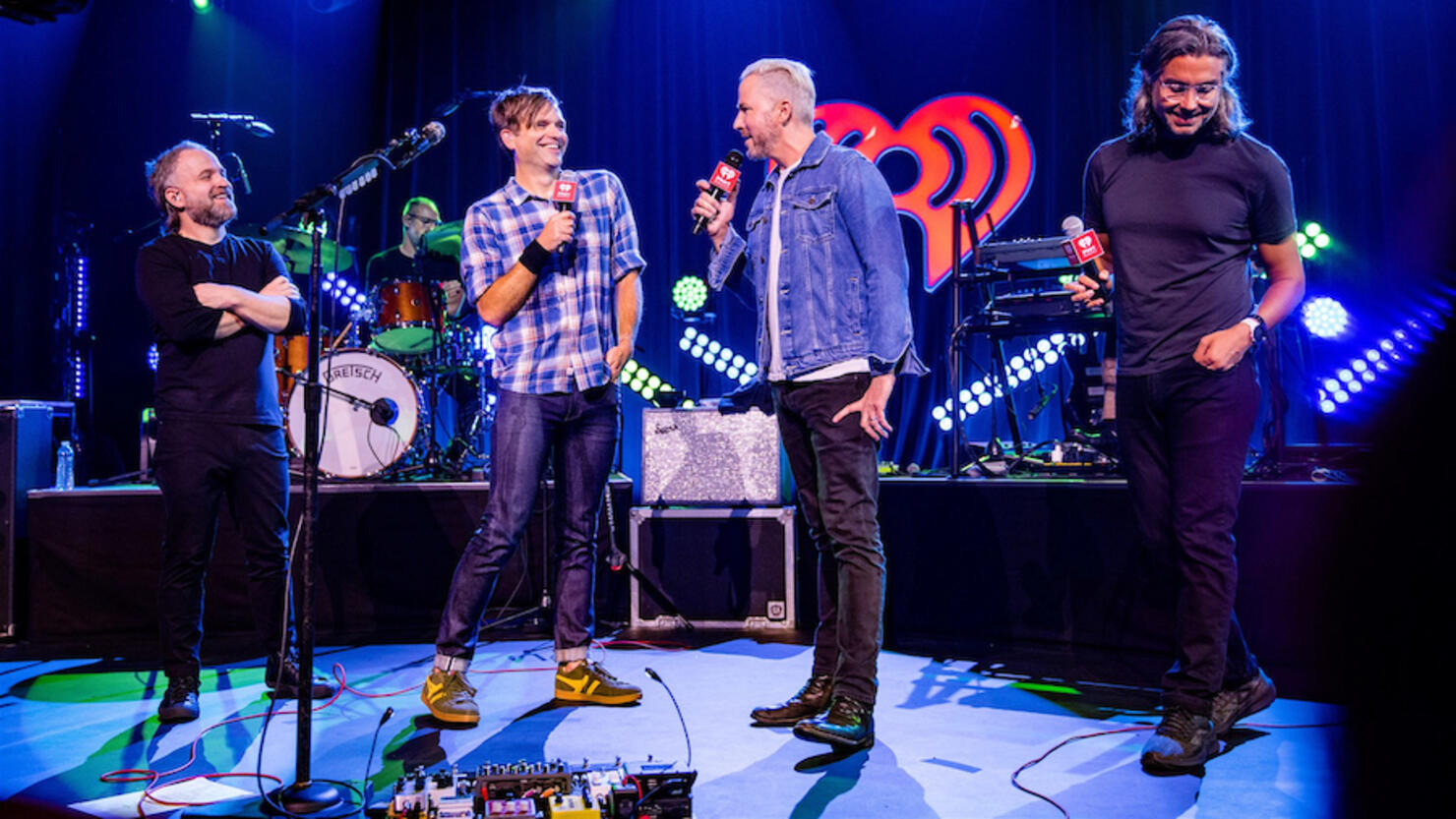 Photo: Wes and Alex for iHeartRadio
After playing a handful of more songs off the new album, as well as albums past, DCFC took another short break from performing to speak more with Stryker about their future.
When asked why it's important for them to continue making music, Gibbard didn't hesitate with his answer. "I feel like what is satisfying about being in this band is the duality of being out in front of you guys playing shows, and having this symbiotic relationship with you guys and us and the music in between, but the other part of it is making new music," he said. "There's nothing that compares to the feeling when I'm in my little home studio and finish a song I'm really proud of…the sense of satisfaction that I get, and that I think we get, from finishing a song or record that we're proud of — I can't imagine being a band that just tours and doesn't make music anymore. That's the fun part. That's the creative part."
He also spoke about how the band comes up with their eclectic setlists, which always seem to find a good middle ground between new music and fan favorites. "It's really important to us that we play the songs you guys want to hear, but also representing the new record," he explained. "So we don't want to go out and be like, okay we're playing the new record plus three songs then we're walking off stage. We want to make sure we make a setlist that connects all the eras of the band while also showcasing this new thing, which is why we're playing shows in the first place."
As a result, their iHeartRadio L!ve 10-song set managed to do just that, mixing songs off Asphalt Meadows with hits from 2005's Plans, 2008's Narrow Stairs, 2011's Codes and Keys, 2015's Kintsugi, 2018's Thank You for Today.
Check out their full setlist below.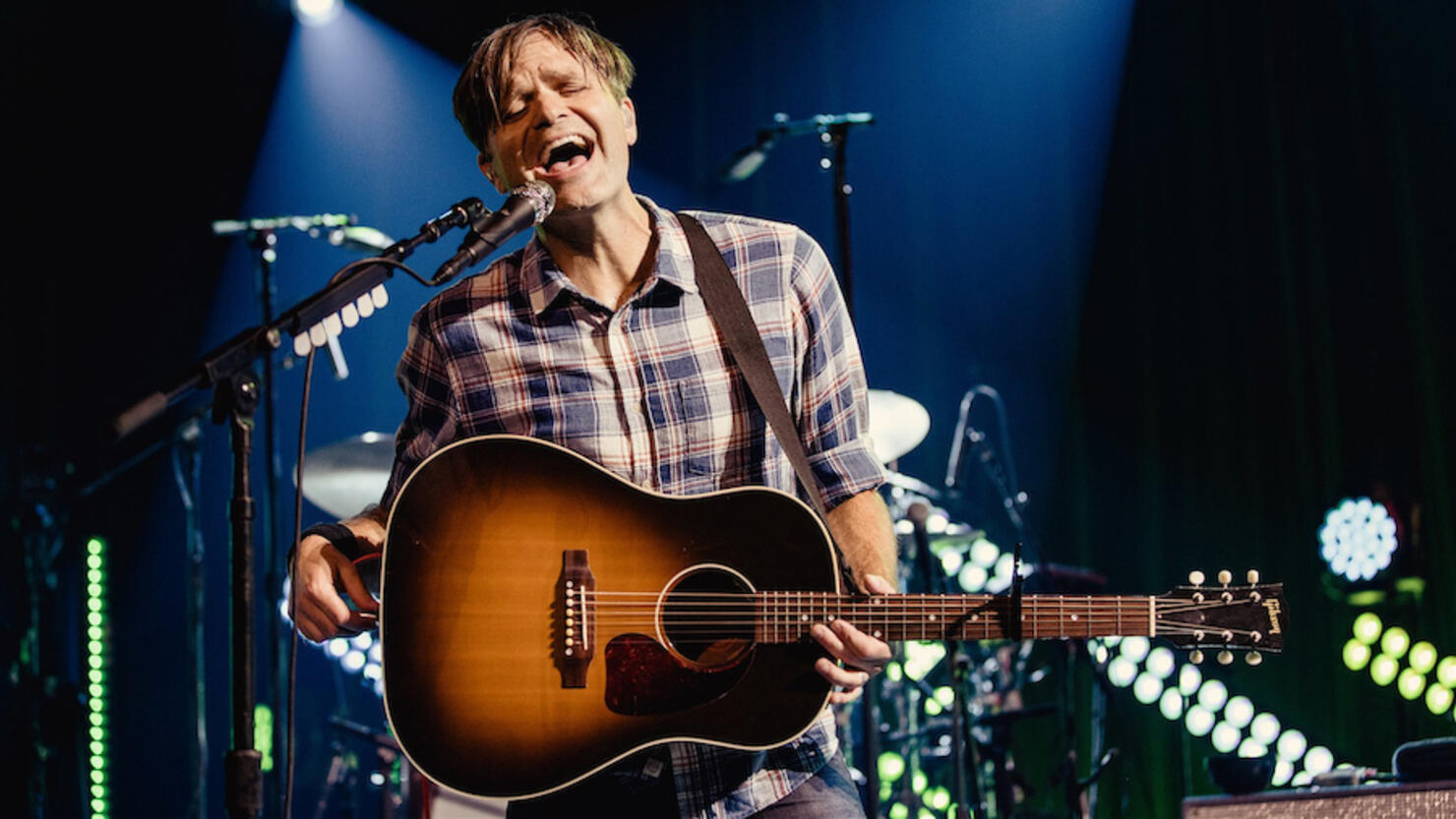 Photo: Wes and Alex for iHeartRadio
Death Cab For Cutie iHeartRadio L!ve Setlist
Roman Candles
Ghosts of Beverly Drive
Here to Forever
Cath…
Soul Meets Body
You Are a Tourist
Asphalt Meadows
Black Sun
Northern Lights
Foxglove Through the Clearcut