Why A Uvalde Victim's Mother Is Clapping Back At School District
By Dani Medina
October 27, 2022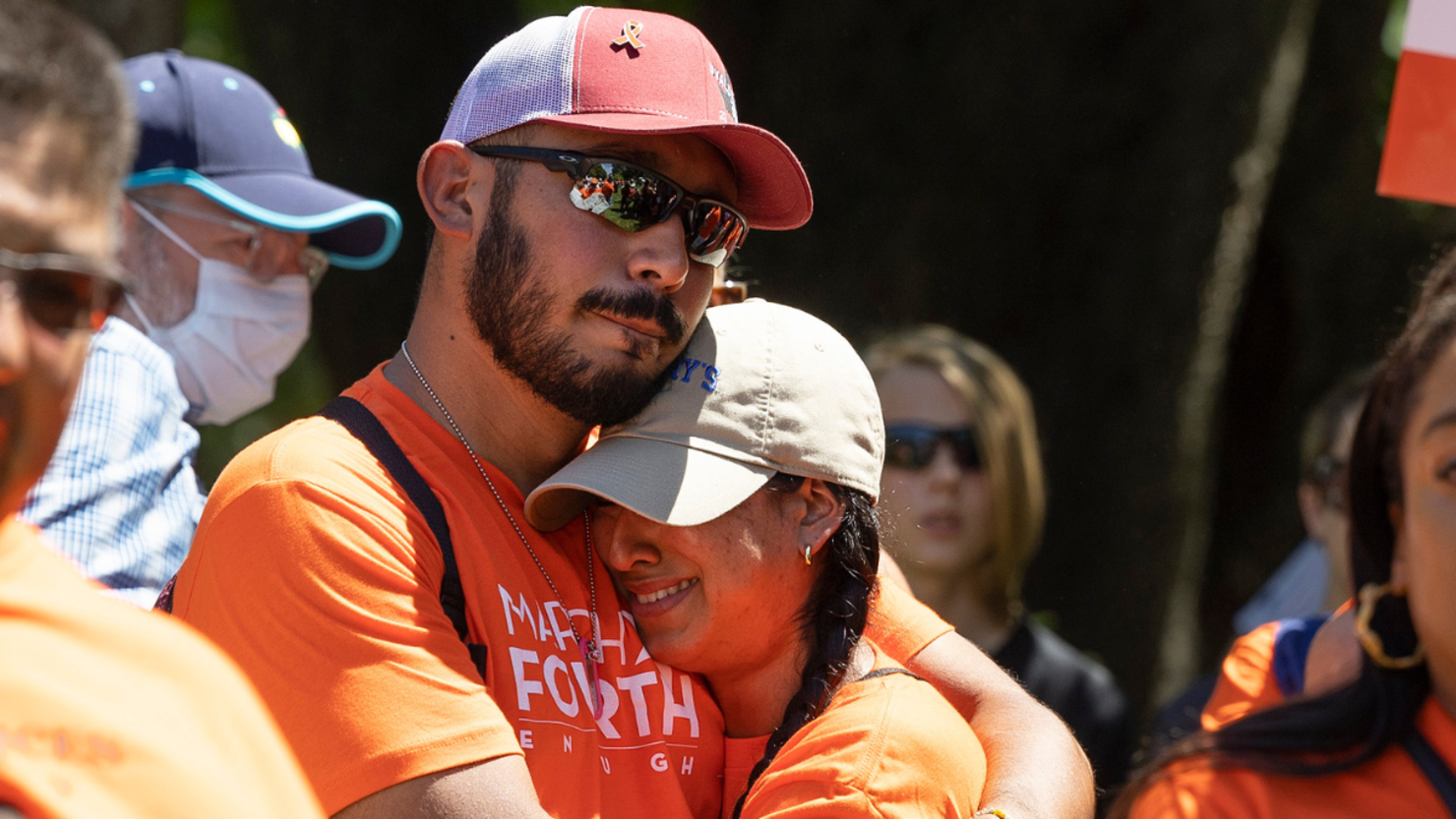 The mother of one of the victims in the deadly attack at Robb Elementary School is clapping back at the Uvalde school district for its skewed priorities.
Kimberly Mata-Rubio is the mother of Alexandria "Lexi" Aniyah Rubio, who was among the 19 children and two teachers shot and killed in Uvalde in May. A staunch advocate for gun reform, Rubio has made her voice known in the community and beyond in the wake of the tragic incident. Now, she's clapping back at the Uvalde Consolidated Independent School District in regards to an incident involving her other daughter, a student who is 11 years old.
In a tweet, Kimberly posted a screenshot of a voicemail she received from her daughter's school that says she was given a dress code violation for wearing ripped jeans. Rubio believes, however, the district should have more important things to worry about. "UCISD, focus on school security. Maybe, if you had, my daughter, her little sister would still be alive," she wrote.
Attached was a transcript of the voicemail which reads: "Good morning this is (redacted) elementary. I'm calling I have (redacted) here in the office. She was brought in by one of our (principals). If you can please bring either another pair of pants or maybe some leggings so she can put underneath her pants, it looks like the cuts are like a little too high up (redacted) dress (coded)."
One thing we're not going to do is dress code my 11-year-old for some ripped jeans. UCISD, focus on school security. Maybe, if you had, my daughter, her little sister would still be alive. pic.twitter.com/nxR1OqY0sO

— Kimberly Mata-Rubio (@kimrubio21) October 26, 2022