Chilling 911 Call From Woman Buried Alive By Estranged Husband Surfaces
By Jason Hall
November 3, 2022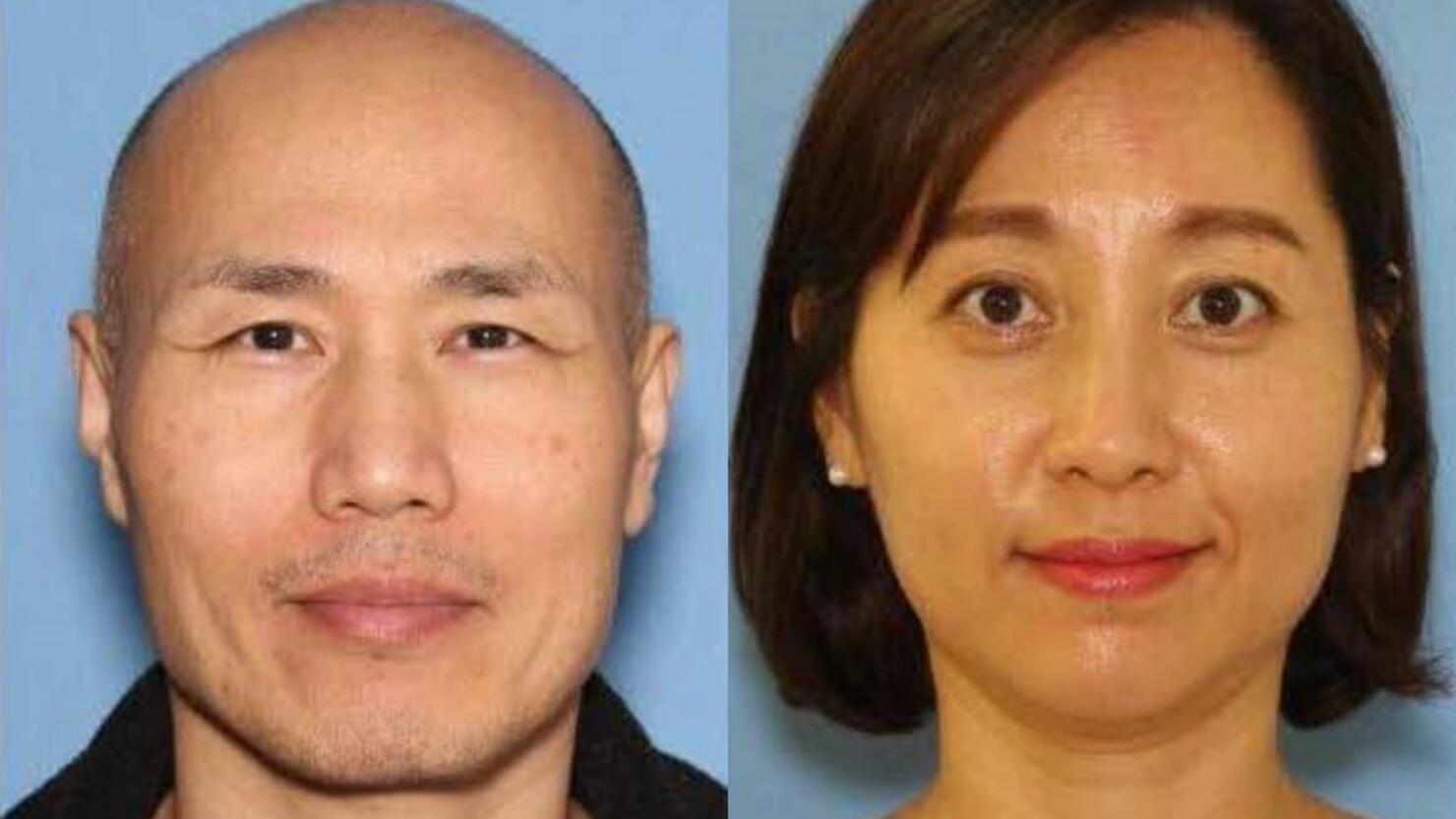 Photo: Lacey Police Department
A 911 call placed by a woman who was allegedly bound and gagged by her estranged husband before being buried alive last month has surfaced.
FOX News obtained the seven-minute muffled call placed by Young An, 42, after she was allegedly duct-taped by Chae An, 53, during a dispute over their divorce and finances at a home in Lacey, Washington.
Chae An was charged with attempted first-degree murder, first-degree domestic violence kidnapping and first-degree domestic violence assault, all of which he pleaded not guilty to on Tuesday (November 1), the New York Post reports.
Young An was reportedly able to place the call with her Apple Watch after Chae An had left the bedroom.
A dispatcher is heard telling Young An that she can't understand what An is saying and asks if she's experiencing a medical emergency before confirming that she was sending help to her location.
"I'm gonna get help started for you – hold on for a second," the dispatcher said in a recording of the 911 call.
Shortly after, Chae reportedly dragged Young to the garage, broke her Apple Watch and threw her into a minivan before driving off, as captured by a neighbor's surveillance camera, which showed the vehicle pass a police SUV that was responding to the home.
🚨UPDATE: Both parties have been located, please see the most recent #MediaRelease🚨 🚨Please call 911 if you see them and DO NOT approach!🚨 #PleaseShare #MissingEndangered #PleaseHelp #LaceyPD

Posted by Lacey Police Department on Sunday, October 16, 2022
Other surveillance footage showed the minivan speeding through the area.
The Lacey Police Department said it was unaware that the incident had resulted in an abduction.
"The dispatch was an 'unknown trouble call,'" Sgt. Shannon Barnes told FOX News on Wednesday (November 2). "So he had no information about anything he was walking into."
Chae An then reportedly took Young An to a wooded area and stabbed her in the chest before burying her alive in a shallow grave.
Young An said she managed to keep breathing by squirming to avoid dirt from suffocating her as she remained trapped in the pit for several hours before finally tearing off the duct tape successfully and returning to a nearby home, where she reportedly banged on the door for help.
A responding sheriff's deputy arrived at the scene and Young An shouted, "My husband is trying to kill me! Help me!" a probable cause statement confirmed via the Post.
A restraining order against Chae An had reportedly been rescinded prior to the alleged abduction incident, FOX News reports.