This Is The Best Sandwich In Tennessee
By Sarah Tate
November 3, 2022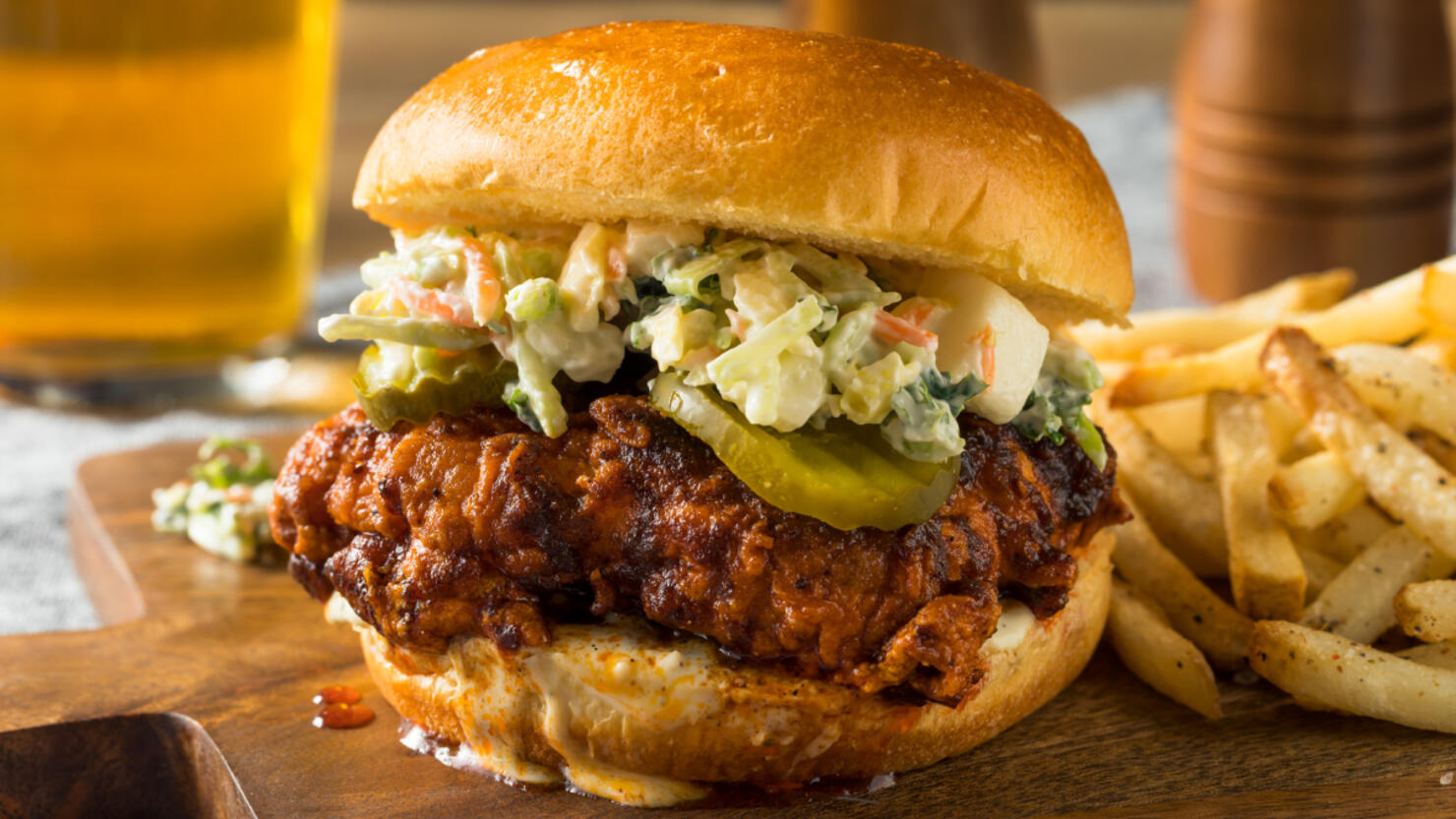 Sandwiches come in many shapes and varieties sure to please, from Philly cheesesteaks in the the northeast and cubanos popular in Florida to fish sandwiches and lobster rolls made with the freshest seafood for the tastiest bite.
Food and Wine searched the country for the "icons and legends" of sandwiches that have "stood the test of time," compiling a list of the best sandwich you can find in each state, including an ever-popular meal in Tennessee. While "sandwich" can be a broad term, the site narrowed down the category by eliminating burgers, hot dogs, burritos and tacos as well as barbecue (for the most part).
According to Food and Wine, the best sandwich to get in Tennessee is a hot chicken sandwich. Given the rise in popularity of the spicy and crispy Nashville Hot Chicken, it's no surprise that the sandwich variety of the meal is a must-try. Here's what writers had to say:
"We'll always brake for a moment to appreciate the classic article at the pioneering Prince's Hot Chicken, where accompanying pickles and white bread invite a make-your-own type situation. For a pre-assembled sandwich, we'll head to the new-school Hattie B's — perhaps best though of the South's answer to Shake Shack — for the hot chicken sandwich on a snazzy, locally-baked roll, topped with crunchy coleslaw, kosher dills, and a drizzle of the seductive house comeback sauce, a let's-try-this-at-home combo of honey, mayonnaise, and spices."