Major Shakeup In Week 11 AP Top 25 Poll After Several Key Losses
By Jason Hall
November 6, 2022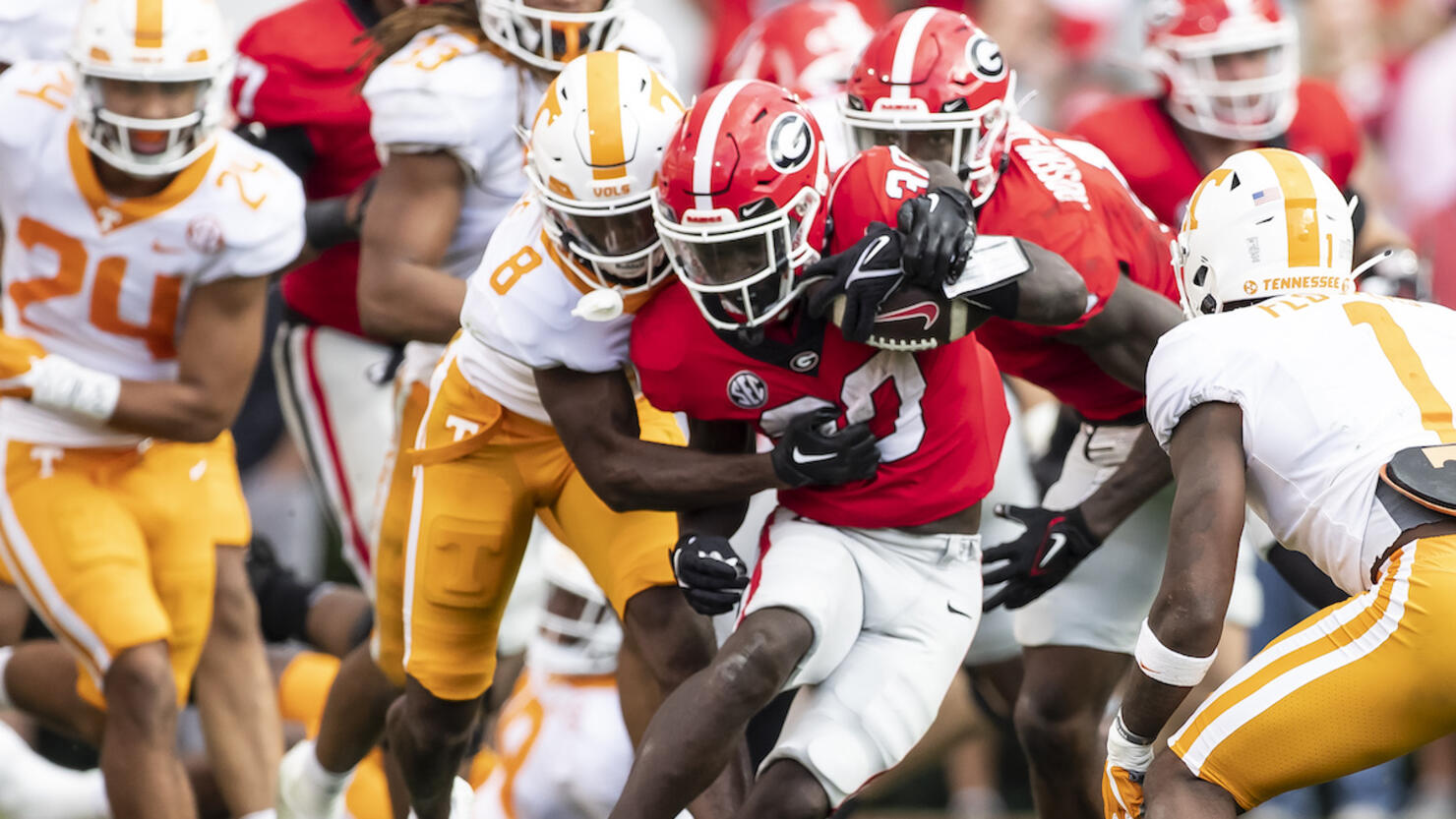 Several teams made significant moves in the Associated Press Week 11 Top 25 poll released on Sunday (November 6) afternoon following key losses on Saturday (November 5).
Tennessee -- who ranked No. 1 in the initial College Football Playoff rankings released last Tuesday (November 1) fell three spots to No. 5 after a 27-13 loss to No. 1 Georgia.
Alabama fell four spots to No. 10 after an upset loss at LSU, who climbed eight spots to No. 7 overall.
Clemson fell seven spots from No. 12 after a blowout upset at Notre Dame, who stayed at No. 20 overall this week.
Illinois dropped seven spots after an upset loss to Michigan State.
Kansas State had the biggest drop of any top 25 team, falling 10 spots to No. 13 overall following a loss to Texas.
The full Week 11 AP Poll is listed below:
Georgia (SEC)- 9-0 (-)
Ohio State (Big Ten)- 9-0 (-)
Michigan (Big Ten)- 9-0 (+1)
TCU (Big 12)- 9-0 (+3)
Tennessee (SEC)- 8-1 (-3)
Oregon (Pac-12)- 8-1 (+2)
LSU (SEC)- 7-2 (+8)
USC (Pac-12)- 8-1 (+1)
UCLA (Pac-12)- 8-1 (+1)
Alabama (SEC)- 7-2 (-4)
Ole Miss (SEC)- 8-1 (-)
Clemson (ACC)- 8-1 (-7)
Utah (Pac-12)- 7-2 (-1)
Penn State (Big Ten)- 7-2 (+2)
North Carolina (ACC)- 8-1 (+2)
Tulane (AAC)- 8-1 (+3)
NC State (ACC)- 7-2 (+4)
Texas (Big 12)- 6-3 (-)
Liberty (IA Independents)- 8-1 (+4)
Notre Dame (IA Independents) (-)
Illinois (Big Ten)- 7-2 (-7)
UCF (AAC)- 7-2 (+3)
Kansas State (Big 12)- 6-3 (-10)
Washington (Pac-12)- 7-2 (-)
Florida State (ACC)- 6-3 (-)