Who Said 'I Do' & 'I Do Not' On Shocking Love Is Blind Season 3 Finale
By Dani Medina
November 9, 2022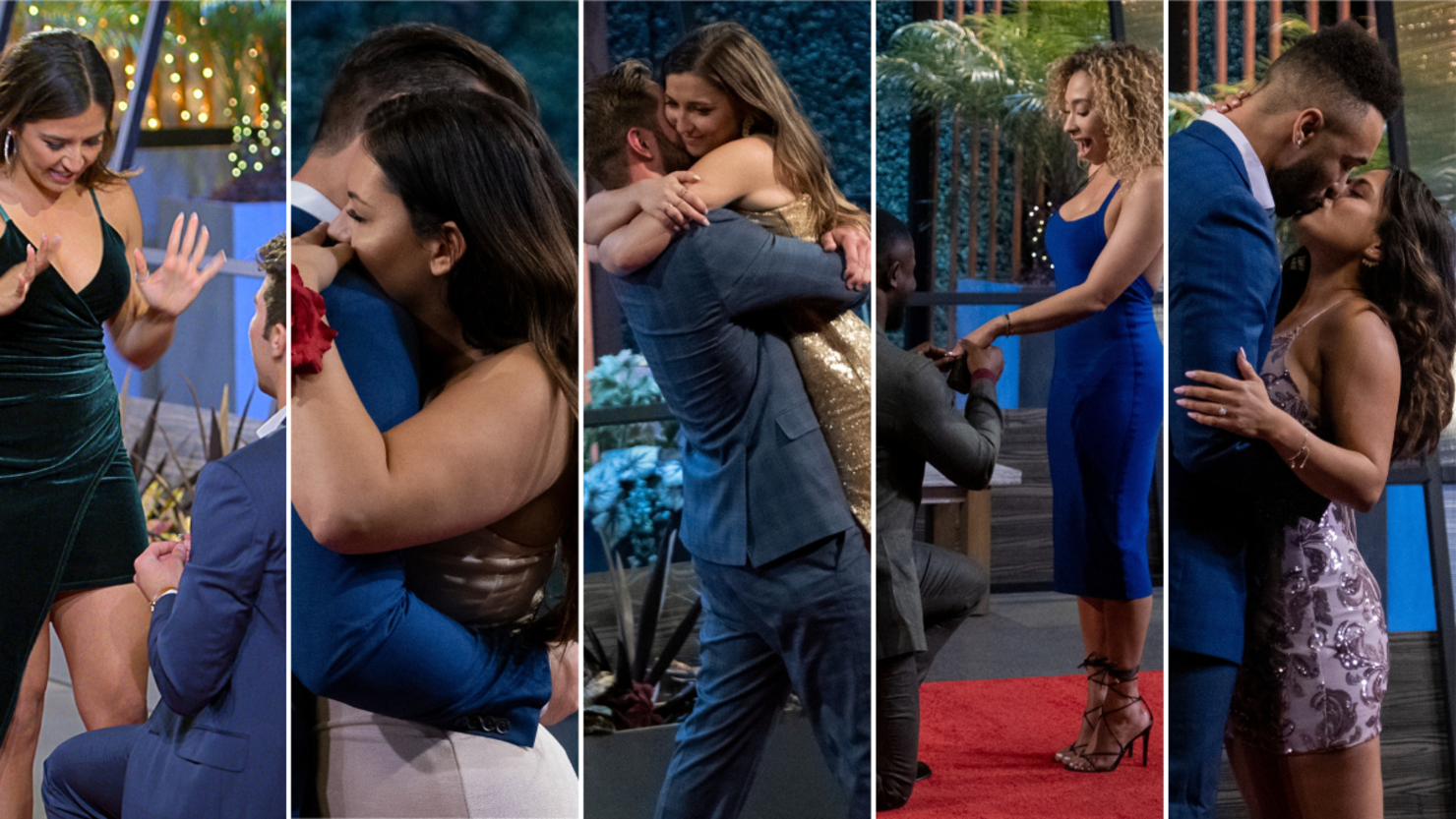 Warning: The following story contains spoilers about the Season 3 finale of Love Is Blind.
We have finally reached the altar.
The Season 3 finale of Love Is Blind dropped on Netflix on Wednesday (November 9) — and it was shocking. Four more couples said their "I dos" and "I do nots" after Raven and SK kicked the drama off at the end of last week's episodes. Fan-favorite SK turned Raven down in a half-traditional, half-Nigerian wedding ceremony. "I feel like today is not the best time for us to do this," SK said at the altar.
Raven and SK's wedding was the first of five weddings to be held on this season of the Netflix reality show. Season 3 followed five couples from Dallas — Raven & SK, Colleen & Matt, Zanab & Cole, Alexa & Brennon and Nancy & Bartise — who "met" each other in pods where they only heard each other's voices. The couples then finally met in person after an engagement and we saw them meet each other's families and friends and integrate one another into their daily lives. Now, we know who said yes at the altar and who walked away forever.
Is love truly blind? Here's a look at who said yes, and who couldn't take the heat:
Raven and SK
SK: "I do not."
Raven: While we don't get to hear Raven's response at the altar, she said after the wedding that she "was planning on saying yes today."
In the pods, Raven was torn between two men, SK and Bartise (who wound up proposing to Nancy). SK and Raven's relationship in the real world didn't go without a hitch. SK, who hails from Nigeria, spent much of his time sharing his culture with Raven. Raven, however, was seemingly overwhelmed with the "responsibilities" of being the "perfect Nigerian wife." Another obstacle the two went through was SK's education — he was gearing up to head to California for two years to attend grad school, which didn't sit well with Raven (or her friends). At the end of the day, SK said no to Raven at the altar.
"Today, Raven, we both know how we feel about each other. I love you. However, we have a very unique and complex set of circumstances. I feel like today is not the best time for us to do this," he said at the altar. At the end of the show, he said again how much he loved Raven and how difficult his decision was to make. "I still believe that love is blind. However, is it strong enough for me to say 'I do' today? I don't think so," he said. Raven, on the other hand, is taking it "very hard," she said, adding that "I really care about him. I love him a lot ... Today is heartbreaking. It's embarrassing, for both of us."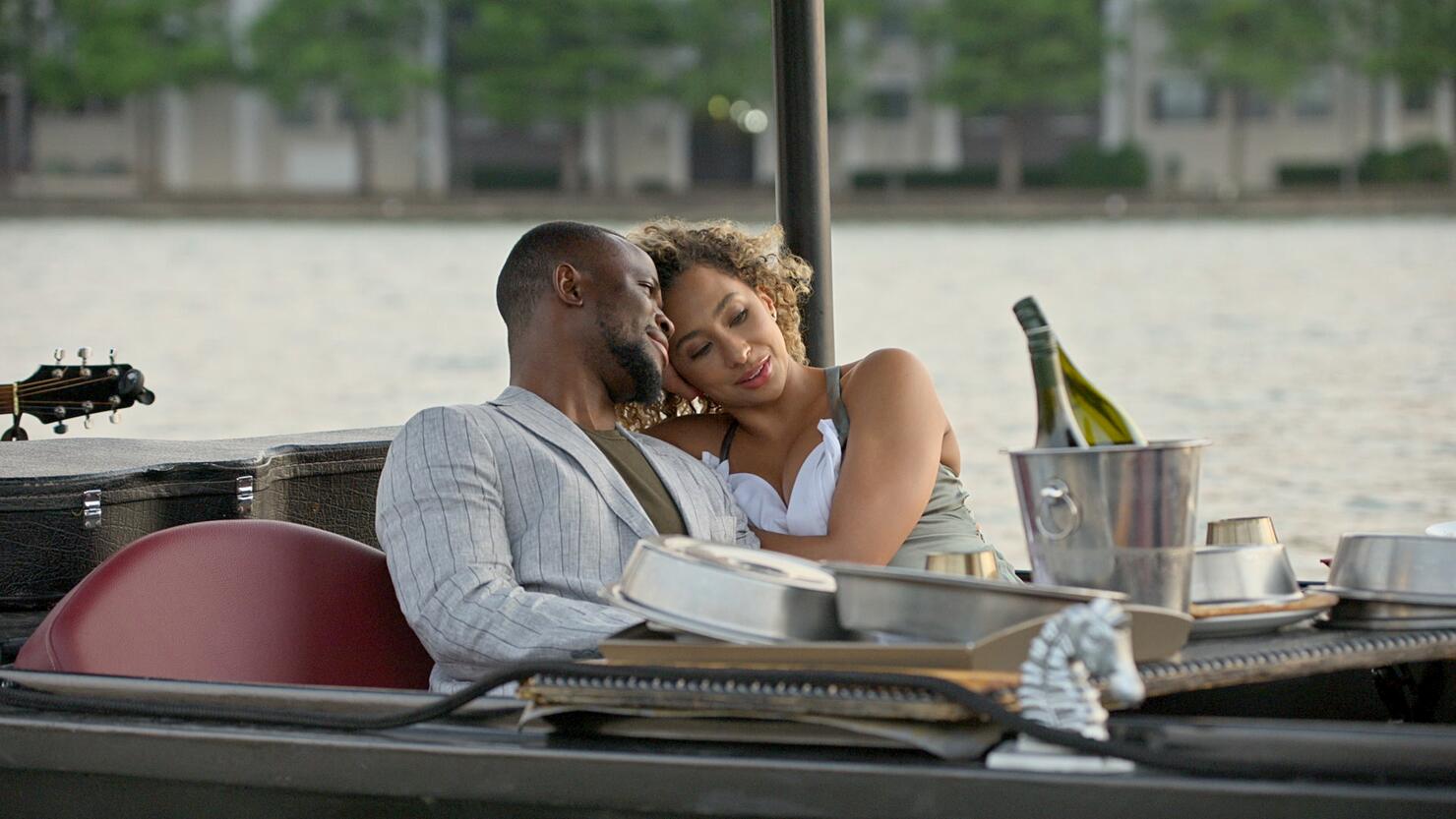 Nancy and Bartise
Nancy: "I do."
Bartise: "I do not."
This one's a doozy. After a tumultuous relationship of Bartise conflicted between his physical and emotional types, the two couldn't make it past the altar. After an awkward silence when Nancy said "I do" and Bartise said "I do not," the two headed outside to talk through what had just unfolded. Their conversation was interrupted by Nancy's mother, and then the rest of both of their families in a heated confrontation directed at Bartise. Bartise was able to get an explanation out, though. "We're absolutely best friends, yes. All of it works. But there's no way I can— what I've gone through in the real world with you, with your family, with everything we talked about, there's no way for me in my head that it makes sense to get up there and say yes," Bartise said. The things he mentioned he went through with Nancy include their intense discussion about abortion (Bartise wouldn't want to abort a child if it was born with any kind of disability, whereas Nancy would because she said she's seen firsthand the hurt families can go through).
At the end of the show, Bartise reflects on whether love is truly blind or not. "I definitely fell in love blindly, and I'm still in love. Is love blind though? I'll say this, I never fell out of love with Nancy. ... The real world impacts the love that we had," he said.
Is love blind for Nancy? She says yes. "I was able to make a connection with him on a level that I've never been able to connect with anyone else in my life, in my 31 years of life. The person I love said no, and his reasons were stupid. ... I'll be fine, but it's gonna hurt. He said maybe we should continue something after this. No sir. We're done. He did make the biggest mistake of his life," she said.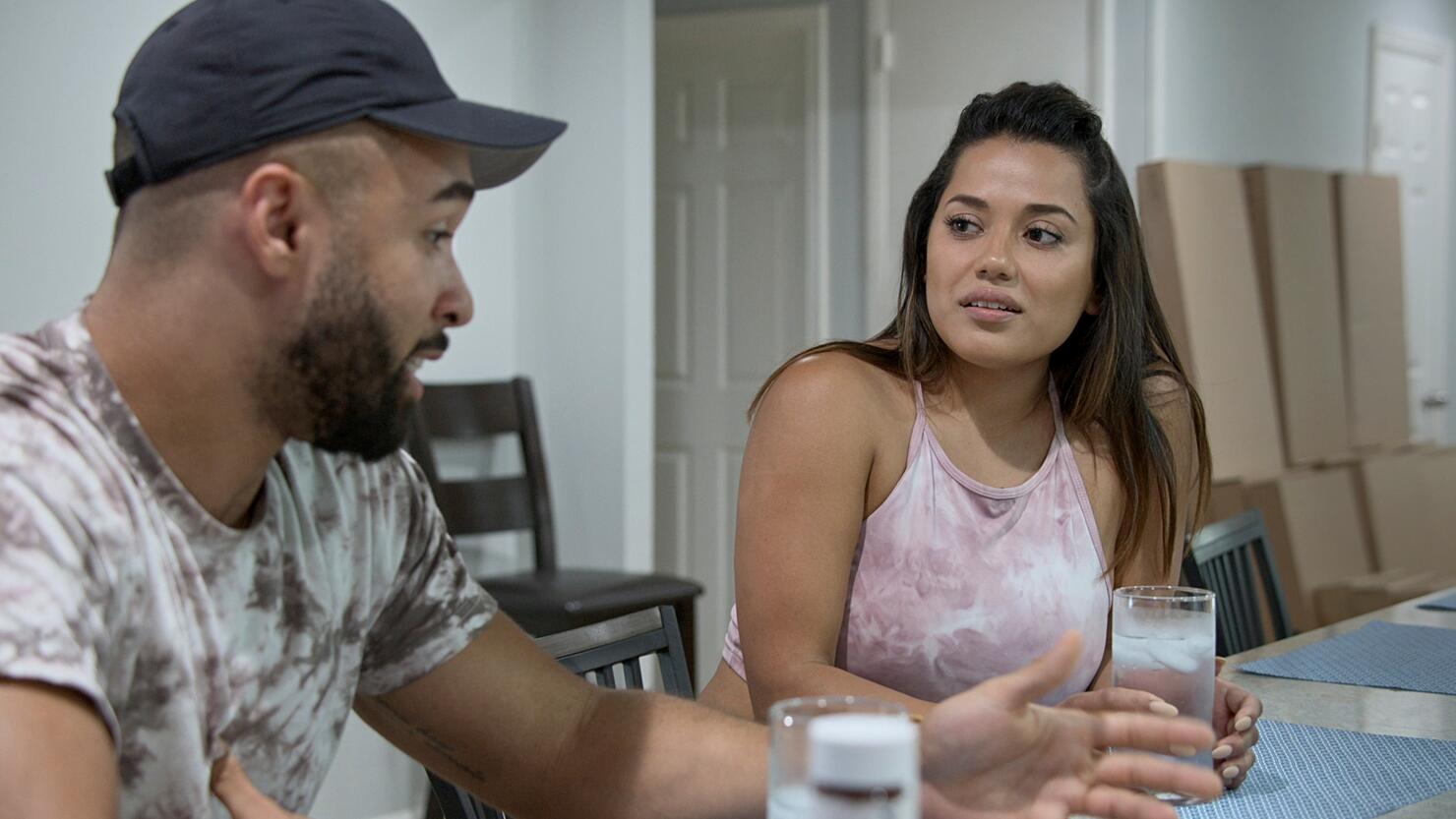 Alexa and Brennon
Brennon: "I do."
Alexa: "I do."
Alexa and Brennon were the first couple to meet IRL after getting engaged sight unseen. Brennon was introduced to Alexa's Jewish family and said he would convert to their religion. Alexa's family and friends tried to scare Brennon off (jokingly) with their tough questions, but he didn't budge. At the end of the day, Alexa and Brennon both said "I do" in a sweet ceremony that included vows from both parties about love, respect and honor. "To like, forever, or whatever," Alexa said. Mazel tov!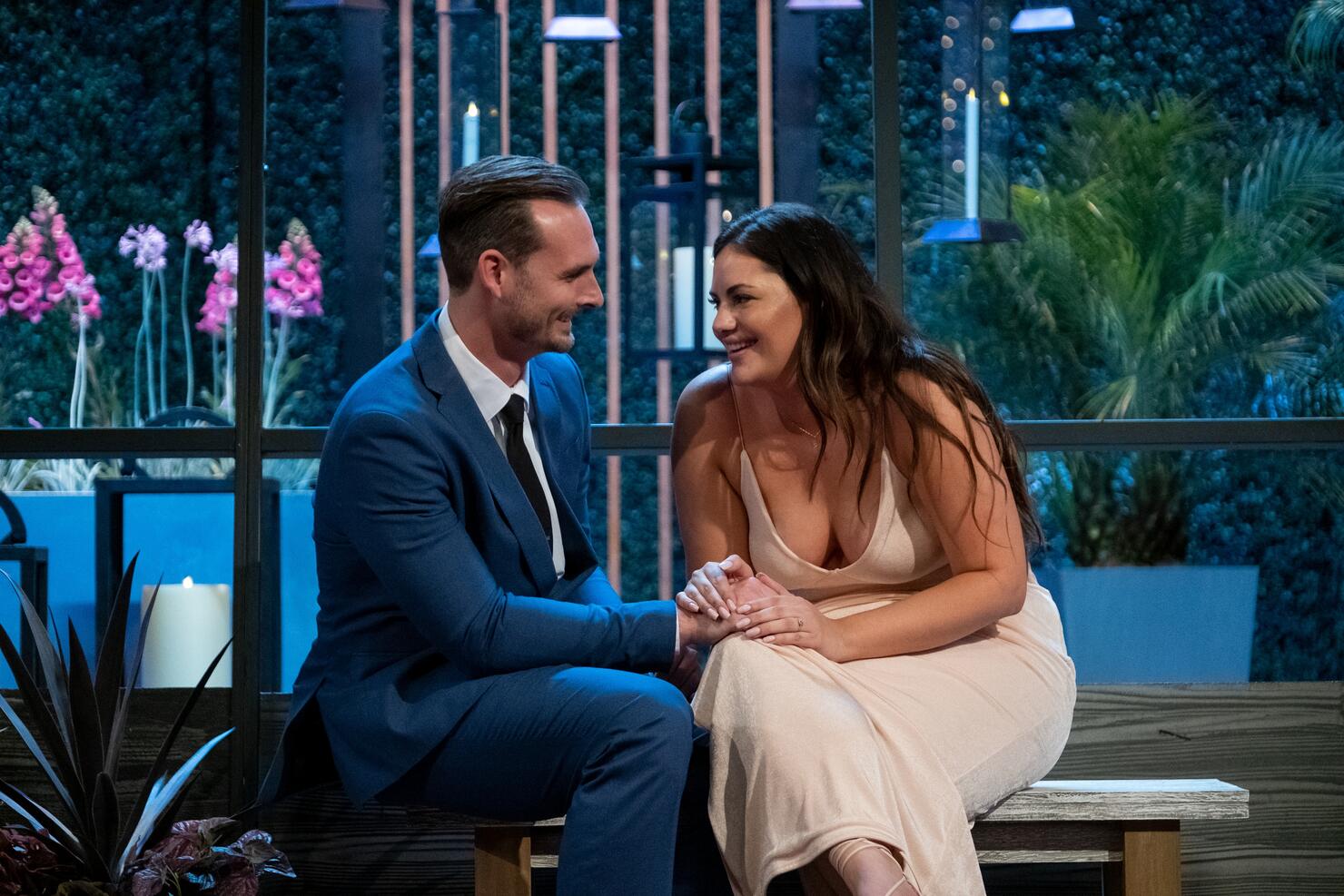 Zanab and Cole
Zanab: "I can't marry you, and I don't."
Cole: While we didn't get to hear Cole's response, he did say in his vows that "there was no doubt in my mind that I wanted to marry you."
The drama continues with Zanab and Cole all the way to the altar. Their relationship troubles started when it was revealed Cole had a thing for Colleen (since she's his "typical type"). They shared a lot in common, however, including their relationship with God. Cole's family had no interest in meeting Zanab until they were officially married, which upset Zanab to her core since both of her parents died when she was a young girl. An intense argument between Cole and Zanab ended with Zanab ultimately walking out of their apartment after a comment Cole made about her being "bipolar." At the altar, Zanab listed all the reasons she fell in love with Cole, but it went sour. Fast.
"Cole, you have taught me so much about myself in the last two months and you have shared so much of who you are and I am so thankful for that. I think I have a really good idea about the type of woman that's gonna love you the way Cole needs to be loved every day for the rest of your life, and I think you and I both know that that is not me," Zanab began. "As much as I have wanted it to be me and have tried to manipulate myself to be that person for you, the last two months have not been picture-perfect.
"You have disrespected me. You have insulted me. You have critiqued me. And for what it's worth, you have single-handedly shattered my self-confidence. And I hate that you have had that kind of effect on me. And the messed up thing is, is that I know I love you. I know I love you, but everything in me and the logical part of my brain tells me that love shouldn't feel this way. Love shouldn't hurt like this." Zanab walked away from the altar and out of the room followed by her family and friends while Cole was surrounded by his friends who said "he didn't deserve that."
"That's such a joke. Wow. Why has she never said that to my face? And she chose now because she knew it would hurt more in front of my friends and family?" Cole said. "Yes, I will find love one day. This won't stop me. This won't break me. But in this moment, it's the last thing I'm thinking about. It's gonna take me quite some time to get over this. I think one of the hardest things to ever go through is whenever you trust someone and you give everything to them and then they switch on you and they show you a side of them you've never seen. I don't know if my heart could ever handle that again."
After the show, Zanab opened up about her decision to say no. "I didn't wanna put on a wedding gown and say no today. ... But the last night in our apartment when Cole let me walk out, he basically spent the entire evening telling me how he wanted someone sweet as if I don't do wonderful sweet things for him every day. And based off his comments he's made about other girls and advances he's made at other girls, he doesn't respect me. ... It feels so wrong to say no, but I couldn't say yes. I could not say yes to that man," she said.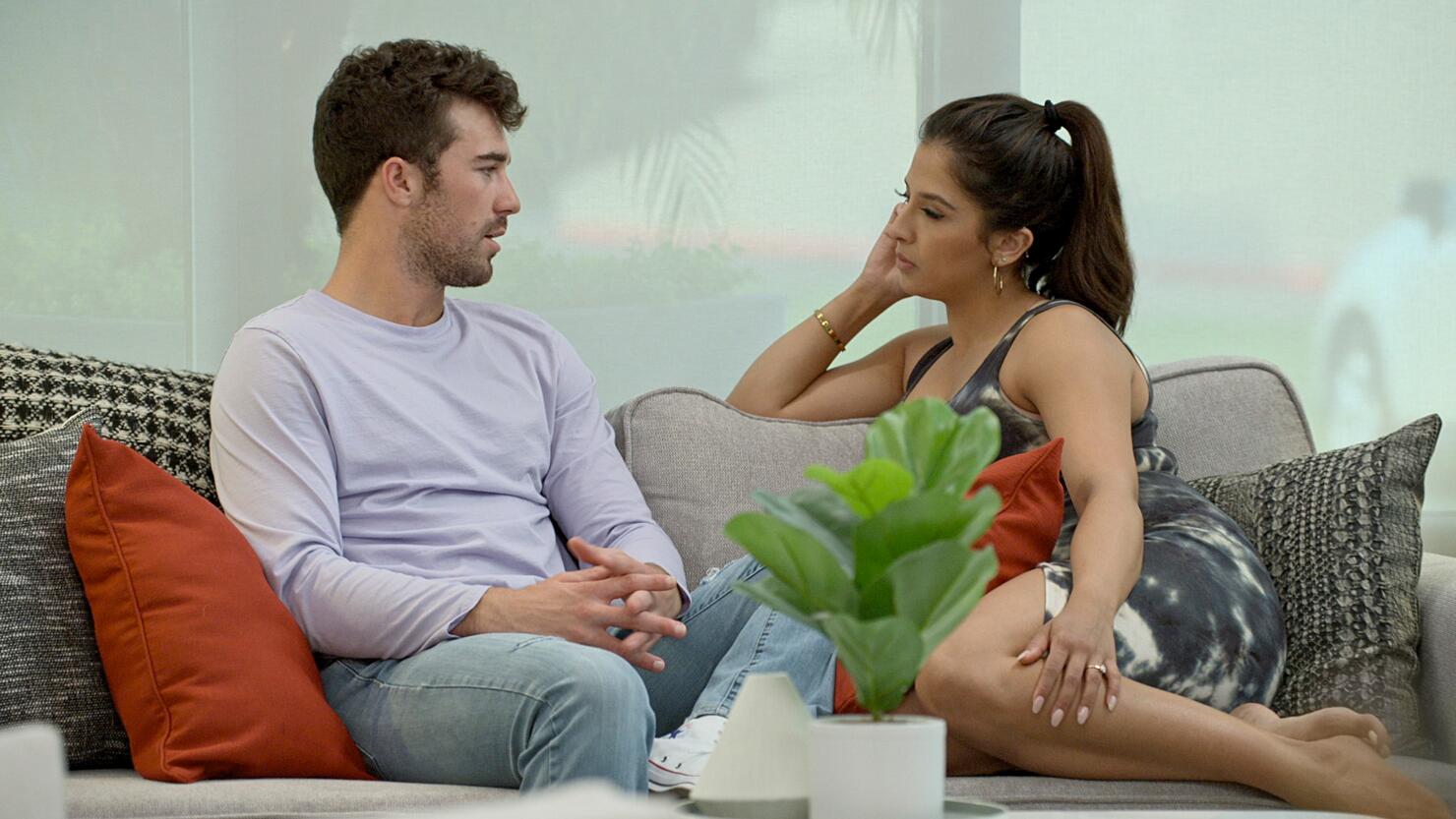 Colleen and Matt
Colleen: "Matty, I do."
Matt: "Absolutely, I do."
After a rough month of being engaged that included drunken fights, a romantic aquarium dinner and a confrontation with Colleen's first pod crush Cole, Matt and Colleen reached the altar. After heartfelt vows of "always being there for you" and "allowing me to break out of my shell and becoming vulnerable again," Colleen and Matt are now husband and wife! "You're not going anywhere, babes," Colleen told her now-husband after he said "I do."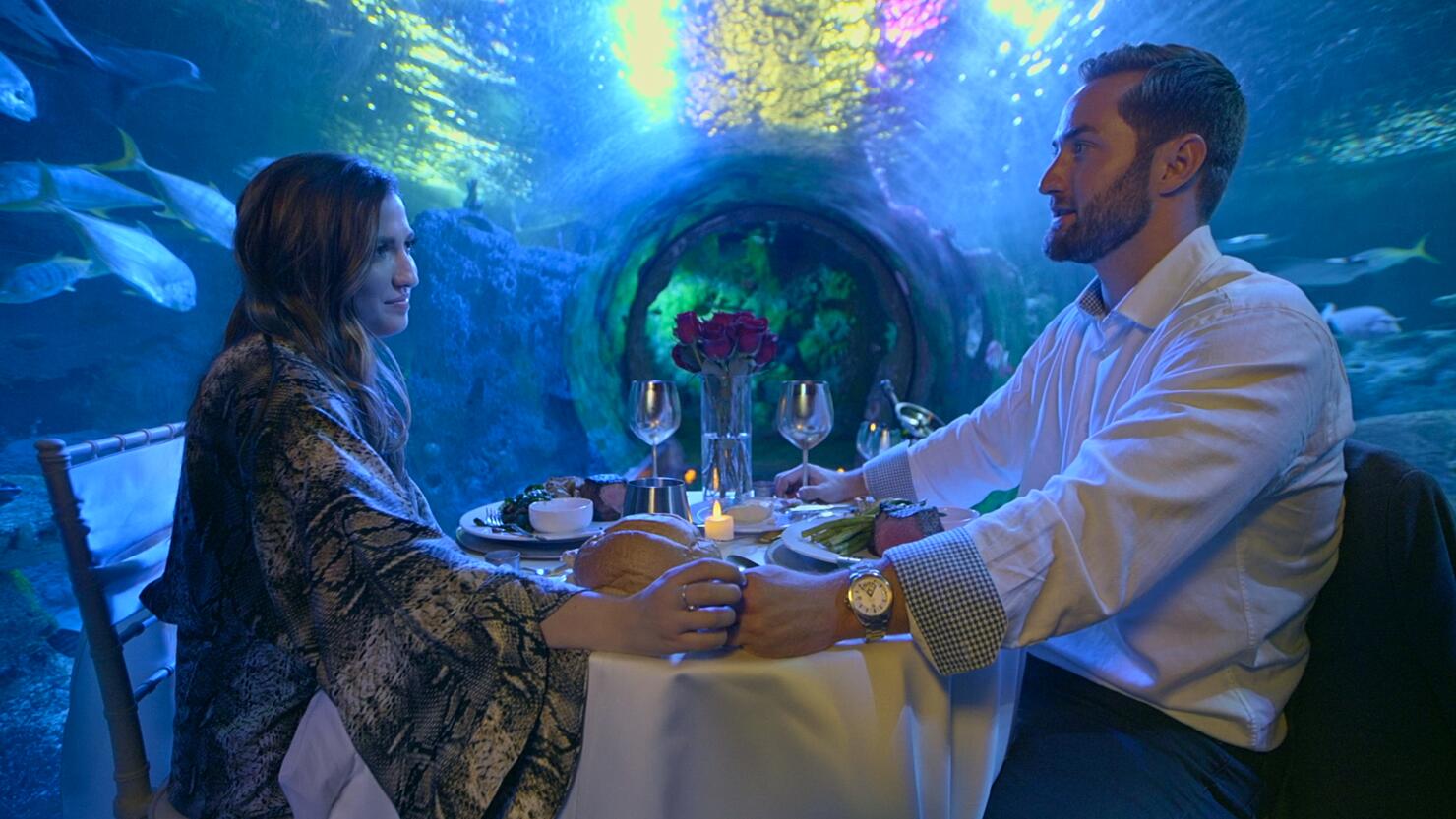 This Love Is Blind season isn't over yet, though! Be sure to catch the reunion, which also premiered on Wednesday (November 9) on Netflix.