Sammy Hagar Hopes Van Halen Will Release Shelved 'Between Us Two' Song
By Andrew Magnotta @AndrewMagnotta
November 10, 2022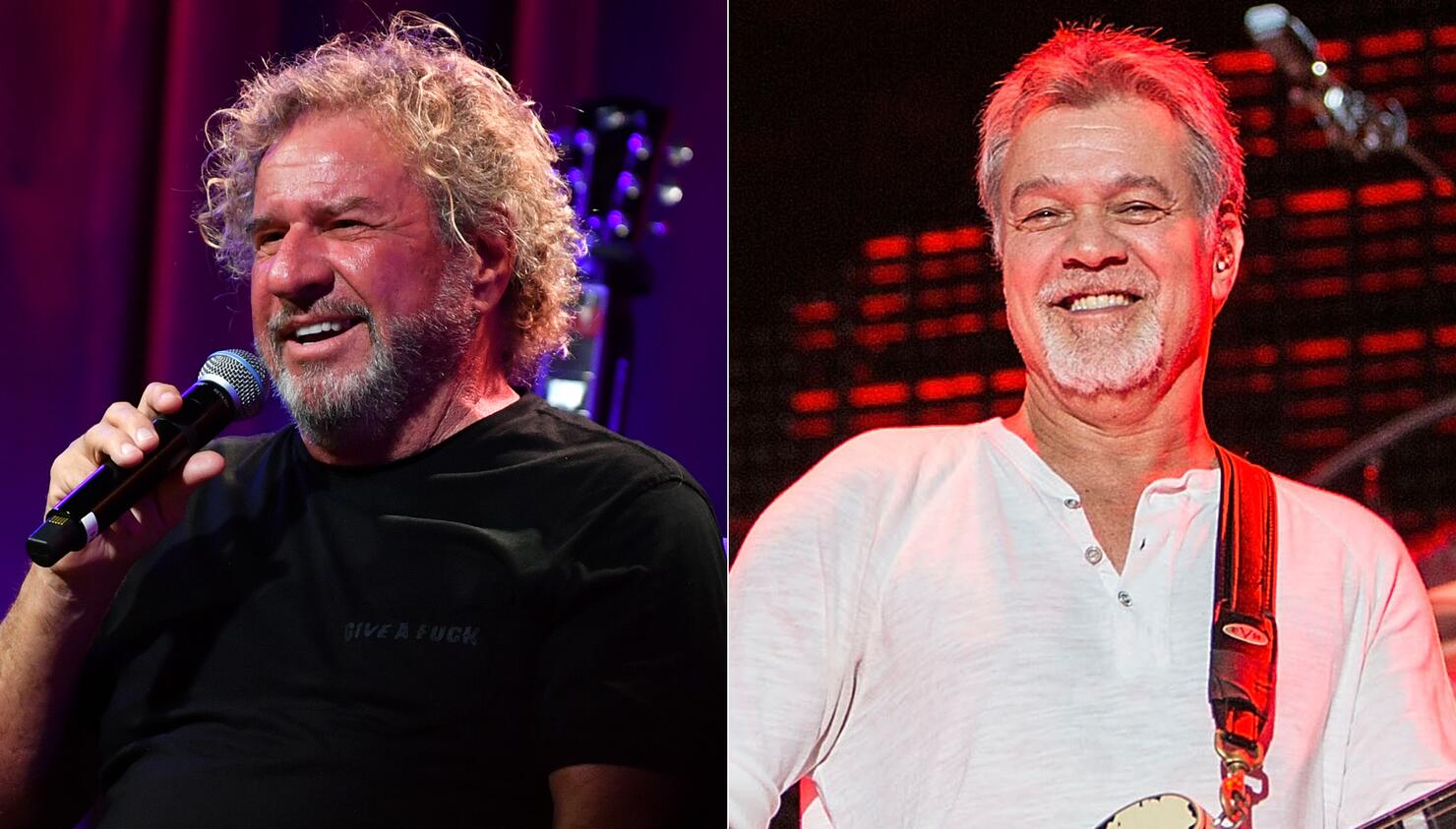 Sammy Hagar says a shelved Van Halen track from the mid-'90s that he's always loved could appear on a future VH release.
In a recent conversation with Kyle Meredith, Hagar explained that the unreleased track, "Between Us Two," was written for the 1996 Helen Hunt film Twister but was shelved in favor of the song "Human Beings."
"I don't know if I can resurrect it, but we got it, it's done," he said. "It's in the archives; they'll find it. They're looking through the archives right now to try and remaster some of the old stuff from my era. They'll find it. That's gonna be a treasure."
Hagar has previously hinted at some unreleased songs from his Van Halen era in the late-Eddie Van Halen's archives, but most were unfinished or not worth releasing.
"Between Us Two" remains a gem in Hagar's memory. Though he's unsure the "dysfunctional" Van Halen camp will agree to release it.
Eddie's son Wolfgang Van Halen confirmed to Howard Stern in 2020 that his father had a "s--t ton of tapes" at his 5150 recording studio. While Wolfie was sure some of them contained "amazing" music, he added that there were no plans to go through the material "for a while."
Hagar suggested in his conversation with Meredith that Wolfgang is the new "fearless leader" of the Van Halen legacy, but Alex Van Halen also has a say in whatever the band does.
Hagar told Eddie Trunk in another recent interview that he believes Alex "has got a stick up his ass about me still..." While Hagar reconnected with Eddie Van Halen before his death in 2020, he said Alex still "wouldn't return my call or my email."