Latest College Football Playoff Rankings Revealed
By Jason Hall
November 16, 2022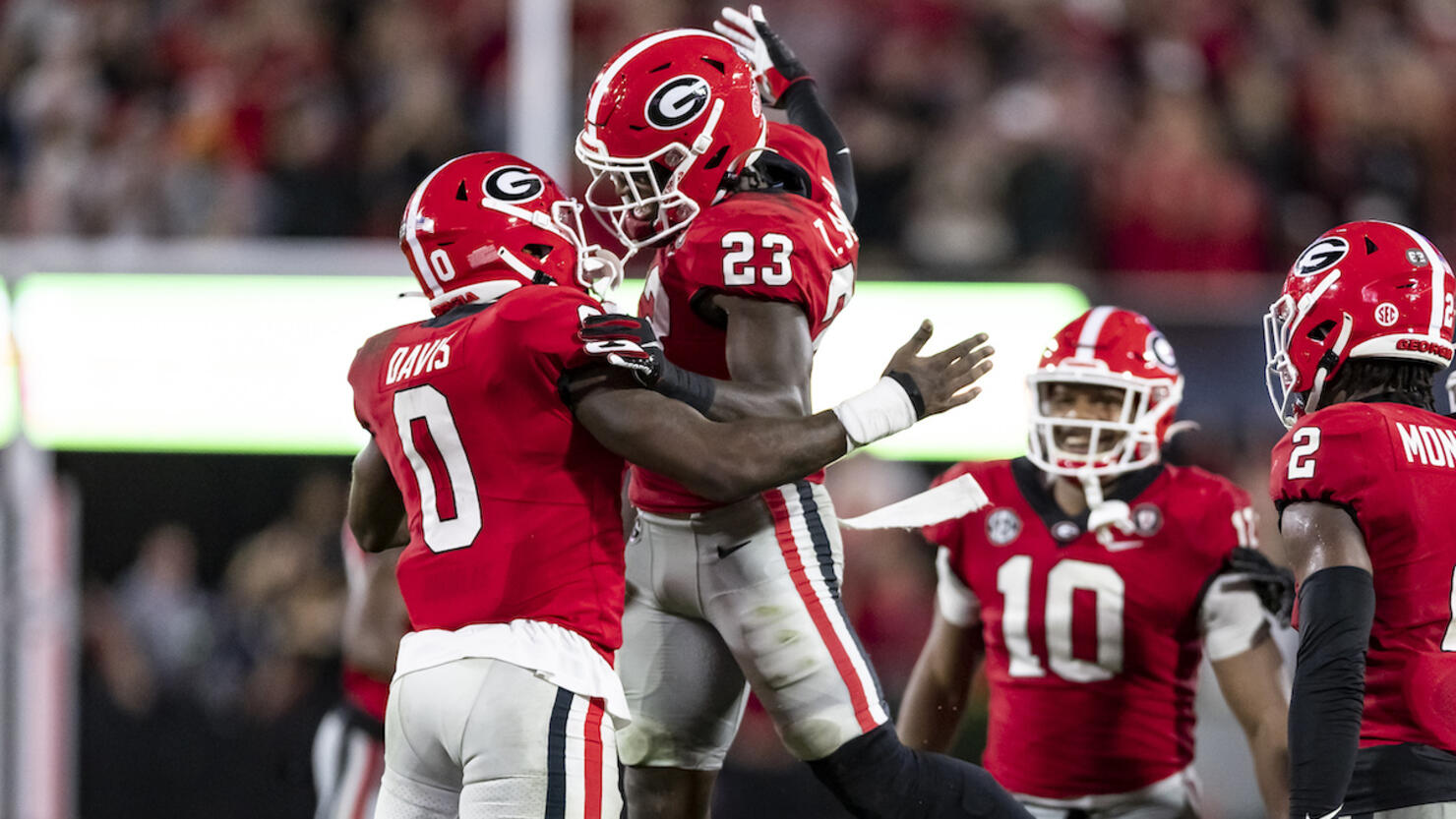 The top five in the College Football Playoff rankings remained the same ahead on Tuesday (November 15) night with No. 1 Georgia, No. 2 Ohio State, No. 3 Michigan, No. 4 TCU and No. 5 Tennessee holding on to their spots from the previous week.
All top 4 teams remained undefeated with Georgia, Ohio State and Michigan all earning blowout victories, while TCU held on in a 17-10 road win against then-No. 18 Texas.
Tennessee improved its record to 9-1 with a blowout win against Missouri to go undefeated in all home games at Neyland Stadium in 2022.
"The committee believes there's been separation with Georgia,'' said selection committee chairman and NC State Athletic Director Boo Corrigan after the rankings were revealed via ESPN.
The latest College Football Playoff rankings' reveal was delayed due to non-conference college basketball games taking place Tuesday night.
The College Football Playoff top 5 directly reflected the Associated Press Week 12 Top 25 poll released on Sunday (November 13).
The full College Football Playoff rankings for Week 12 are included below:
Georgia (SEC)- 10-0
Ohio State (Big Ten)- 10-0
Michigan (Big Ten)- 10-0
TCU (Big 12)- 10-0
Tennessee (SEC)- 9-1
LSU (SEC)- 8-2
USC (Pac-12)- 9-1
Alabama (SEC)- 8-2
Clemson (ACC)- 9-1
Utah (Pac-12)- 8-2
Penn State (Big Ten)- 8-2
Oregon (Pac-12)- 8-2
North Carolina (ACC)- 9-1
Ole Miss (SEC)- 8-2
Kansas State (Big 12)- 7-3
UCLA (Pac-12)- 8-2
Washington (Pac-12)- 8-2
Notre Dame (IA Independents)- 7-3
Florida State (ACC)- 7-3
UCF (AAC)- 8-2
Tulane (AAC)- 8-2
Oklahoma State (Big 12)- 7-3
Oregon State (Pac-12)- 7-3
NC State (ACC)- 7-3
Cincinnati (AAC)- 8-2