Several Teams Make Moves In Week 12 AP Top 25 Poll
By Jason Hall
November 13, 2022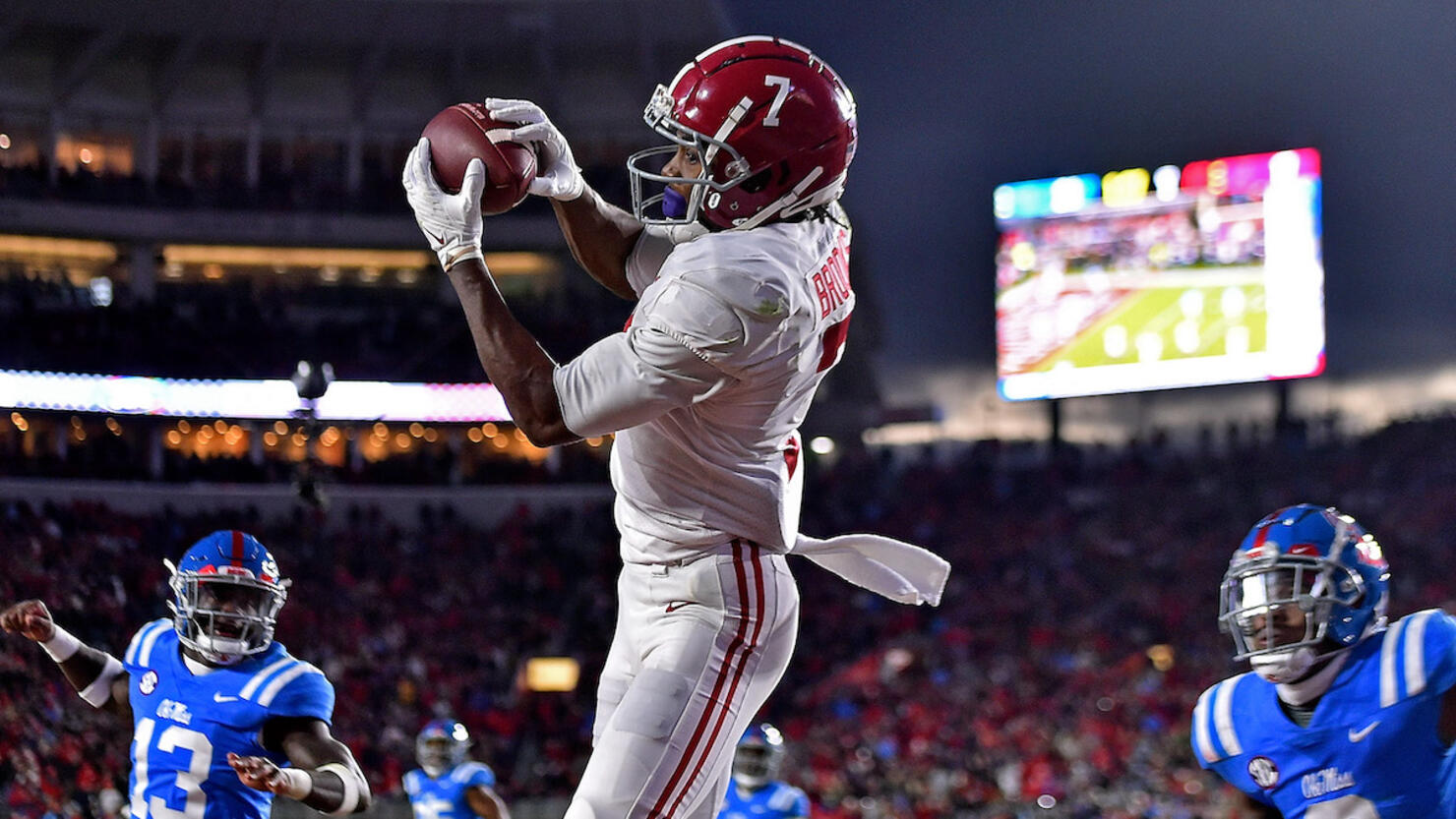 Several teams gained ground in the Associated Press Week 12 Top 25 poll released on Sunday (November 13) following wins in Week 11.
LSU moved up one spot to No. 6 overall following its win against Arkansas. USC moved up one spot to No. 7 after its victory against Colorado on Friday (November 11) night.
Alabama jumped two spots after Saturday's close call against Ole Miss.
Clemson, Utah and Penn State each moved up three spots to Nos. 9, 10 and 11, respectively.
Oregon fell six spots following its upset loss to Washington. Ole Miss dropped three spots after its loss to Alabama.
Washington made the biggest jump of any team, climbing nine spots to No. 15 after its win against Oregon, while UCLA had the biggest fall, dropping seven spots after its loss to Arizona.
The full Week 12 AP Poll is listed below:
Georgia (SEC)- 10-0 (-)
Ohio State (Big Ten)- 10-0 (-)
Michigan (Big Ten)- 10-0 (-)
TCU (Big 12)- 10-0 (-)
Tennessee (SEC)- 9-1 (-)
LSU (SEC)- 8-2 (+1)
USC (Pac-12)- 8-2 (+1)
Alabama (SEC)- 8-2 (+2)
Clemson (ACC)- 9-1 (+3)
Utah (Pac-12)- 8-2 (+3)
Penn State (Big Ten)- 8-2 (+3)
Oregon (Pac-12)- 8-2 (-6)
North Carolina (ACC)- 9-1 (+2)
Ole Miss (SEC)- 8-2 (-3)
Washington (Pac-12)- 8-2 (+9)
UCLA (Pac-12)- 8-2 (-7)
UCF (AAC)- 8-2 (+5)
Notre Dame (IA Independents)- 7-3 (+2)
Kansas State (Big 12)- 7-3 (+4)
Florida State (ACC)- 7-3 (+5)
Tulane (AAC)- 8-2 (-5)
Cincinnati (AAC)- 8-2 (-)
Coastal Carolina (Sun Belt)- 9-1 (-)
Oklahoma State (Big 12)- 7-3 (-)
Oregon State (Pac-12)- 7-3 (-)