How Megan Thee Stallion Got Her 'She-Hulk' Cameo
By John Popham
November 16, 2022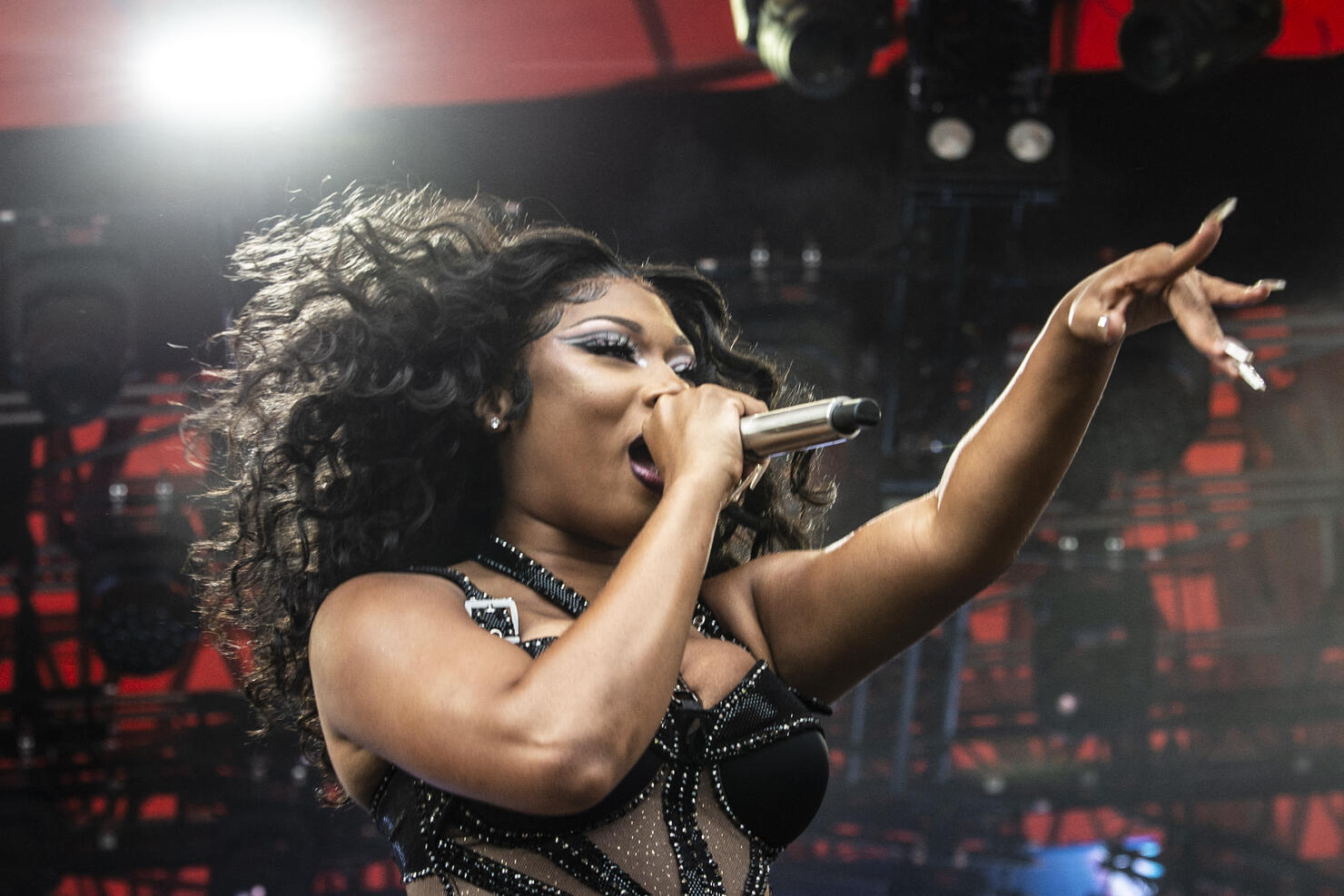 When She-Hulk: Attorney at Law debuted on Disney+ in August, few expected to see rapper Megan Thee Stallion make her debut in the Marvel Cinematic Universe (MCU), but no one could have predicted the super star would twerk with the show's titular character in a post credits scene.
Fans have Jameela Jamil to thank for the cameo. It was the "Titania" actor who pitched the idea to the showrunners while filming the series. As she told Paris Hilton on This Is Paris, the show needed a big celebrity cameo for the third episode but hadn't nailed anyone down.
"I basically just got down on one knee and proposed the idea to Megan," said Jamil. "She is such an icon, and I knew we needed an explosive celebrity cameo and there is no one more relevant, more in the moment than Megan Thee Stallion."
The actor said she had worked with the rapper in the past and when she pitched the idea to Marvel the producers loved it. Megan Thee Stallion appears in the show when she is impersonated by "Runa," a shape shifting light elf, who used the artist's likeness to catfish the men of Los Angeles. The rapper also appears as herself in the courtroom audience and again in the previously mentioned post credit scene.
"It was a twerking match made in heaven," said Jamil. "One of the best things I have ever seen was her twerking with 'She-Hulk.' "
"Was that always a part of the script or did that just happen?" asked Hilton.
"That was a part of the script," replied Jamil. "Thank God she is such a fun, funny sport that she made it the iconic moment it is."
The actor shared additional insights on the making of the show, and how she ended up injured on more than one occasion from doing her own stunts. Now that the project has wrapped, Jamil's fans can find her on her own podcast I Weigh with Jameela Jamil where she challenges societal norms on weight through conversations with thought-leaders, performers, activists, influencers, and friends. Find it on the iHeartRadio app or wherever you listen to podcasts.
To hear the full discussion between Hilton and her guest, listen to "This is... Jameela Jamil," the latest episode of This is Paris. The show can also be found on the iHeartRadio app as well as other podcast platforms.
If you want to be sure you're listening to the podcasts everyone else is checking out, iHeartRadio has you covered.  
Every Monday, iHeartRadio releases a chart showing the most popular podcasts of the week. Stay up to date on what's trending by checking out the chart here. There's even a chart just for radio podcasts featuring all your favorite iHeartRadio personalities like Bobby Bones, Elvis Duran, Steve Harvey, and dozens of others.