Taylor Swift Reacts To Grammy Nominations With Emotional Message To Fans
By Rebekah Gonzalez
November 16, 2022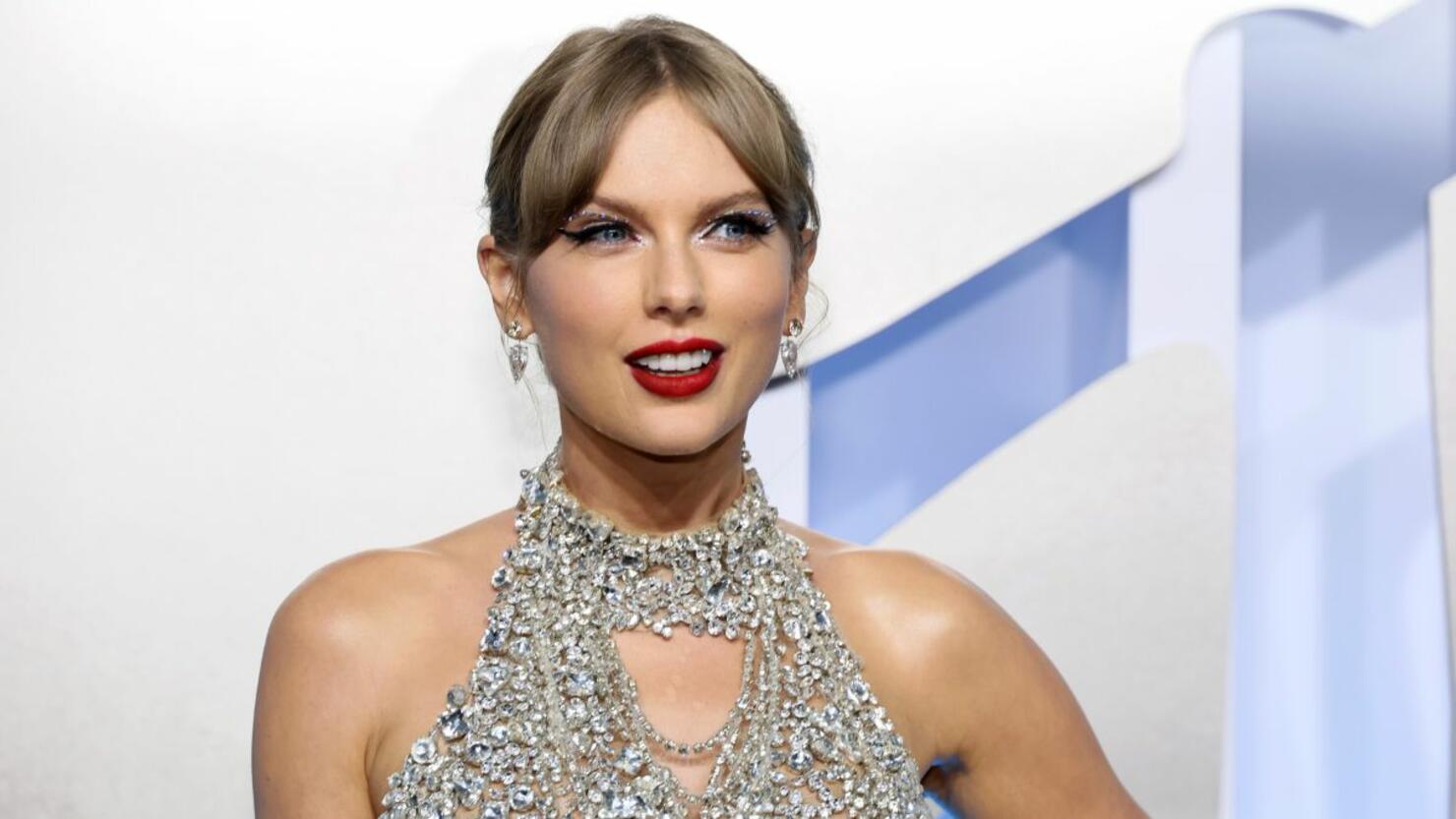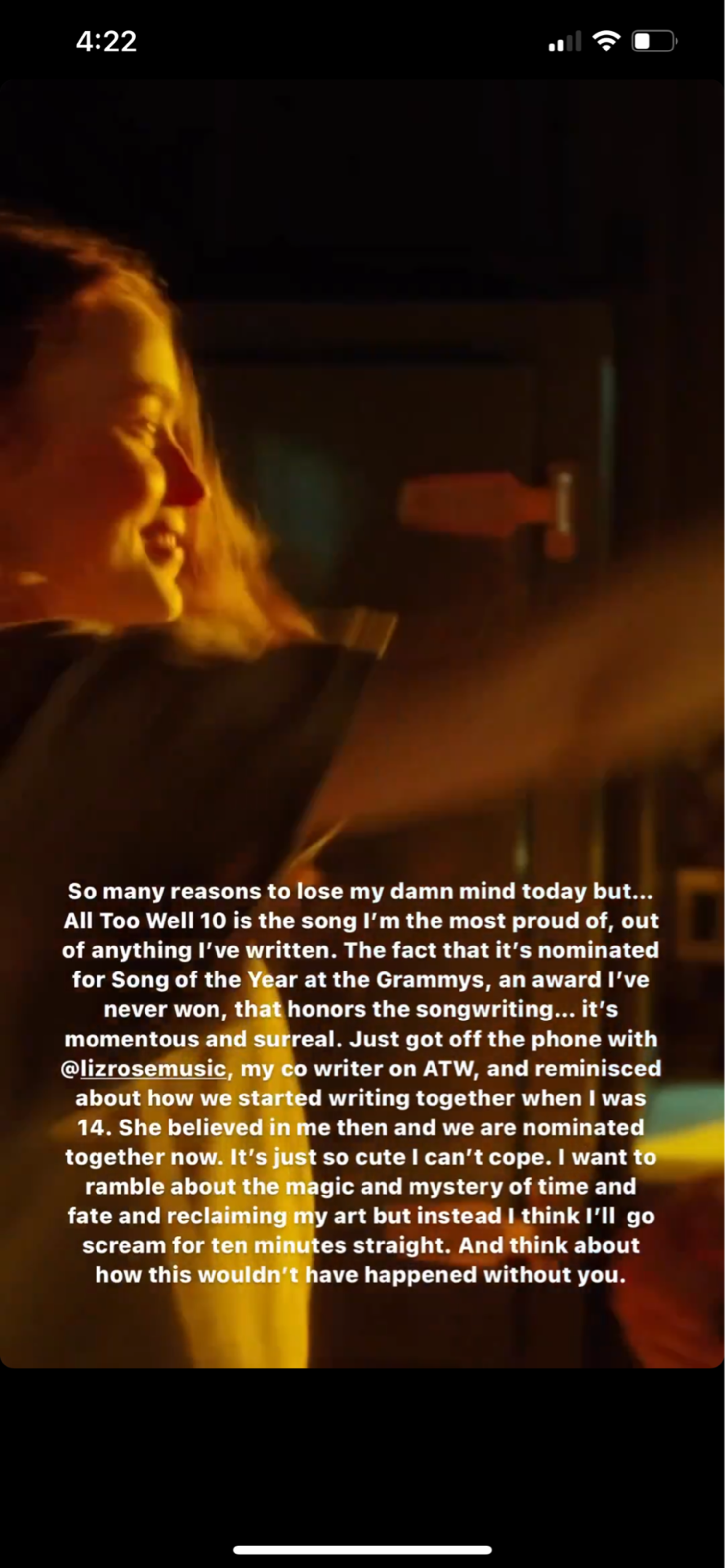 Photo: Instagram/@TaylorSwift
Swift continued, "Just got off the phone with @lizrosemusic, my co writer on ATW, and reminisced about how we started writing together when I was 14. She believed in me then and we are nominated together now. It's just so cute I can't cope. I want to ramble about the magic and mystery of time and fate and reclaiming my art but instead I think I'll go scream for ten minutes straight. And think about how this wouldn't have happened without you."
In addition to Song of the Year, Swift is also up for Best Song Written for Visual Media ("Carolina"), Best Music Video (All Too Well: The Short Film), and Best Country Song ("I Bet You Think About Me (Taylor's Version) (From the Vault)").
The 65th annual Grammys will air on CBS on Sunday, February 5th, 2023.