This Is The Best Cheeseburger In Connecticut
By Jason Hall
November 22, 2022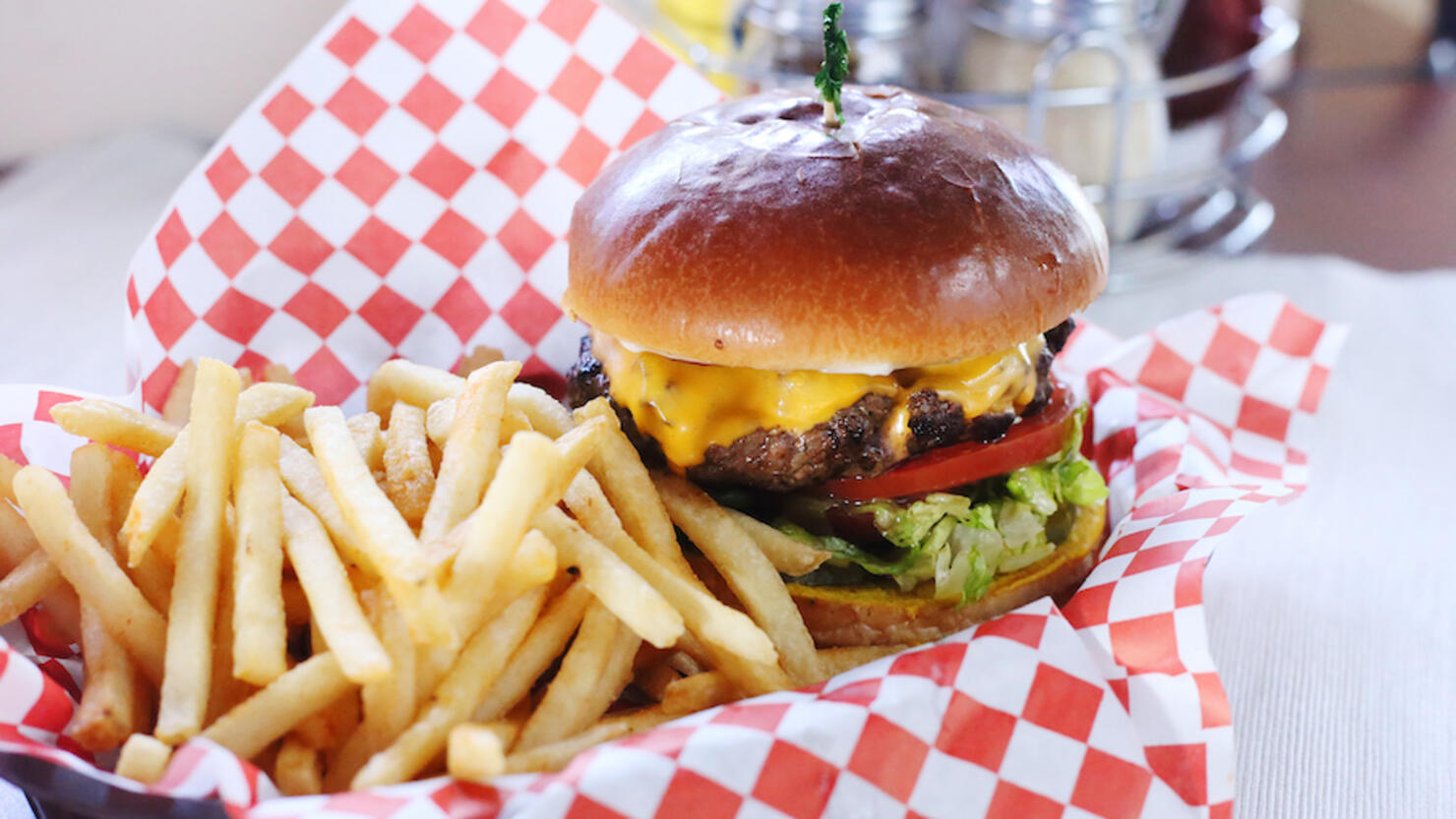 A Meriden restaurant is being credited for having the best cheeseburger in Connecticut.
Love Food compiled a list of the best cheeseburgers in every U.S. state, which included the Steamed Cheeseburger as the top choice for Connecticut.
"An old-school, hole-in-the-wall place that has been around since 1959, Ted's Restaurant is family-owned and run by Ted's son Paul," Love Food wrote. "It's famous for its signature Steamed Cheeseburger: a well-done but juicy burger with a thick layer of melted cheese poured over the patty. You can add lettuce, tomato, onion, pickles, ketchup, mustard and mayo at no extra cost."
Here is Love Food's full list of the best dish in every state:
Alabama- Hamburger Fonfon at Chez Fonfon
Alaska- Filet Mignon Cheeseburger at Club Paris
Arizona- The Traveling Wilburys
Arkansas- Blue Moon Burger at Hugo's
California- Famous Drive-In Style Burger at Garaje
Colorado- The Classic at Border Burger Bar
Connecticut- Steamed Cheeseburger at Ted's Restaurant
Delaware- Wise Guy at Farmer & the Cow
Florida- Burger Station Burger at The Burger Station
Georgia- The Tower Of Power at The Companion
Hawaii- 50's Burger at Chubbies Burgers
Idaho- Cowboy at The Ranch
Illinois- Bad Burger at Little Bad Wolf
Indiana- Strawberry Hill at 317 Burger
Iowa- The Dominie at DutchFix
Kansas- Cheeseburger at Broadway Burgers & BBQ
Kentucky- All-The-Way at Bard's Burgers & Chili
Louisiana- Barbie Burger at Curbside Burgers
Maine- Willy Burger at Wild Willy's Burgers
Maryland- Cheeseburger at Burger Bros
Massachusetts- The Sin Burger at The Blue Ox
Michigan- Ali's Notch-Yo-Burger at Taystee's
Minnesota- Lowry Hill Meats Burger at Lowry Hill Meats
Mississippi- Bacon Cheeseburger at R House
Missouri- Ugly Cheeseburger at Black Sheep Burgers & Shakes
Montana- Wildfire at Backcountry Burger Bar
Nebraska- The Original at Cheeseburgers
Nevada- Smoke & Fire Burger at Smoke & Fire
New Hampshire- The Wicked Burger at Wicked Fresh Craft Burgers
New Jersey- The Standard at Diesel and Duke
New Mexico- Rustic at Rustic On The Green
New York- King's Standard at Kings of Kobe
North Carolina- Barcelona Classic at Barcelona Burger
North Dakota- ND Bison Burger at 46 North Pints & Provisions
Ohio- Classic at Preston's
Oklahoma- Tavern Burger at The Tavern
Oregon- Bless Your Heart Burger at Bless Your Heart Burgers
Pennsylvania- Philly Burger at m2o
Rhode Island- Crunch Burger at Harry's Bar & Burger
South Carolina- Classic at Big Gun Burger Shop
South Dakota- The Classic at Black Hills Burger & Bun Co.
Tennessee- Cheese Burger at The Pharmacy Burger
Texas- BBQ Burger at Tookie's Burgers
Utah- c.o. Burger at The Copper Onion
Vermont- Worthy Burger at Worthy Burger
Virginia- Beauvine at Beauvine Burger Concept
Washington- The Big Boom at Boomers Drive-In
West Virginia- Classic Cheeseburger at Blue White Grill
Wisconsin- Juicy Lucy at 11:11 Burgers & Beignets
Wyoming- The Liberty Burger at Liberty Burger