This Is The Best Pie In Pennsylvania
By Jason Hall
November 28, 2022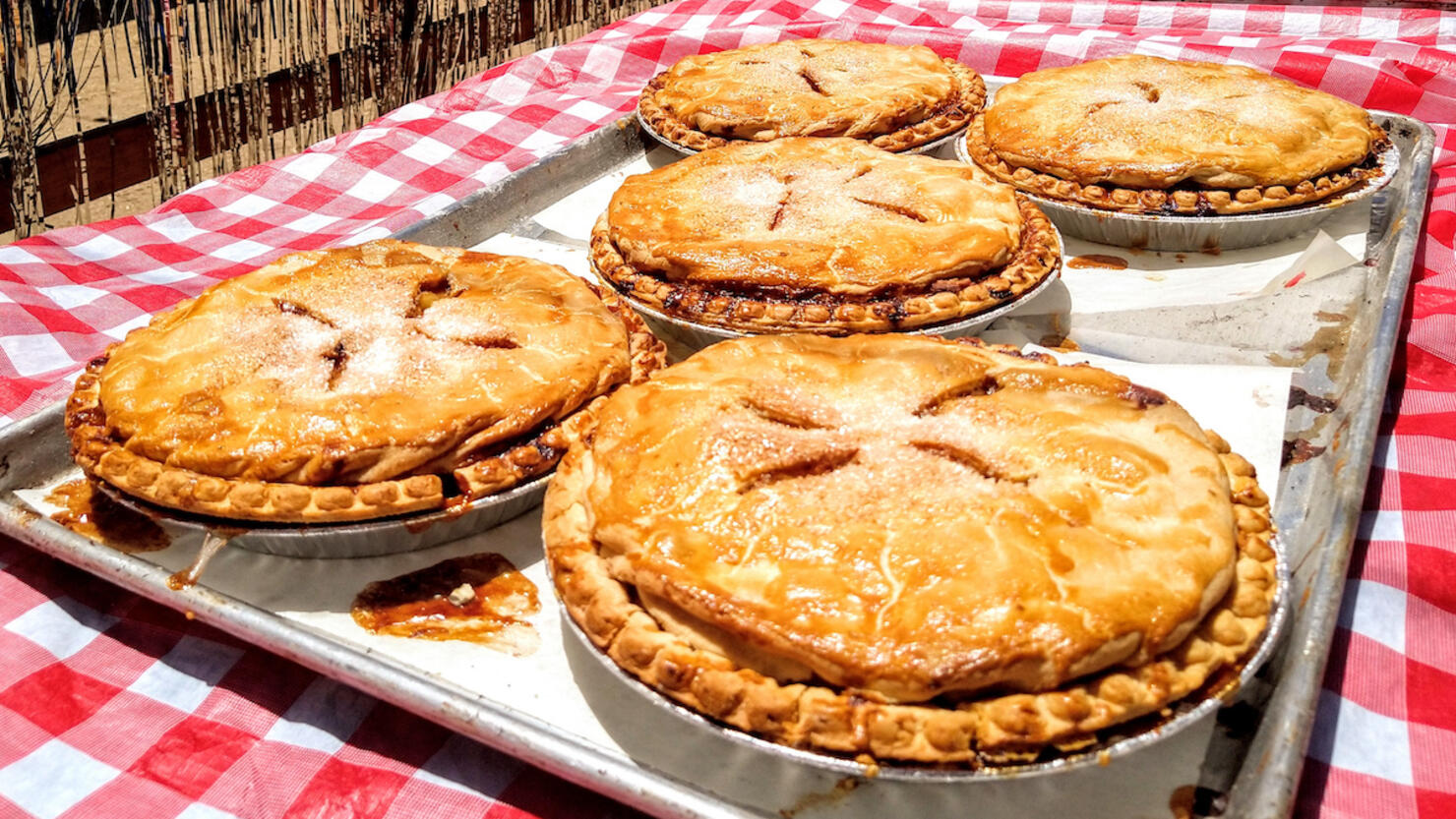 Shoofly Pie is being credited as the best pie in Pennsylvania.
Love Food compiled a list of the best pie in every U.S. state, which included Shoofly Pie as the top choice for Pennsylvania.
"Shoofly pie might not sound like the most appetising dessert, but you'll be licking your fingers once you've tried it," Love Food wrote. "A wet-bottom pie originating from Pennsylvania's Amish Country, it's a molasses crumb cake top with a sticky, gooey, custard-like filling, encased in flaky pastry. For more than 50 years, Bird-In-Hand Bakery & Cafe has served casual eats, baked goods and ice cream yet the shoofly pie remains a firm favourite."
Here is Love Food's full list of the best dish in every state:
Alabama- Sweet Potato Pie
Alaska- Cherry Pie
Arizona- Country Apple Pie
Arkansas- Coconut Cream Pie
California- Banana Cream Pie
Colorado- Bourbon Pecan Pie
Connecticut- Chocolate Crème Pie
Delaware- Banana Cream Pie
Florida- Key Lime Pie
Georgia- Raspberry Cream Crumble
Hawaii- Blueberry Piña Colada Pie
Idaho- Heather's Hand-Made Pies
Illinois- Key Lime Pie
Indiana- Sugar Cream Pie
Iowa- Apple Pie
Kansas- Fruit Pies
Kentucky- Allergy-Friendly Pies
Louisiana- Strawberry Ice Box Pie
Maine- Wild Blueberry Pie
Maryland- Baltimore Bomb
Massachusetts- Chocolate Bourbon Pecan Pie
Michigan- Michigan 4-berry
Minnesota- Five-Layer Pies
Mississippi- Chocolate Meringue Pie
Missouri- Caramel Apple Pecan Levee High Pie
Montana- Huckleberry Pie
Nebraska- Peanut Butter Snickers Pie
Nevada- Banana Cream Pie
New Hampshire- Seasonal Pies
New Jersey- Apple Pie
New Mexico- Coconut Cream Pie
New York- Salty Honey
North Carolina- Chocolate Chess Pie
North Dakota- Juneberry Pie
Ohio- Buckeye Pie
Oklahoma- Drunken Turtle
Oregon- Pie Cupcakes
Pennsylvania- Shoofly Pie
Rhode Island- Apple Pie
South Carolina- Pecan Pie
South Dakota- Raspberry Rhubarb Jalapeño Pie
Tennessee- Coconut Cream Pie
Texas- Pumpeceapple Piecake
Utah- Veyo Volcano
Vermont- Blueberry Peach Pie
Virginia- Berry Pies
Washington- French Apple Pie
West Virginia- Strawberry Pie
Wisconsin- Brandy Old Fashioned Cherry Pie
Wyoming- Cherry Pie