Weezer Tease 'Big Tour Announcement' Following 'SZNZ: Winter' EP
By Taylor Linzinmeir
December 21, 2022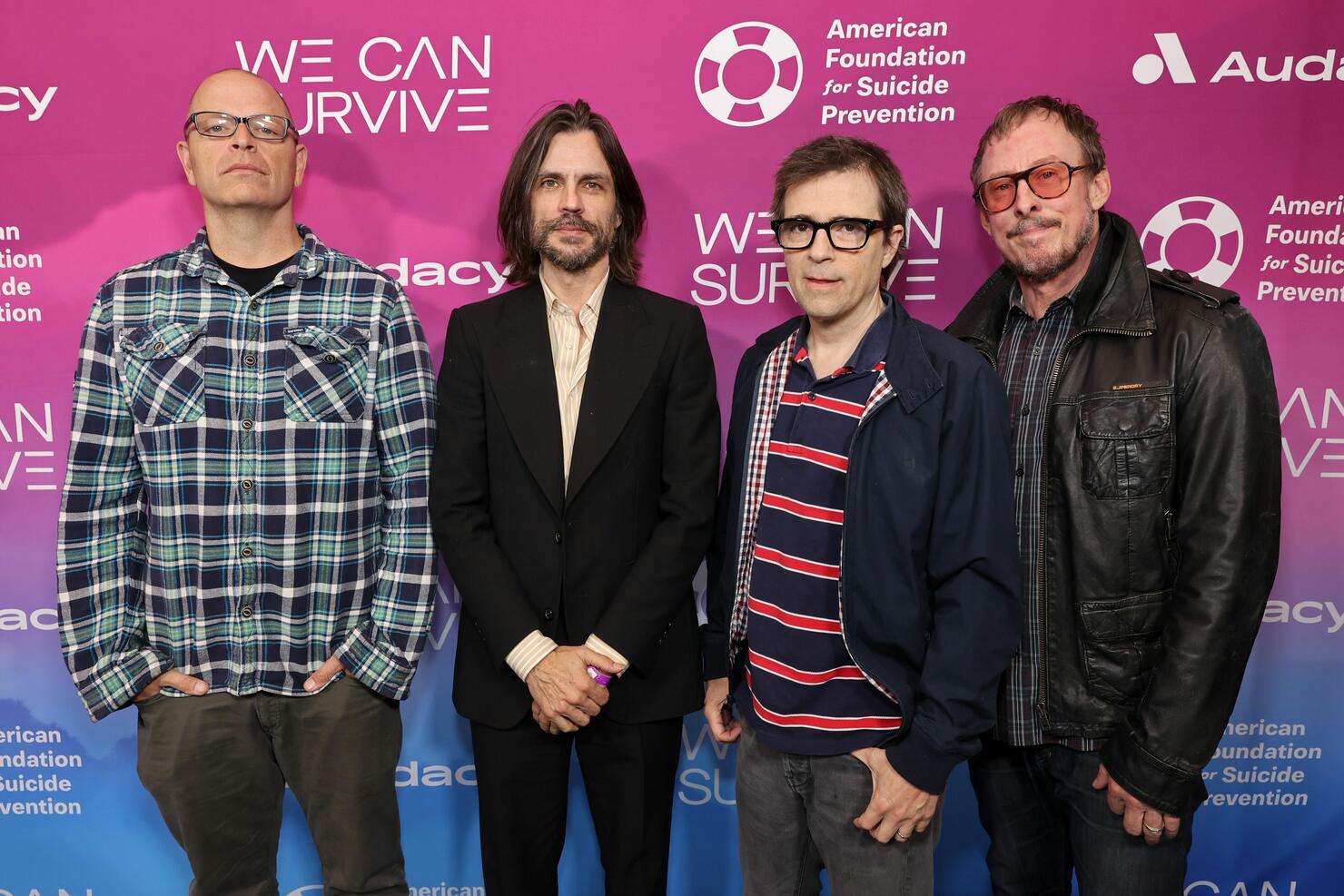 Weezer have released the final installment of their SZNZ project. Plus, they've also teased a "big tour announcement."
SZNZ: Winter arrived today (December 21), marking the end of Weezer's Vivaldi-inspired project. The EP follows three others —Spring, Summer and Autumn— that were all appropriately released at the beginning of each season. "Feeling... blue? We've got the remedy for your seasonal depression, the band said on their Instagram account. "SZNZ: Winter is out now andddd (sic) we've got a video for Dark Enough to See the Stars (directed by [Peter Quinn]) that's pretty out of this world too." Check out the post below.
According to Rivers Cuomo, each EP is based around emotions, rather than environmental aspects of the seasons changing. "I just kept meditating on sadness, Cuomo told Consequence. "And I guess that manifested as loneliness and a need for companionship and understanding, and feeling like I'm not getting it."
Although the SZNZ era is over, Weezer fans still have plenty to look forward to this upcoming year. Cuomo said the band are on the verge of a "big tour announcement." In addition. they're set to participate in a television tribute to the Beach Boys. "It feels so good to play and sing these songs. And I'm reminded of how much I used them as a model when I was first starting out writing songs for Weezer," Cuomo said.