Hilary Duff And Husband Held Hostage By Their Kids For Holiday Card
By Taylor Linzinmeir
December 22, 2022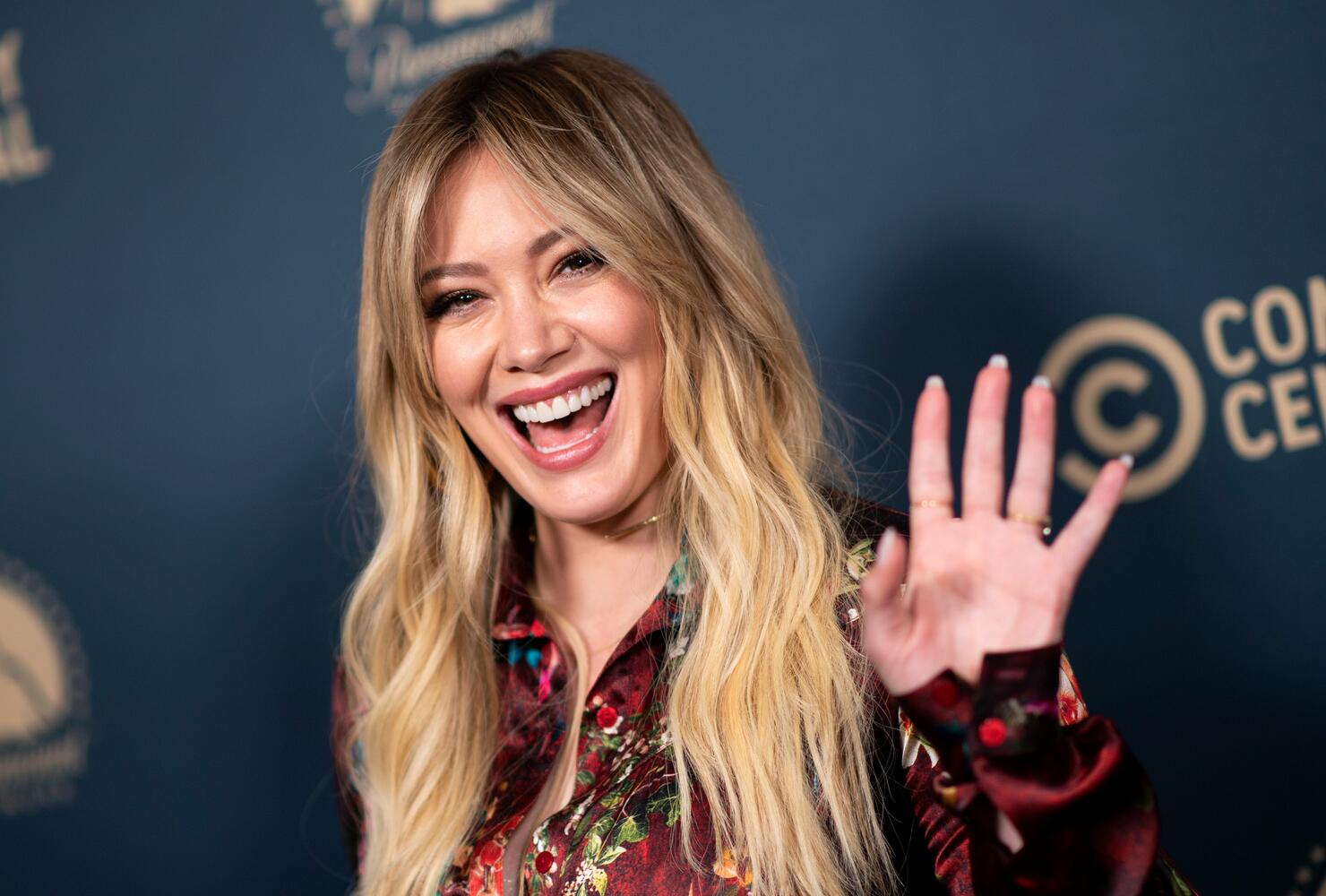 Hilary Duff and her family took an unconventional approach for their Christmas cards this holiday season.
The 35-year-old actress unveiled the card Wednesday (December 21) on Instagram —and it has caused quite a bit of attention. On the card, Duff and her singer-songwriter husband Matthew Koma can be seen tied up with Christmas lights, tape covering their mouths, as their kids eat cupcakes and laugh on the floor in front of them. The words "Happy Holidays" and "All Is Not Calm" are written on the bottom of the card.
Duff credited photographer Laura Mall for the snap. Check it out below
The return envelope for the Christmas card reads, "A Duff Some Bairs and a Comrie." Duff and her husband welcomed their daughter Mae James in 2021. She joined the couples older daughter, 4-year-old Banks Violet, and Duff's 10-year-old son Luca Cruz from her first marriage to former professional ice hockey player Mike Comrie.
Duff and Koma also celebrated three years of marriage on Wednesday. Koma gave a tribute to his wife in an Instagram post. "We crushed 3 years, he wrote. "Anyone who says marriage is easy, hasn't been married or is raging slightly too high a microdose. But the work is the best part," Koma began. "The beauty truly is in going deeper with someone than you've ever been before and navigating an invisible map that only the two of you can trek. The hard stuff makes the great stuff even greater."