Hilary Duff Calls 'Unauthorized' Aaron Carter Memoir 'Disgusting'
By Rebekah Gonzalez
November 11, 2022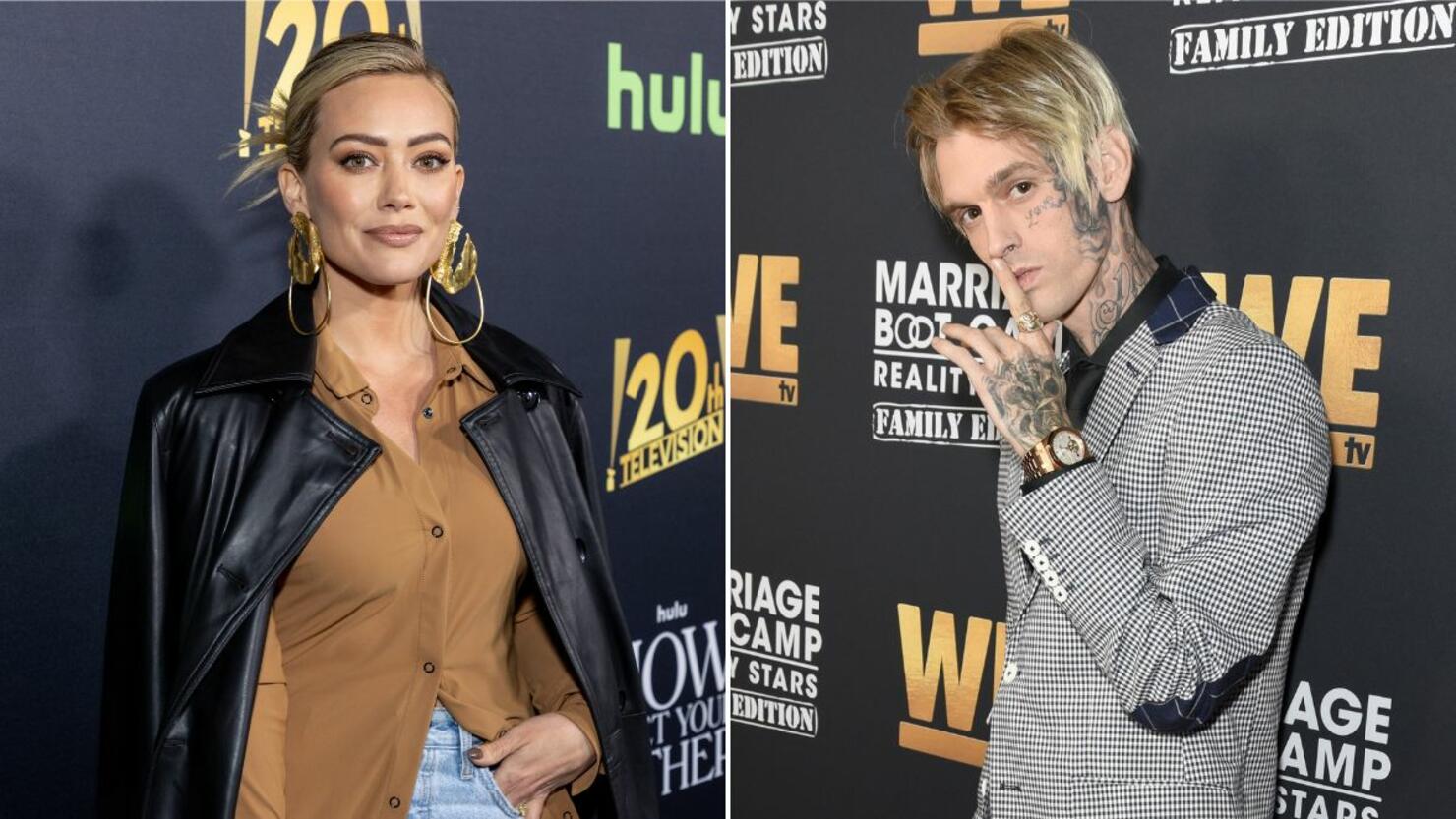 Hilary Duff and representatives for Aaron Carter have slammed an unauthorized tell-all biography about the rapper which is scheduled to publish just 10 days after his death. The book is titled Aaron Carter: An Incomplete Story of an Incomplete Life and NBC Today reports that the writer Andy Symonds was working on the book with Carter for over three years before his unexpected death on Saturday, November 5th.
According to Insider, the book claims that Carter and Duff, who dated on and off from 2000 to 2003, lost their virginities to each other in a hotel on what Carter believes was her 13th birthday. The New York Post obtained an excerpt from the book that reads, "Hilary and I lost our virginity to each other at a hotel… in LA. I think it was her birthday, maybe her 13th [September 28, 2000], but I don't remember. Her friends walked in, and we just yelled at them to get out."
Duff released the following statement to E! News upon hearing the news:
"It's really sad that within a week of Aaron's death there's a publisher that seems to be recklessly pushing a book out to capitalize on this tragedy without taking appropriate time or care to fact-check the validity of his work. To water down Aaron's life story to what seems to be unverified clickbait for profit is disgusting. In no way do I condone shedding any light on what is so obviously an uninformed, heartless, money grab."
Aaron's management team also sent their own statement to the New York Post, thanking Duff for speaking out and also slamming the biography:
"We as Aaron's management would like to thank Hilary Duff for her statement regarding the book that is set to be released. In the few short days following our dear friend's passing we have been trying to grieve and process while simultaneously having to deal with obscenely disrespectful and unauthorized releases. This is a time for mourning and reflection, not heartless money grabs and attention seeking."