Cranky Sports Reporter Goes Viral For Early Morning Blizzard Reassignment
By Jason Hall
December 23, 2022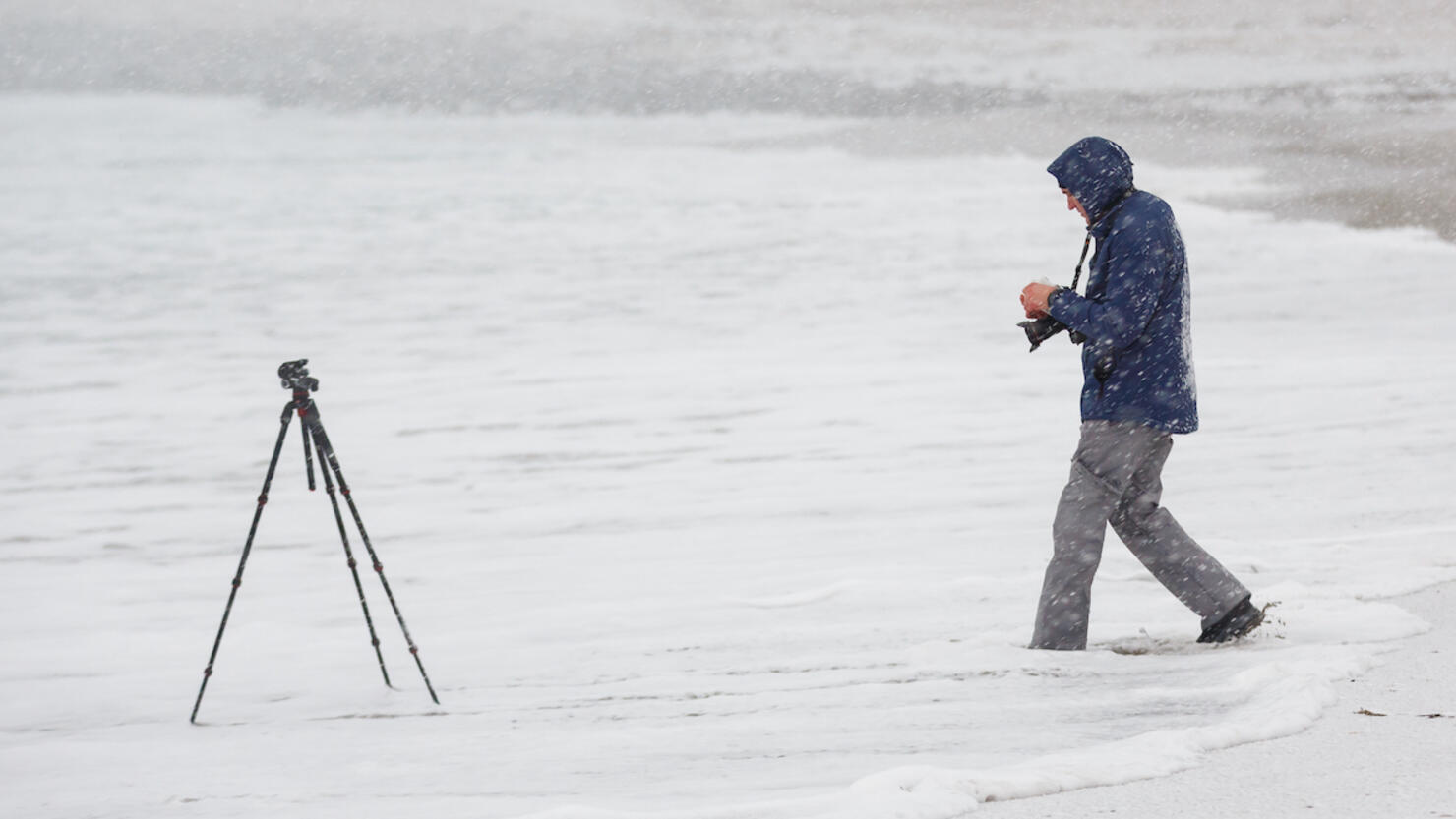 An award-winning Iowa sports reporter went viral after being reassigned to cover a blizzard this week.
Mark Woodley of KWWL-TV shared a supercut of his live appearances in the frigid, cold weather during the news station's morning show broadcast on his verified Twitter account, which has gotten more than 4.2 million views as of Friday (December 23) morning.
Woodley is visibly (and understandably) cranky about the situation and doesn't hold back.
"I normally do sports, but everything here is canceled [because of the weather]," Woodley said. "So what better time to ask the sports guy to come in about five hours earlier than he would normally wake up, go stand out in the wind and the snow and the cold and tell other people not to do the same?"
Woodley joked that he "didn't even realize that there was a 3:30 also in the morning until today" and noted that he is "used to these evening shows that are only 30 minutes long and generally on those shows I am inside."
"This is a really long show," Woodley added. "Tune in for the next couple of hours to watch me progressively get crankier and crankier."
As the clip continues, Woodley asks if he could "go back to my regular job" and jokes that there was an hour added to the broadcast "just because somebody likes torturing me because compared to 2 and a half hours ago it is just getting colder and colder."
Woodley finally signs hours later in front of what appears to be early morning daylight with, "live in Waterloo, for the last time this morning, thankfully, I'm Mark Woodley, News 7 WKKL."
Woodley is the 2020 Iowa Sportscaster of the Year, according to his Twitter bio.