Russia Claims Dozens Of Soldiers Killed In US-Supplied Strike By Ukraine
By Jason Hall
January 2, 2023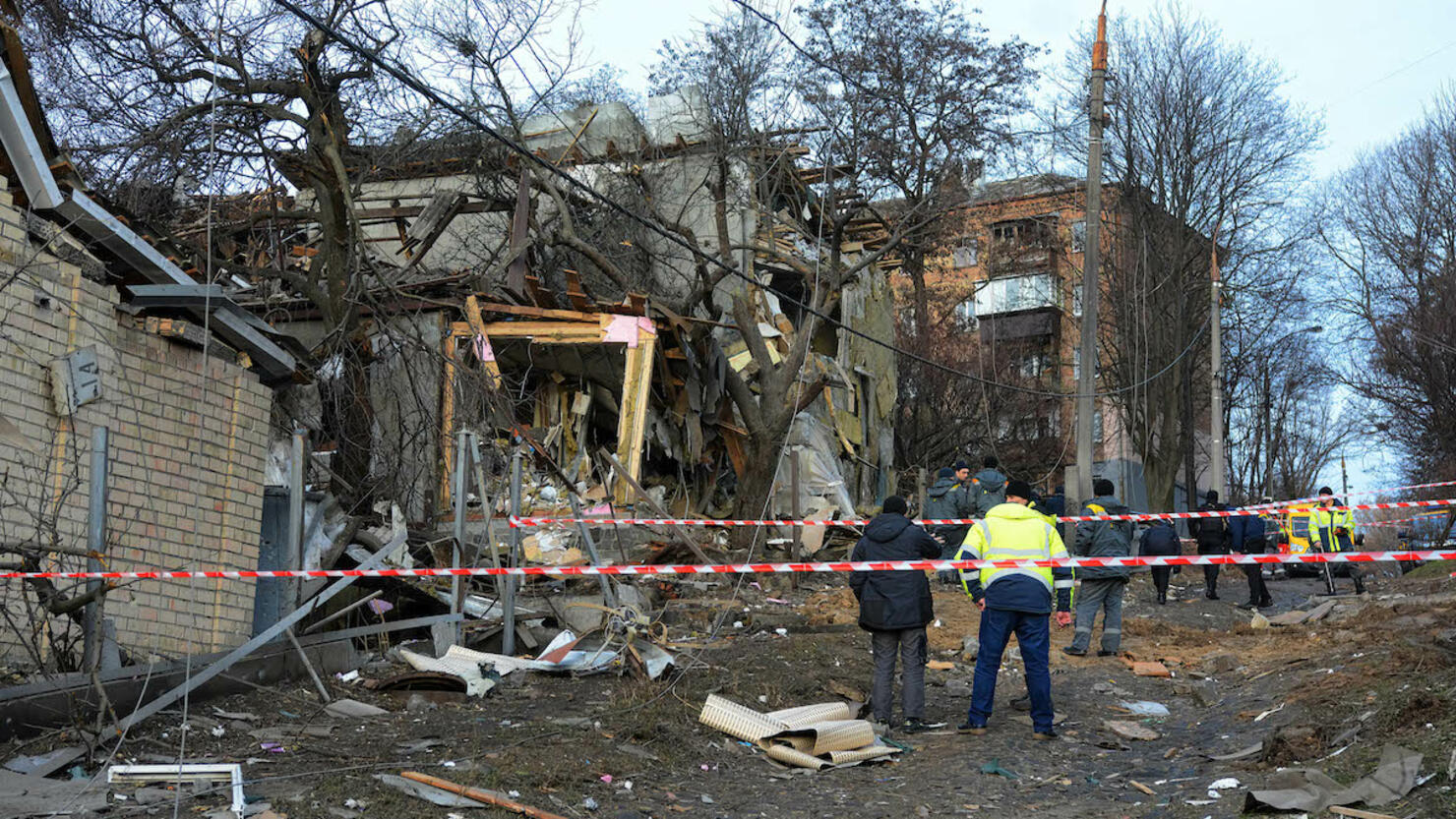 Russia's Defense Ministry claimed dozens of servicemen were killed by Ukrainian missile attacks supplied by the United States.
A reported 63 servicemen died after 4 HIMARS artillery warheads struck a "provisional base," the department said in a post shared on its Telegram account on Monday (January 2) via NBC News.
The Russian Defense Ministry also claimed two projectiles were shot down during the attack.
Daniil Bezsonov, a senior Russian official in the occupied territory of Donetsk, had previously claimed that a "vocational school" located in the city of Makiivka had been hit by HIMARS supplied to Ukraine by American allies.
"A significant number of dead and wounded," Bezsonov said in a Telegram post Sunday (January 1) night.
Ukraine hadn't publicly taken responsibility for the attack, however, its armed forces shared a cryptic Telegram post Sunday night translated to: "As a result of 'careless handling of heating devices,' neglecting security measures, and smoking in an unspecified place, Santa packed about 400 corpses of Russian servicemen in bags."
"About 300 more have wounds of varying degrees of severity," the Ukrainian account added.
The report follows recent incidents of Russian attacks on Ukrainian cities, which included missile and drone attacks on civilian areas, during its nearly one-year invasion of the neighboring country.
Putin announced his country would conduct military operations in Eastern Ukraine during an NBC News translation of a speech addressing the Russian population in Moscow on February 24.
The announcement appeared to serve as the final action ahead of an attack by Putin and the Russian military, which the U.S. and European allies to the neighboring Ukraine have attempted to prevent from taking place through diplomatic discussions.
In October, Ukraine announced it had retaken full control of Lyman, a city within one of the four regions Putin had claimed were annexed forever by the Kremlin.
"Lyman is cleared fully," Zelenskyy said on October 2 via NBC News, hours after Russia's Defense Ministry announced the withdrawal of troops form the city.
"Over the past week, the number of Ukrainian flags in Donbas has increased. There will be even more in a week's time," Zelenskyy had previously said during his October 1 address.
Lyman is in the Donetsk region which, along with Luhansk, Kherson and Zaporizhzhia, were among the territories Putin vowed would be recognized as Russian territories as part of the biggest annexation in Europe since World War II on September 30, Reuters reported.