First Look At 'Outer Banks' Season 3 Is Everything We Could Have Asked For
By Dani Medina
January 3, 2023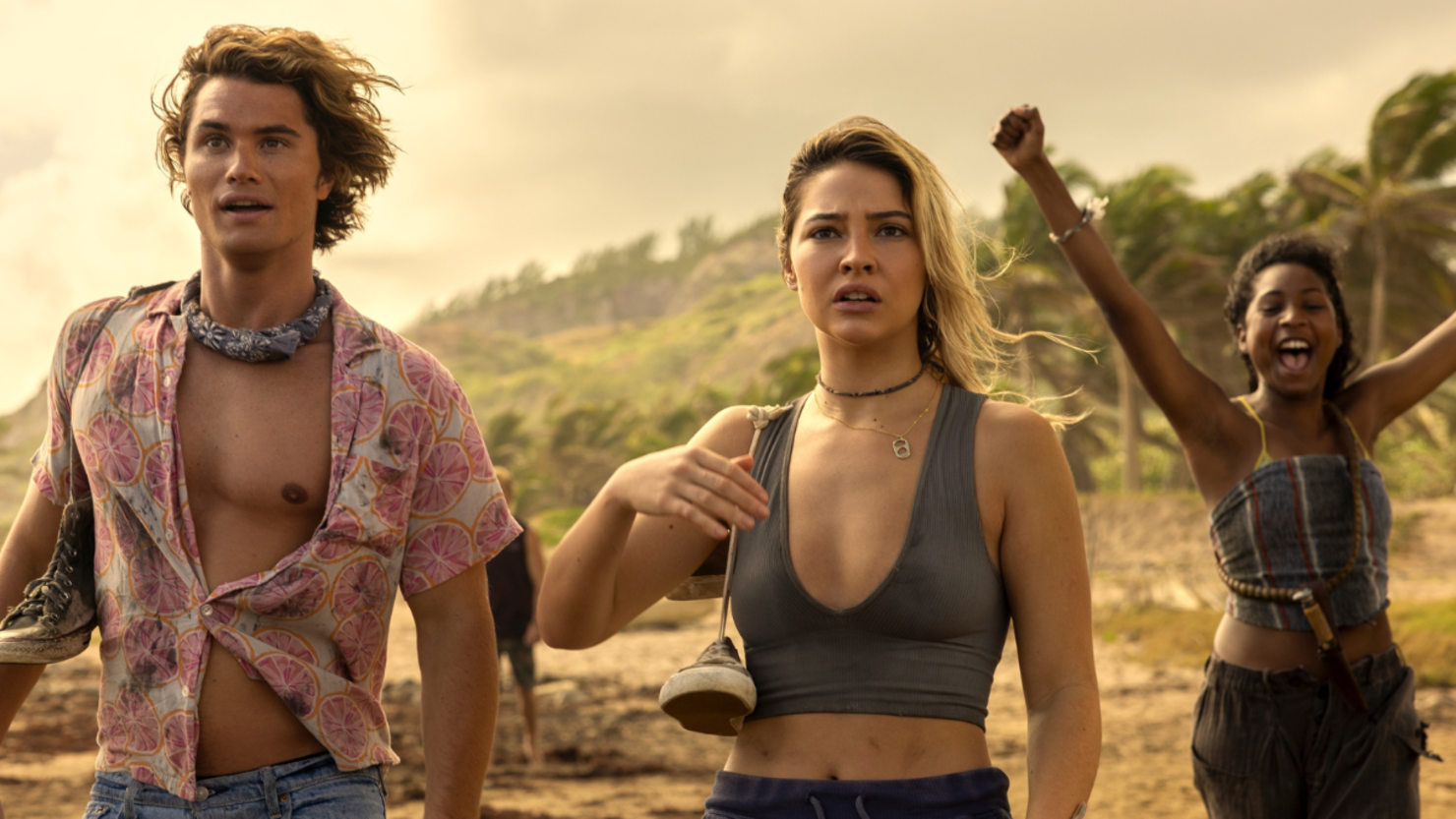 Whether you're a Pogue or a Kook, there's one thing we all have in common — we're all so excited for Season 3 of Outer Banks!
Netflix shared a first look at the highly anticipated new season of the action/adventure/mystery drama show and it's everything we could have ever asked for! Before we dive into what Season 3 has to offer, let's take it back.
Warning: The rest of this article contains spoiler alerts for previous seasons of Outer Banks on Netflix.
Season 2 ends with tons of cliffhangers like Ward's fake suicide, a deserted beach, John B and Sarah's unofficial marriage and potential romances between JJ and Kiara and Pope and newcomer Cleo. Also, perhaps most notably, John B's dad Big John isn't actually dead.
Here's Netflix's official synopsis of Season 3:
After losing the gold and fleeing the Outer Banks, Season 3 finds the Pogues washed ashore on a desert island that, for a brief moment, seems like an idyllic home. Officially deemed "Poguelandia," the island's newest residents spend their days fishing, swimming, and reveling in the carefree lifestyle of their temporary dwelling. But things quickly go south for John B, Sarah, Kiara, Pope, JJ, and Cleo when they find themselves once again caught up in a race for the treasure, quite literally running for their lives. They're broke and far from home, they can't trust anyone, Ward and Rafe are hungry for revenge, and there's a ruthless Caribbean Don who will stop at nothing to find the bounty. Was the treasure ever within their reach? Or was it all a trap to stop them once and for all? Either way, it's the Pogues against the world – and the only way out is together.
The first look at the new season of OBX includes four photos: John B, Sarah and Cleo notice something shocking on the deserted island, all five Pogues hiding in the grass, JJ marking his territory with a "Poguelandia" flag and Kiara stunting in a sexy red dress.
In addition to those four photos, here's another look at Outer Banks Season 3, which includes a look at the budding romances between JJ and Kiara and Pope and Cleo.
1 of 5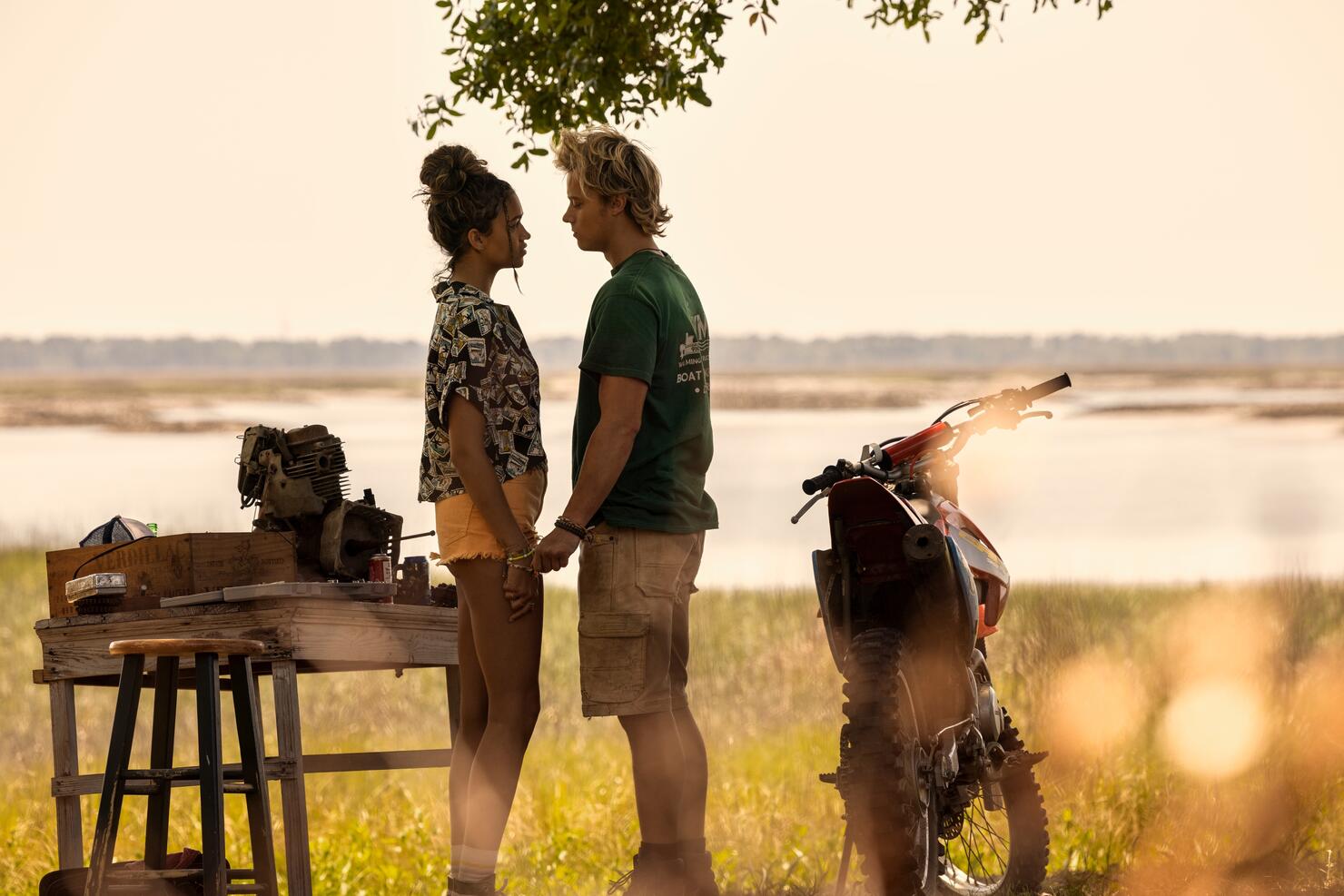 2 of 5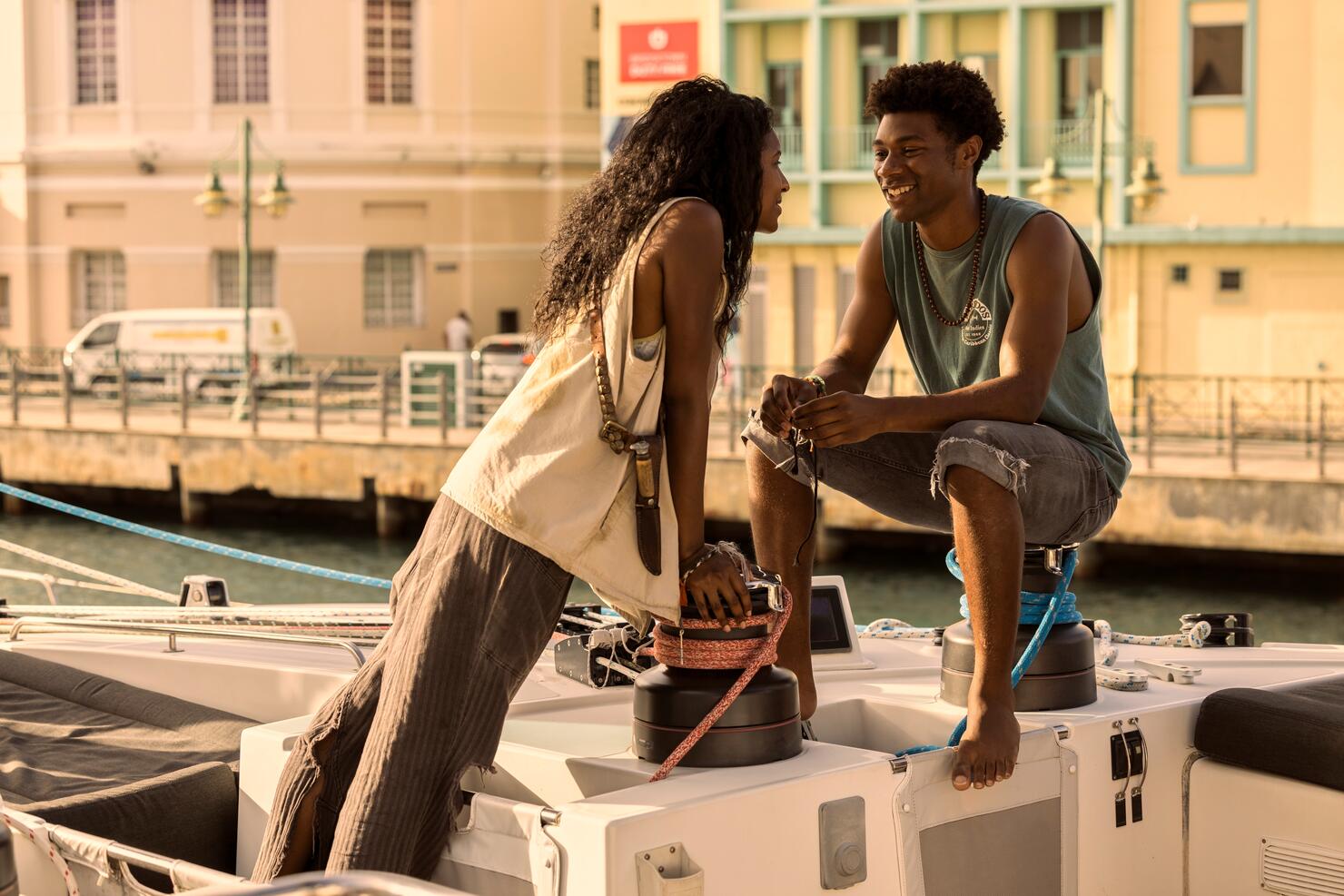 3 of 5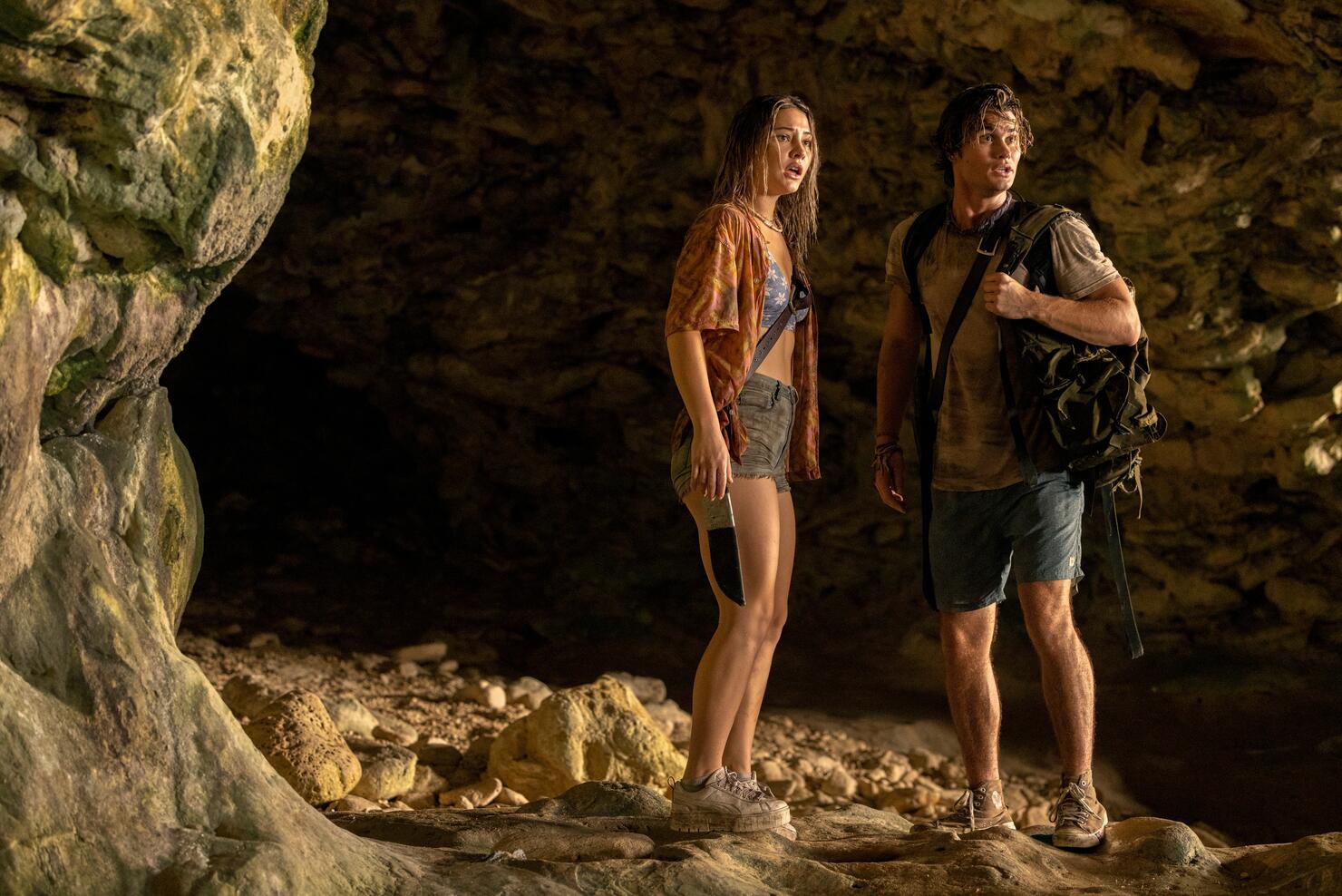 4 of 5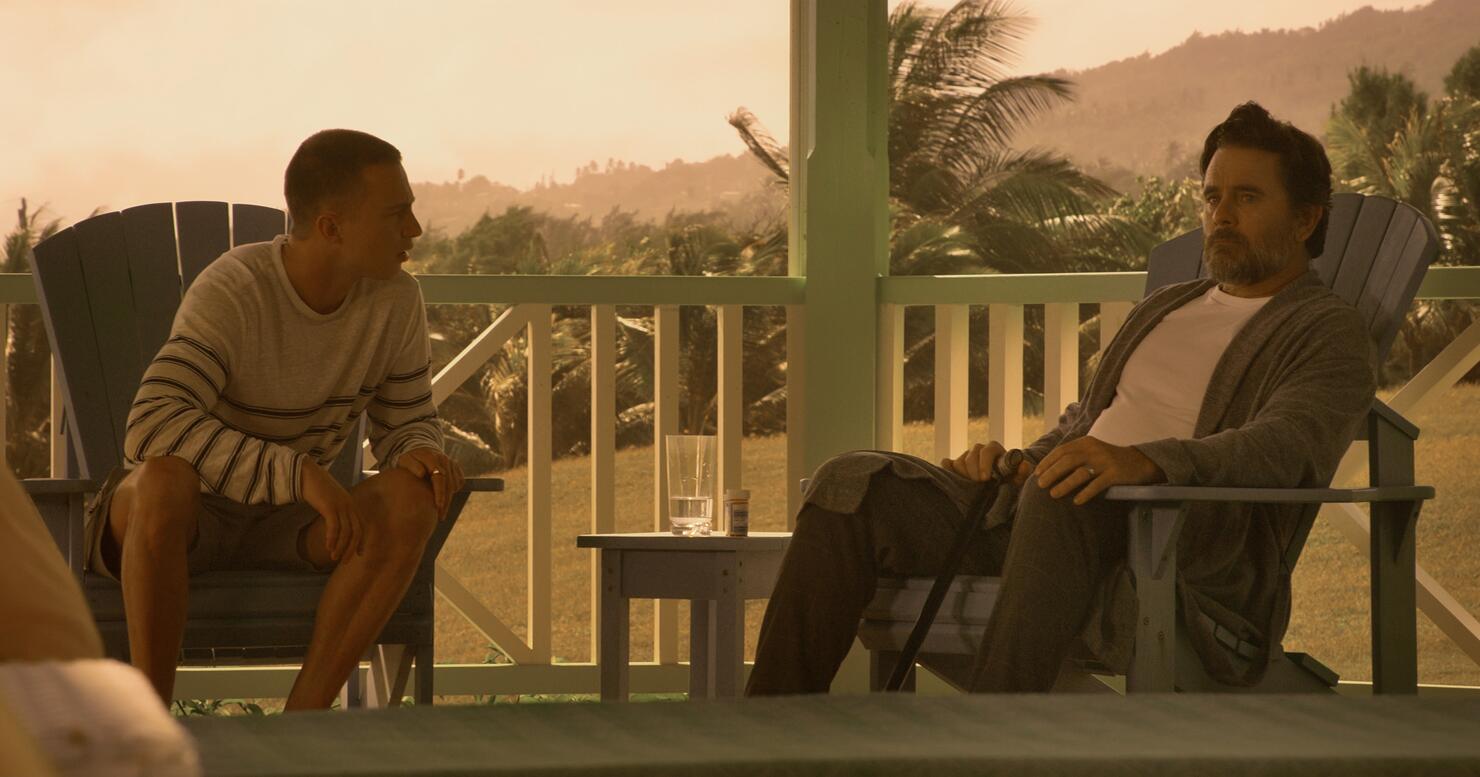 5 of 5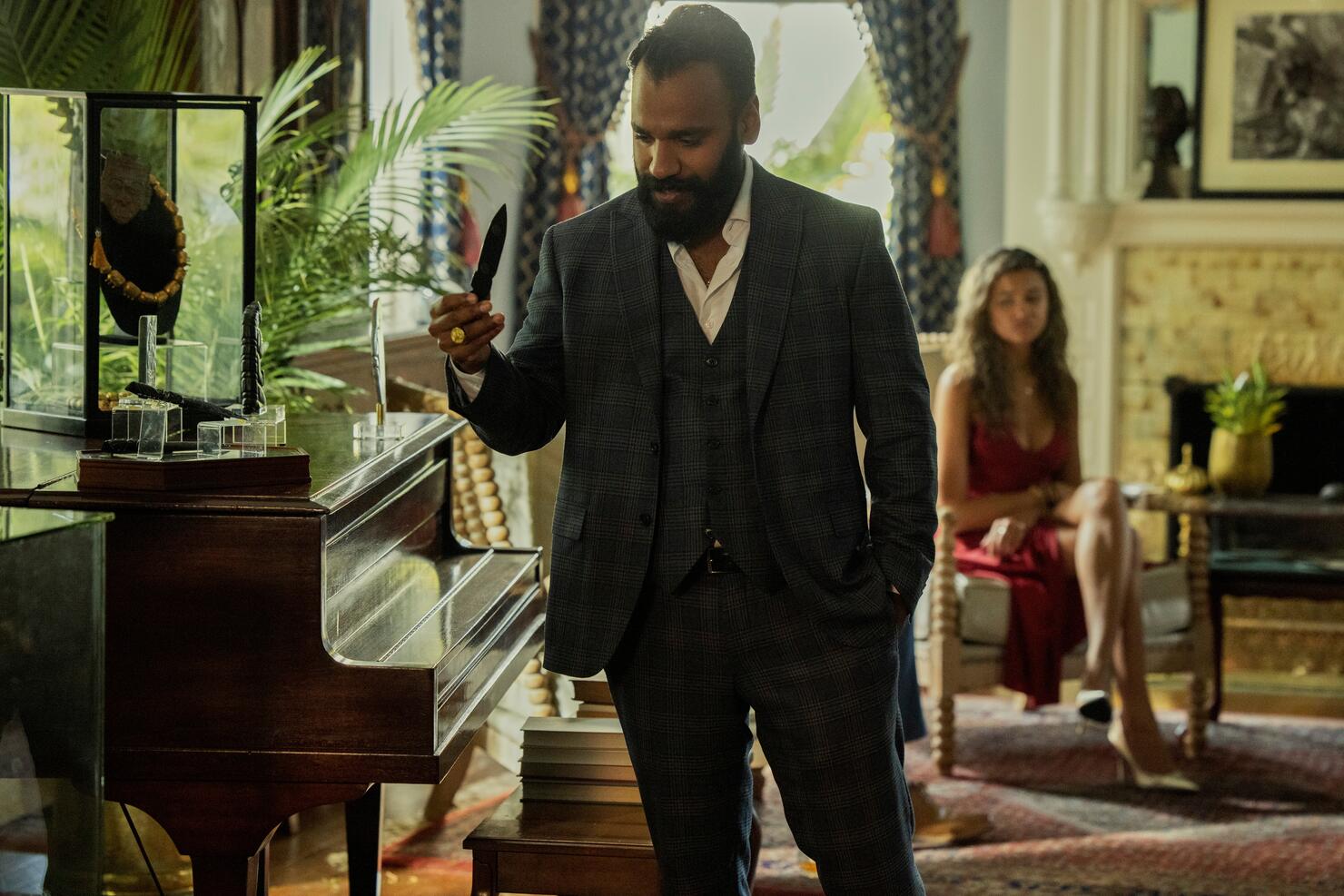 Season 3 of Outer Banks drops on Netflix on February 23. Here's the official teaser for the new season that was released a few months ago: