Aaliyah & Her Family Were Silenced By R. Kelly Following Marriage Annulment
By Tony M. Centeno
January 4, 2023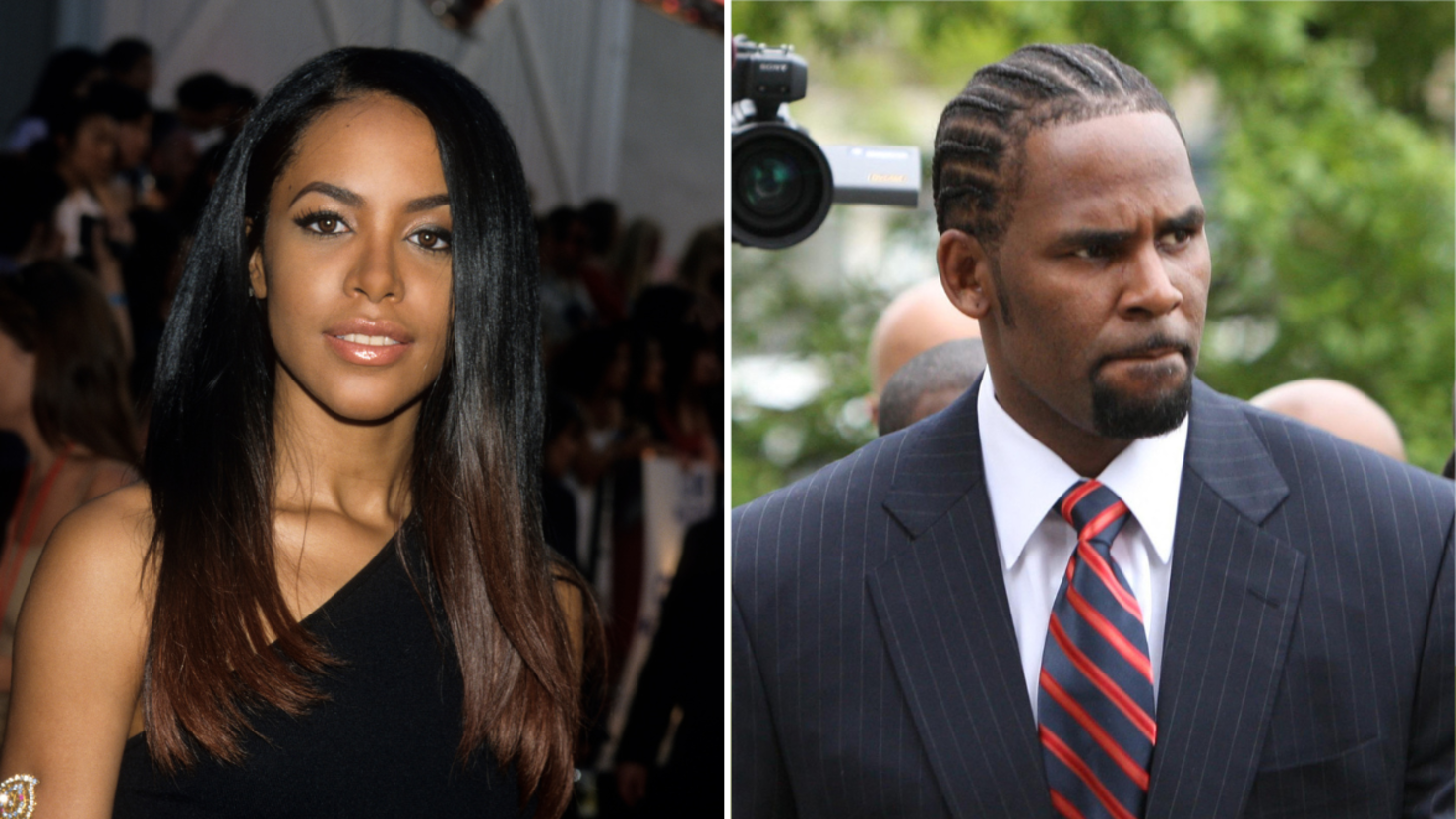 Aaliyah was one of R. Kelly's most high-profile victims in the '90s. Yet, neither the late singer or her family could speak out about the abuse she suffered due to a non-disclosure agreement Kelly forced her family to sign.

In the final installments of Lifetime's Surviving R. Kelly, which aired January 2 and January 3, Aaliyah was revealed as Jane Doe #1 who was mentioned throughout Kelly's federal trial in New York last year. The docuseries followed the trial and centered around the teenage singer's inappropriate relationship with Kelly, who was 27 when he worked on her debut album Age Ain't Nothin But A Number.
According to Variety, Kelly and Aaliyah secretly got married in 1994. The singer was only 15, but their marriage certificate was altered to say she was 18. Her family declined to be interviewed for the show, but Kelly's former security and childhood friend Gem Pratt opened up about his knowledge of the situation. Pratt said that Aaliyah's father did not approve of their relationship and forced them to get the marriage annulled. The only reason statutory rape charges weren't filed against Kelly at the time is because he made a contractual agreement with Aaliyah's family. As part of the deal, Kelly sold the rights to his first three albums to her family.

"[Aaliyah's] dad didn't want her anywhere near him," Pratt said in the docuseries.

Kelly's NDA with Aaliyah and her family was mentioned in his New York trial in 2021. Aaliyah's name was first brought up in the opening statements of the trial when Assistant U.S. Attorney Maria Cruz Melendez re-told the story of how Kelly met the singer when she was 12 years old and began engaging in sexual acts with her, which last several years. Melendez also alleged that it was a pregnancy scare that encouraged Kelly to devise a plan to marry Aaliyah to avoid facing criminal charges. In the docuseries, Pratt said that Kelly couldn't have made that plan or abused other victims without help.

"He couldn't do this by himself," Pratt said. "It's impossible…It's clear as day there were enablers."

"This was not a one-man operation," he added. "Most people in that camp knew that a lot of these girls were underage. They had to."

R. Kelly is currently serving a 30-year sentence in prison after he was found guilty of all charges.