Måneskin's Damiano David Shows Off Shocking New Look
By Taylor Linzinmeir
January 5, 2023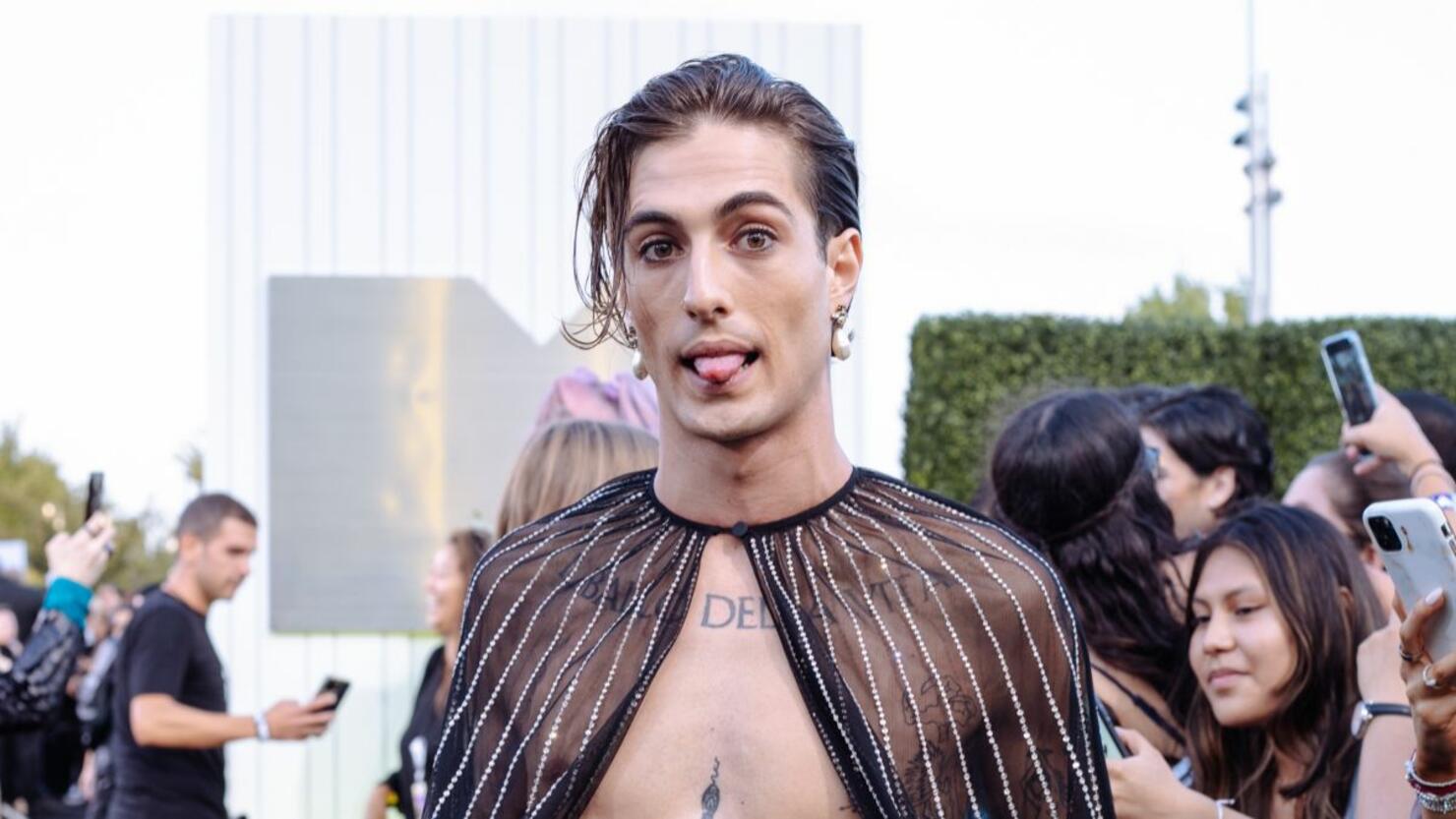 Måneskin fans are going through the seven stages of grief today after singer Damiano David showed off his new look.
The band shared a photo of David on their Instagram account. In the snap, David can be seen sitting on a chair and cheekily sticking his tongue out with freshly-buzzed head. The rest of his bandmates huddle around him with a mix of shocked and amazed looks on their faces. Thomas Raggi stands behind David, lips pursed in concentration as he runs a set of hair clippers over David's head.
"Rumor has it Damiano completely shaved his head 👅 GOSSIP feat. [Tom Morello] out on [January] 13th," the band wrote in the caption. The new hairstyle has caused a division between some Måneskin fans. One person commented on the post, "As long as Ethan don't cut his hair, everything is ok," while another wrote, "please let this be a joke." Check it out below.