Old Dominion Takes Listeners Back To 'Simpler Times' With Nostalgic Anthem
By Kelly Fisher
January 5, 2023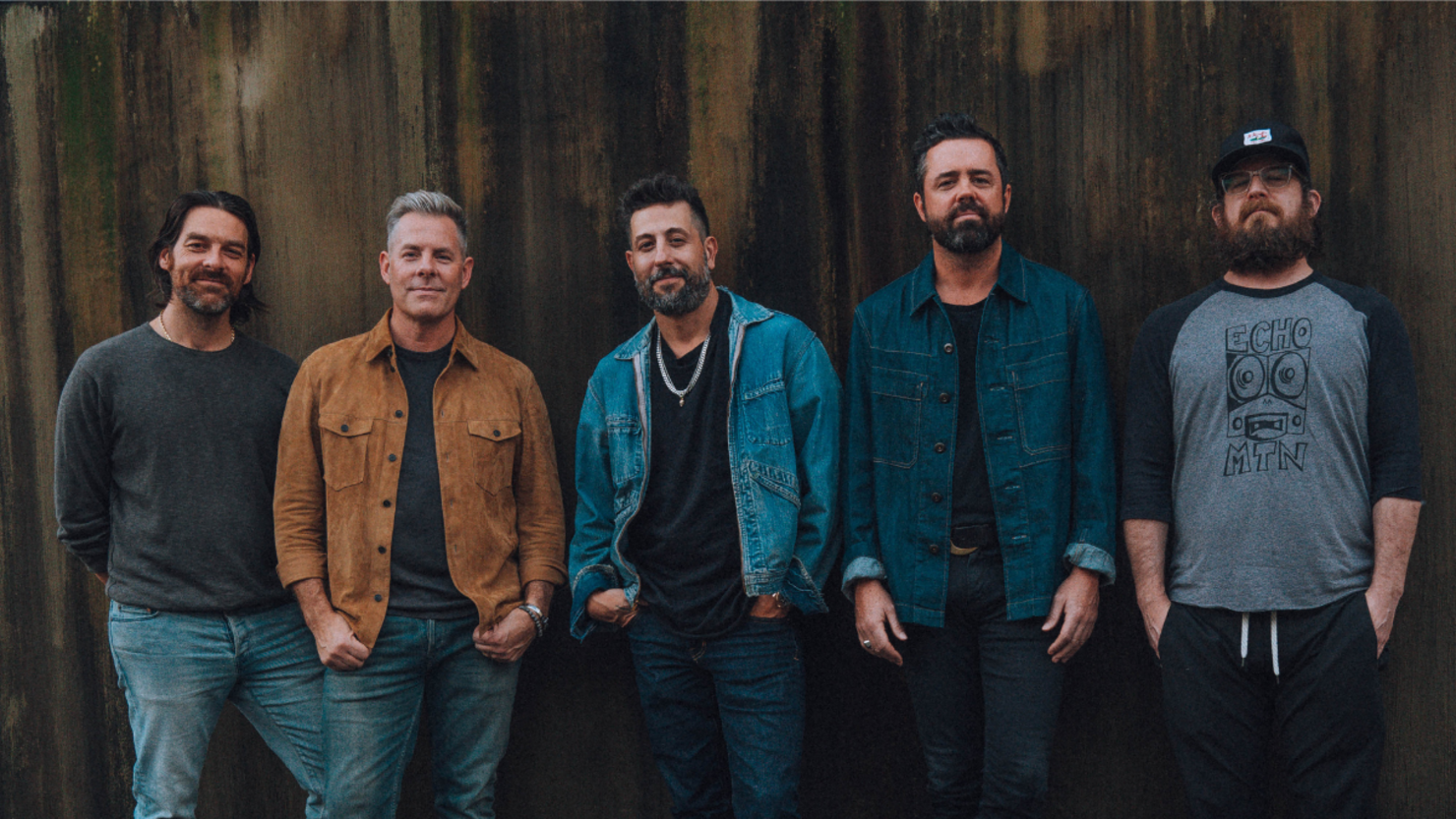 The next Old Dominion era is kicking off by reflecting on "memories of simpler times."
The award-winning, five-member group debuted their new, nostalgic single, "Memory Lane," on Thursday (January 5). It marks the first new music from Old Dominion since Time, Tequila & Therapy released in 2021. The 13-track project included "No Hard Feelings," "I Was On A Boat That Day" and other fan-favorite anthems. Old Dominion lead vocalist Matthew Ramsey wrote "Memory Lane" with Trevor Rosen, Brad Tursi, and Jessie Jo Dillon, and Old Dominion produced it with Shane McAnally.
"Sometimes, when I'm feeling overwhelmed, or missing someone, or maybe just feel a little nostalgic, there are places in my mind I can go that are full of memories of simpler times," Ramsey explained as the song released on Thursday. "It's a location, or a person, or a feeling that will always live in my memories and I can close my eyes and transport myself there anytime I want and experience it all again. I think we all have that time in our life that will remain forever perfect in our hearts. Sometimes we wish we could just stay there and never leave."
"Thinkin' 'bout those sunsets that bled into jean jacket nights/ Those tangled up mornings lost in paradise/ Still drunk on the feeling when I close my eyes/ You're pulling me closer, your head on my shoulder/ We'd never let go and we'd never be over"
"Memory Lane" is releasing shortly before Old Dominion's "No Bad Vibes Tour," with more than 30 performance dates. It starts on January 18 in Evansville, Indiana. Old Dominion announced their headlining tour during a free Whiskey Jam show in Nashville, Tennessee. The October show included some of Music City's best up-and-coming artists in its lineup, and those artists are also set to join Old Dominion on tour: Frank Ray, Kassi Ashton and Greylan James are slated to perform during the U.S. dates, and Ray, Steven Lee Olsen and Shawn Austin will play during the Canada dates.
"At the ['No Bad Vibes' Tour], we want y'all to feel happy... like you can forget about whatever is bothering you or whatever's weighing you down. Just come and hangout with us, and escape for a couple hours," Old Dominion said when they announced the tour, which they said got its name because of Kenny Chesney. "[Whiskey Jam] is a big part of our history as a band and a huge platform for up-and-coming artists in Nashville. That's why we're bringing some Whiskey Jam favorites with us on tour. We can't wait to see you! Hopefully you'll walk out feeling a little lighter than when you walked in."