Quavo Pays Tribute To TakeOff With Tear-Jerking New Song
By Tony M. Centeno
January 5, 2023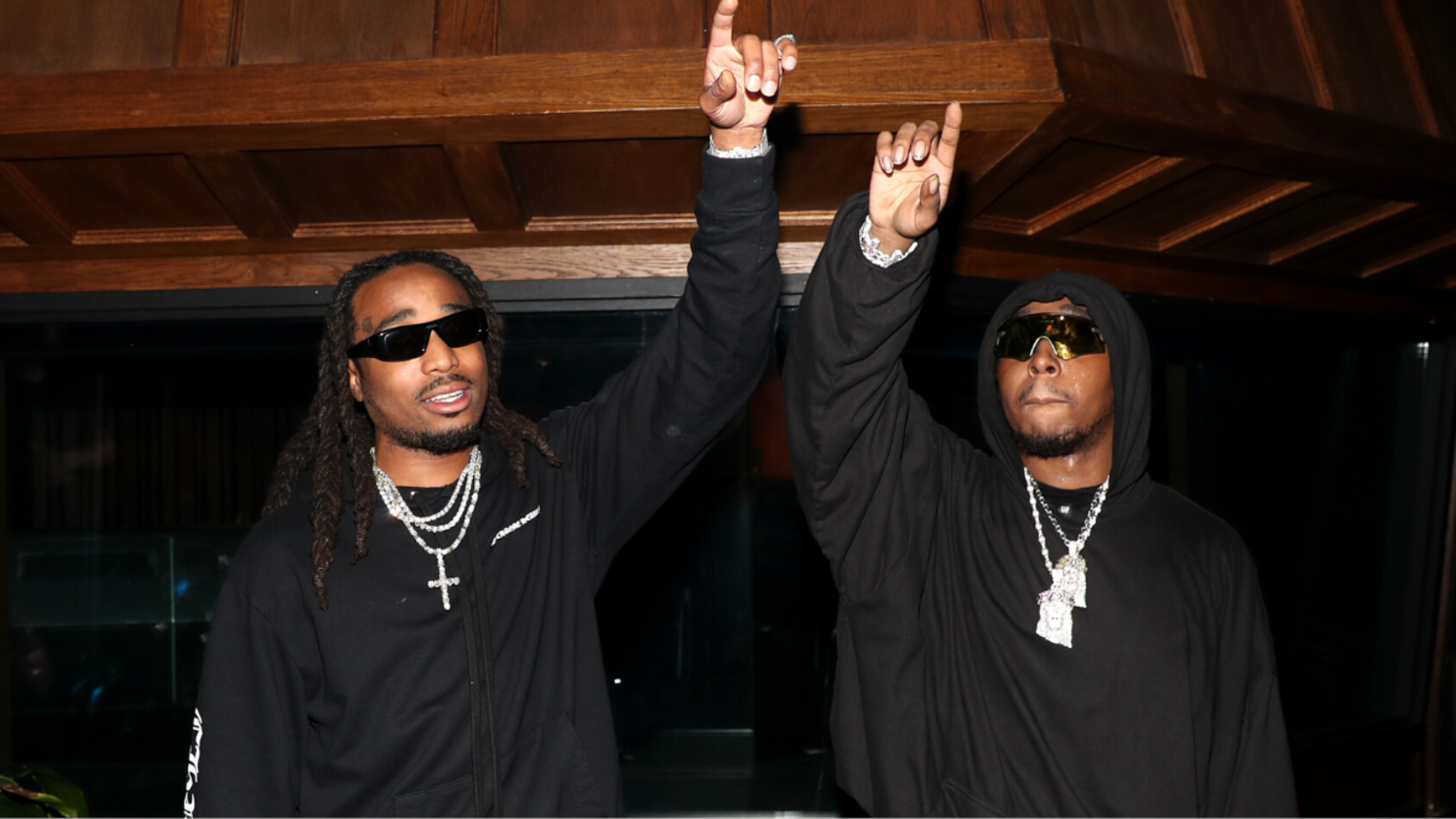 Quavo reflects on the loss of his nephew in an emotional song dedicated to TakeOff.

On Wednesday night, January 4, the Migos rapper released his first song of the year "Without You." In the somber record, Quavo expresses his thoughts from the aftermath of Take's death. You can hear the pain in his voice as he explains how much he's cried since TakeOff was killed. Midway through the Murda Beatz-produced track, he recalls all the good times they had and the stages they shared over the years. Quavo also struggles with the fact that things will never be the same.
"I don't know if I'm the same without you," Quavo raps. "It ain't no gang without you/Birthdays ain't the same without you, Christmas ain't the same without you/I'ma represent your name when it's 'bout you, I wouldn't have got it out the mud without you/It's hard to see Mama Love without you."

The heartbreaking track also features contributions from Vory, Mike Dean, Zaytoven and others. It arrives two months after TakeOff, born Kirsnick Ball, was shot and killed in Houston. He was laid to rest at a glorified funeral at the State Farm Arena in Atlanta. After he was eulogized by Offset, Drake and his Quality Control family, Quavo posted a gut-wrenching tribute to him on Instagram featuring photos of them together over the years.

Since then, the rapper stayed out of the public eye up until last weekend. He was spotted out for the first time in weeks while partying with Diddy and other celebrities in St. Barts for New Year's Eve.

Listen to Quavo's touching dedication to TakeOff below. Rest in peace, TakeOff.