Watch Eddie Vedder Pay Tribute To U2 By Powerfully Covering A Classic
By Katrina Nattress
January 5, 2023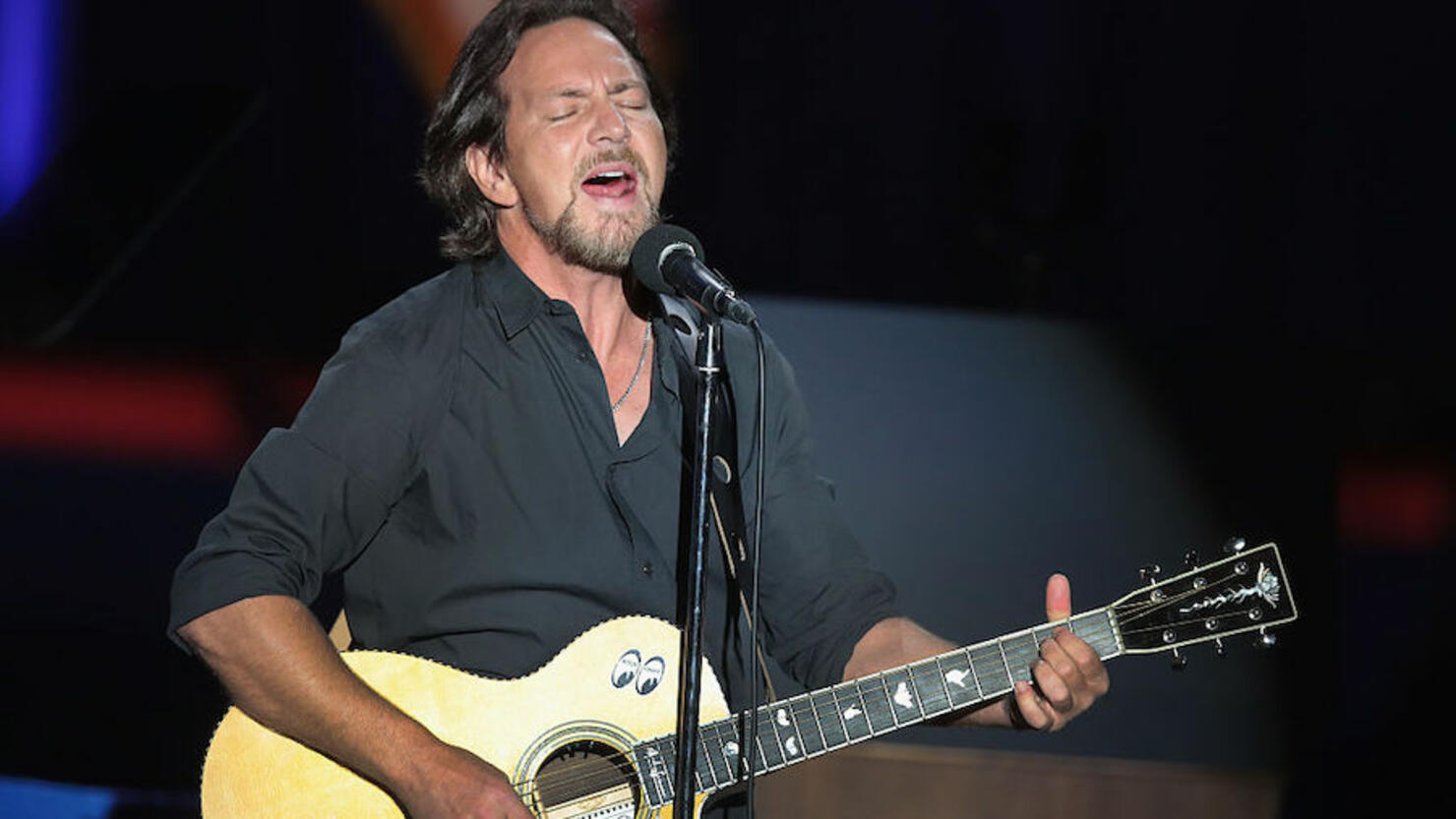 Photo: Getty Images North America
Last month, U2 were given the lifetime artistic achievement honor for their contributions to American culture during the 45th annual Kennedy Center Honors. During the ceremony, Pearl Jam frontman Eddie Vedder covered the band's Achtung Baby hit "One," and now his powerful rendition — which garnered a standing ovation Bono, The Edge, Adam Clayton and Larry Mullen — has hit the internet.
The event took place in Washington D.C. on December 4 and also honored actor/filmmaker George Clooney, singer-songwriter Amy Grant, soul singer Gladys Knight, and Cuban-born American composer, conductor, and educator Tania León.
Watch Vedder's stunning cover of "One" below.
Last month, Stone Gossard revealed the band was hard at work to the follow-up to 2020's Gigaton.
"The plan is that we're gonna do some more recording, and we're gonna try to finish a record here pretty soon. There's songs that are getting close to being done and there's a bunch that aren't. And we're gonna do something here pretty soon," he said. "We've got demos for days. Everybody writes in the band, so now it's really just trying to figure out what's something different for us and what's something exciting. And we're working on that. I think we've got a good start on another record that will be hopefully good."