Radiohead Drummer Phil Selway Gives Insight Into Band's Future
By Katrina Nattress
January 8, 2023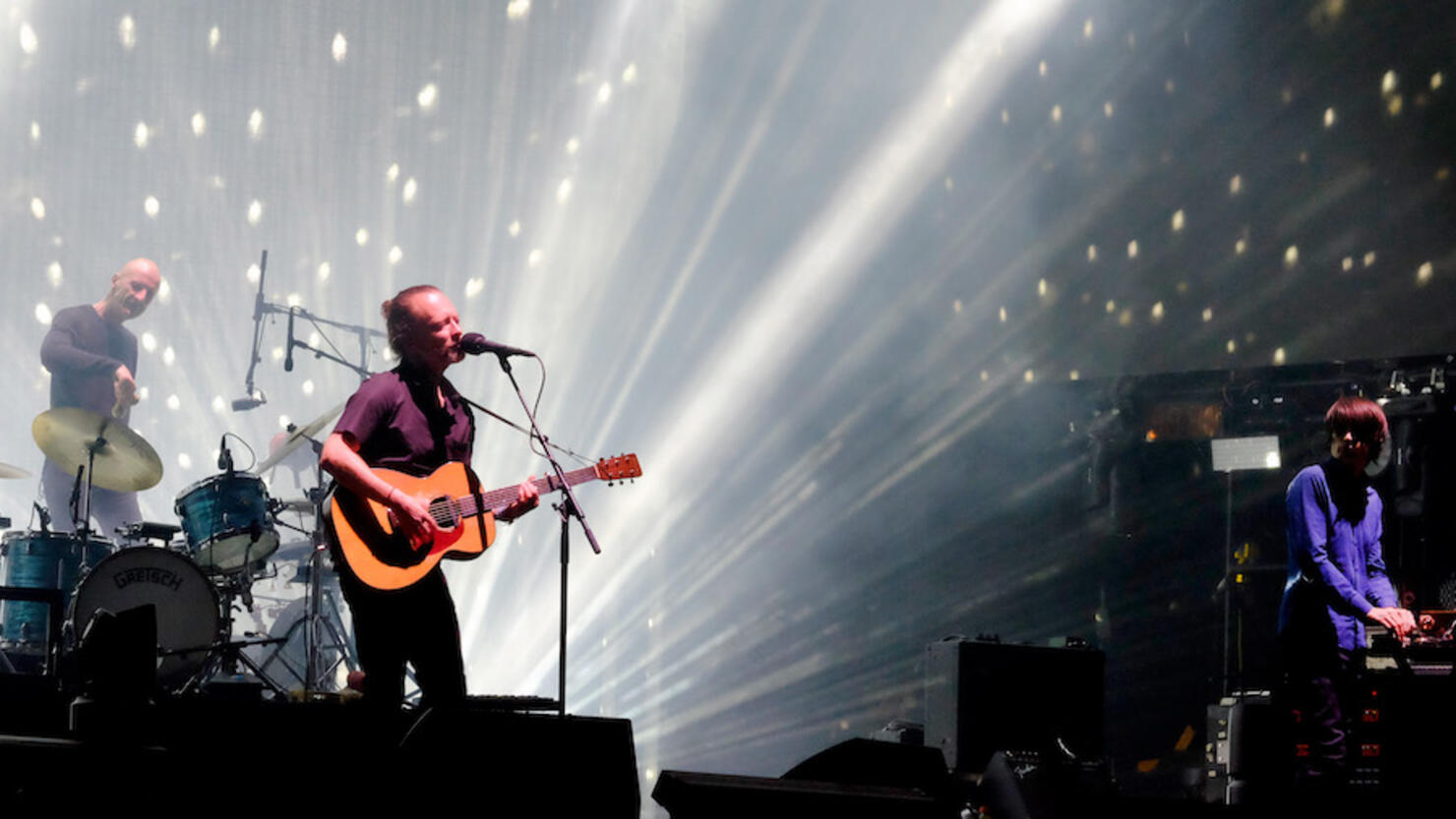 Photo: Getty Images North America
Radiohead's last album was 2016's A Moon Shaped Pool and their last tour was in 2018. In the years since, guitarist Ed O'Brien has pursued a solo career and Thom Yorke and Jonny Greenwood have been busy with their side project The Smile. So what does that mean for the band's future? According to drummer Phil Selway, he and his bandmates plan to "get together" at the start of this year to discuss what's next, considering Hail to the Thief turns 20 this June.
"We've been very focused on the whole Kid A/Amnesiac thing, and I think that's coming to its natural conclusion, going back through the reissue and [creating] the game scenario around that," he told SPIN, referring to Radiohead's 2021 celebration of both albums. "We're going to get together at the start of [2023], and I'm sure we're going to start looking at other ideas for what comes next. 'Hail To The Thief' — it's a long time since that record, isn't it?"
Last summer, O'Brien gave a more disheartening update on the band's future.
"There's no Radiohead at the moment," he said at the time. "There's a truth to what we do. So we're not going to be one of those bands that gets together for the big payday."
"The thing with Radiohead, we could do something in a couple years. We might not. But I think what it has to be, it has to be five people going, 'I really want to do this again with you,'" the guitarist continued. "And I think at the moment, because we've done it for so long, we're all reaching out and having different experiences. And that should be allowed, and that should be encouraged."